If you are looking for a cleaning range that is truly eco-friendly, look no further than Conscious. Their product range is 100% handcrafted with no nasty chemicals, and palm oil and cruelty free. With liquids that come in glass bottles and powders that come in home compostable packaging, you can be confident you are doing your bit for the planet. They even plant a tree through Ecologi for every product you purchase. Founder Johnny Hamer talks to The Natural Parent Magazine about the inspiration behind the business, the challenges he and his partner Caz have overcome along the way and their exciting plans for the future. 
The passion: What inspired you to set up your business?
We were inspired by the lack of affordable, truly ethical cleaning products on the market. The available eco-friendly options for families on a budget were either in plastic bottles, contained untraceable detergents or were very expensive.
This gave us the mission of handcrafting a range of cleaning products and soaps that are easily-definable as the most ethical as well as the most affordable glass bottled range on the market.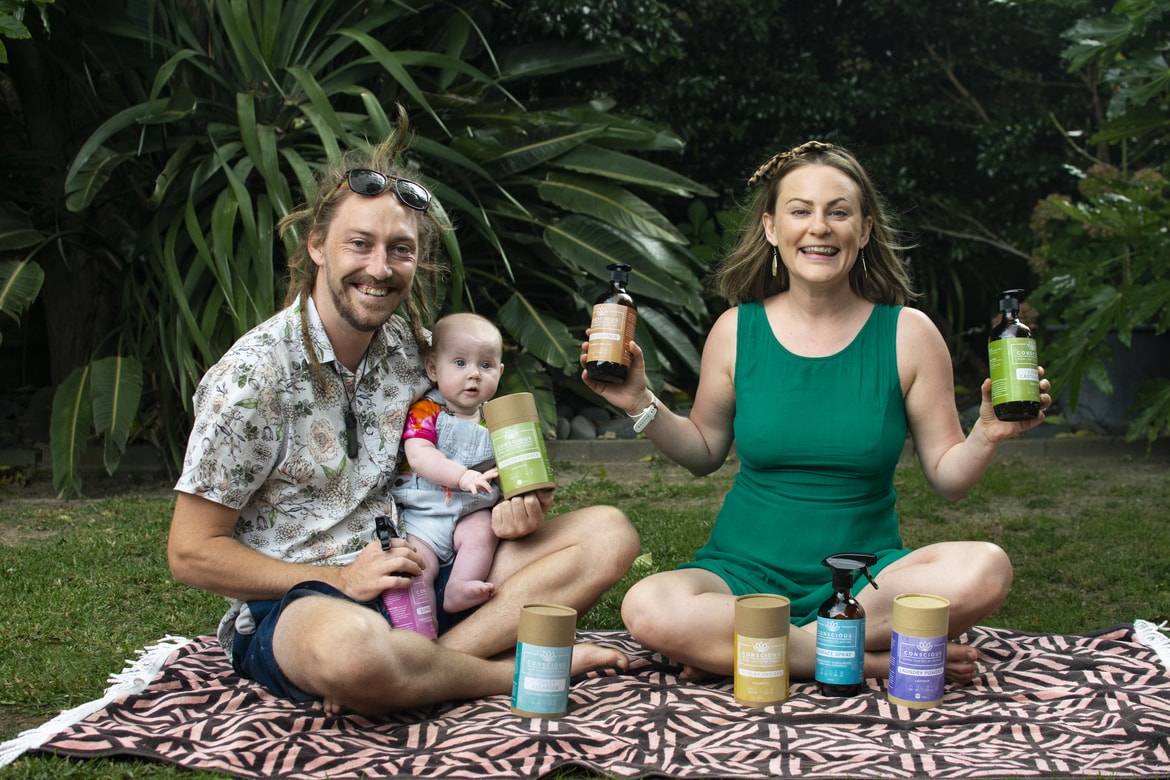 The launch: How did you start out in the beginning?
Conscious has been a labour of love since 2016. After politely being asked to leave high school, moving to Australia and a brief stint of homelessness, Johnny founded The Kiwi Clean – a domestic cleaning service in Melbourne, Australia, as a way to try and get back on his feet.
However, he soon found that the harsh chemicals in household cleaning products weren't agreeing with him. He struggled with the idea of cleaning surfaces where food is prepped with products that said 'Do Not Consume' or 'POISON' on the label – it just didn't seem logical.
This started him on a journey to making the perfect natural cleaning products and there was plenty of testing carried out in people's houses until he finally moved his focus to just making cleaning products and soap when he moved back to New Zealand in 2018.
Three years later, and we're about to obtain our 50th stockist, business is humming along and we're putting plans in place to fully infiltrate the NZ and Aussie market.
The innovation: What was the biggest breakthrough for you with your business?
There have been a number of big breakthroughs. One has definitely been perfecting the art of handcrafting castile soap. This is something that not many other companies do, instead favouring the cheaper option of imported detergents that are more affordable and can be used in smaller concentrations – however are generally palm derived – a big 'no no' for us.
Another big breakthrough has been Caz being on maternity leave and able to pick up some of the admin which it is hard to get round to as a one-man-band, e.g. the thrilling Safety Data Sheets!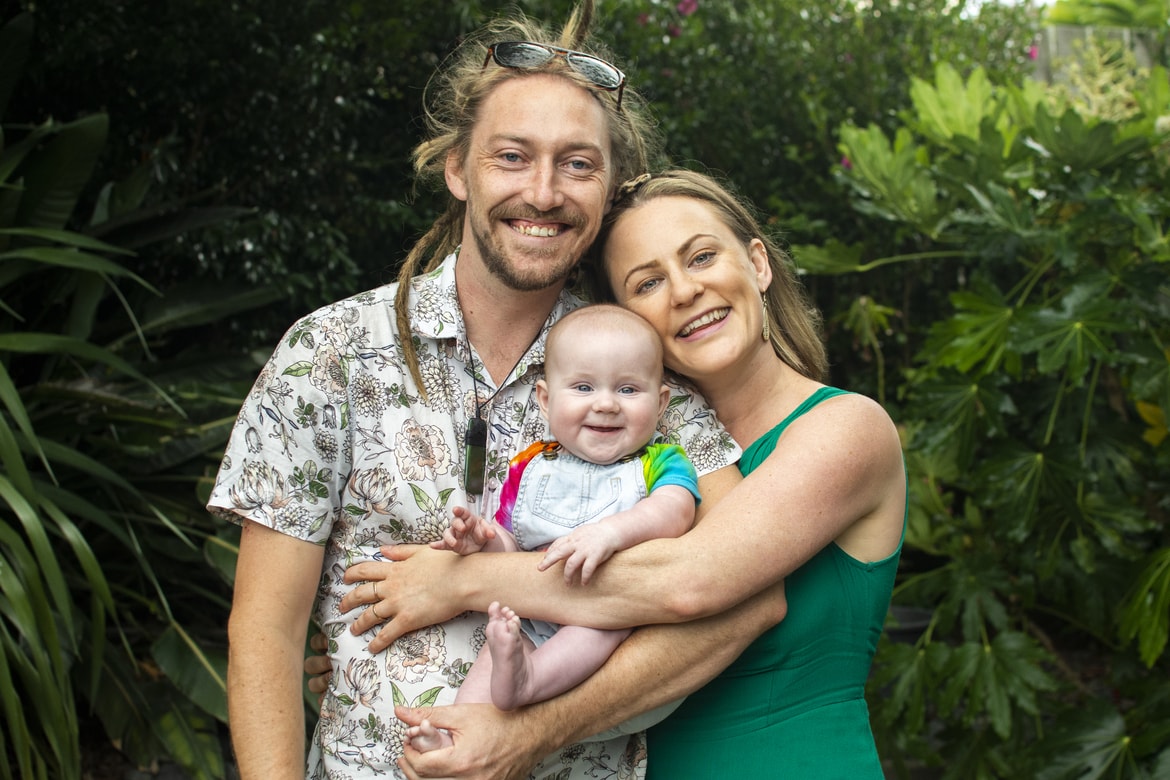 Yin and Yang: How do you balance work and family?
It's an incredible balancing act. We think of ourselves as plate spinners, trying to keep our baby Holly, relationship, home and business all twirling around in the air at the same time.
We try to keep work within Monday-Friday, 8.30am-5pm as much as possible so we can spend quality time together as a family (however we're writing this at 11pm on a Wednesday – haha). Johnny's Mum has been amazing as well. Holly has a weekly sleepover with her which really gives us a break from being 'mum and dad' and a chance to nut out the more strategic stuff (and have a few glasses of wine!), which is impossible to do whilst looking after a baby.
We've grown up so much since starting Conscious and sometimes we are envious of Facebook posts from friends who are much more footloose and fancy-free than us, but we wouldn't change it for the world.
See next page for more…