By The Little Mulberry Project
This adorable little Christmas Tree Cone is the perfect child-led invitational project for the festive season.
One of my favourite Reggio Emilia learning principles is that children are driven by their interest to understand and know more and that learning is play and play is learning. My little ones have been mesmerised by Christmas trees this year so following Miss 3's lead, we decided to make our own Christmas trees.
I supplied the Christmas tree-shaped cone and Miss 3 supplied the description of her perfect Christmas tree – silver and covered in diamonds! The result is a gorgeously merry and bright little Christmas tree!
Build on your little one's curiosity and observations to set up a fun provocation to create their own little magical Christmas tree.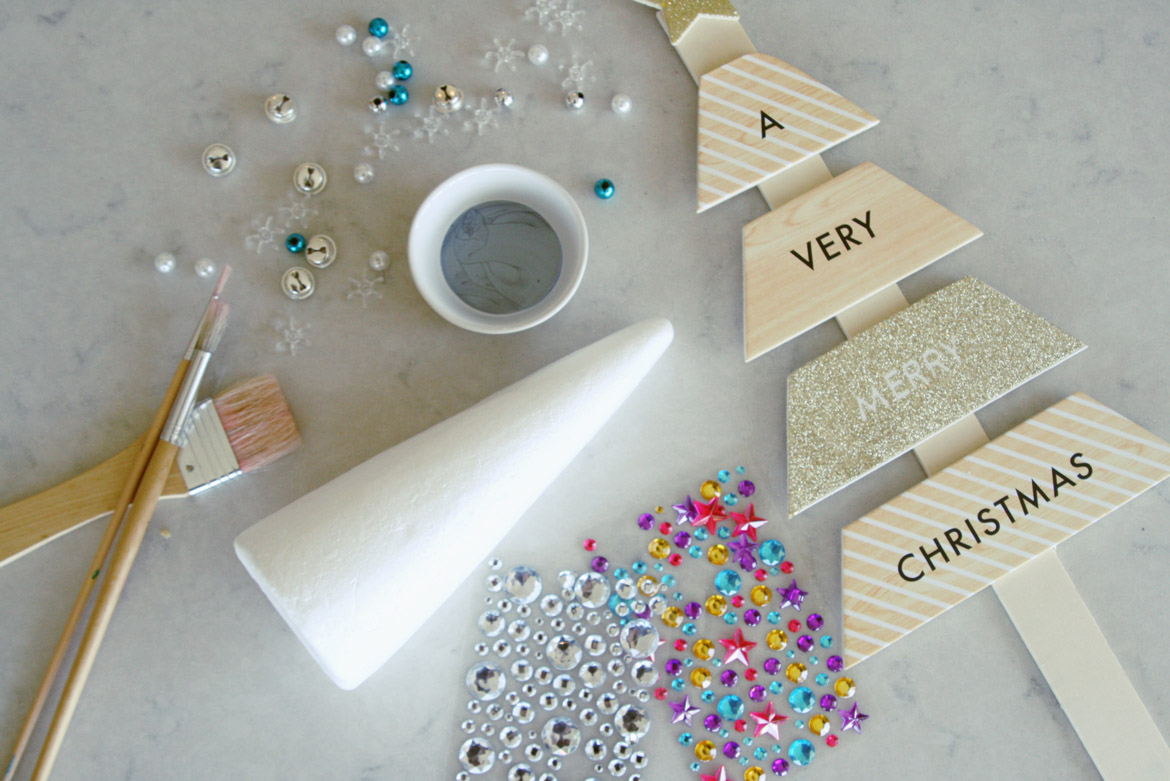 MATERIALS
Polystyrene cone
Paint
Diamonds and other loose parts and natural materials – tinsel, beads, chains, bells, buttons, wool/yarn, pompoms, sequins, dried pasta, tissue paper, dried flowers, shells, pinecones, ribbons, fabrics, etc.
PVA glue or hot glue gun.
CREATIVE PROCESS
Ask your little one about their perfect Christmas tree – shape, colours, smells, textures, etc. Reggio-inspired activities are about investigation and discovery; asking questions and then getting hands-on to express themselves.
Paint polystyrene cone (we found it took 2 coats to get good even coverage).
Set up the Christmas tree provocation – use a book, photo or real Christmas tree as inspiration and place loose parts in small containers for little hands to start decorating.
Let little hands experiment and explore to create their festive topiary masterpiece!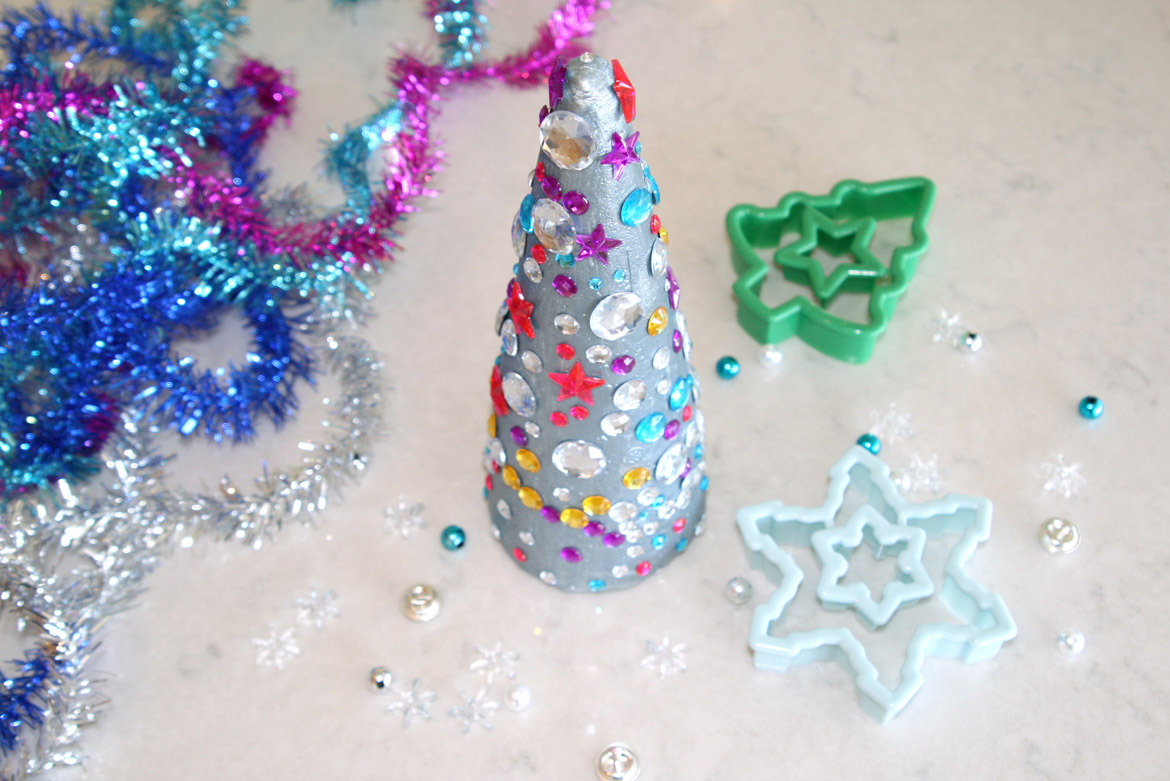 ---
The Little Mulberry Project is a virtual scrapbook created by a stay-at-home mum of two adorable girls full of their creative crafty projects, adventures and explorations. For more creative inspiration check out their Website or follow them on Instagram.