Are you just starting out on your parenting journey? Or are you a wee way in but wanting to do things differently? Kerrie and Rachael, the mother-daughter duo behind Mother and Child Connection, are here to help you on that journey. They would like to offer you a compilation of all their gathered knowledge in order to streamline information in a time when it can be very confusing to try to answer the simple questions. We spoke to them to learn more about how they got started.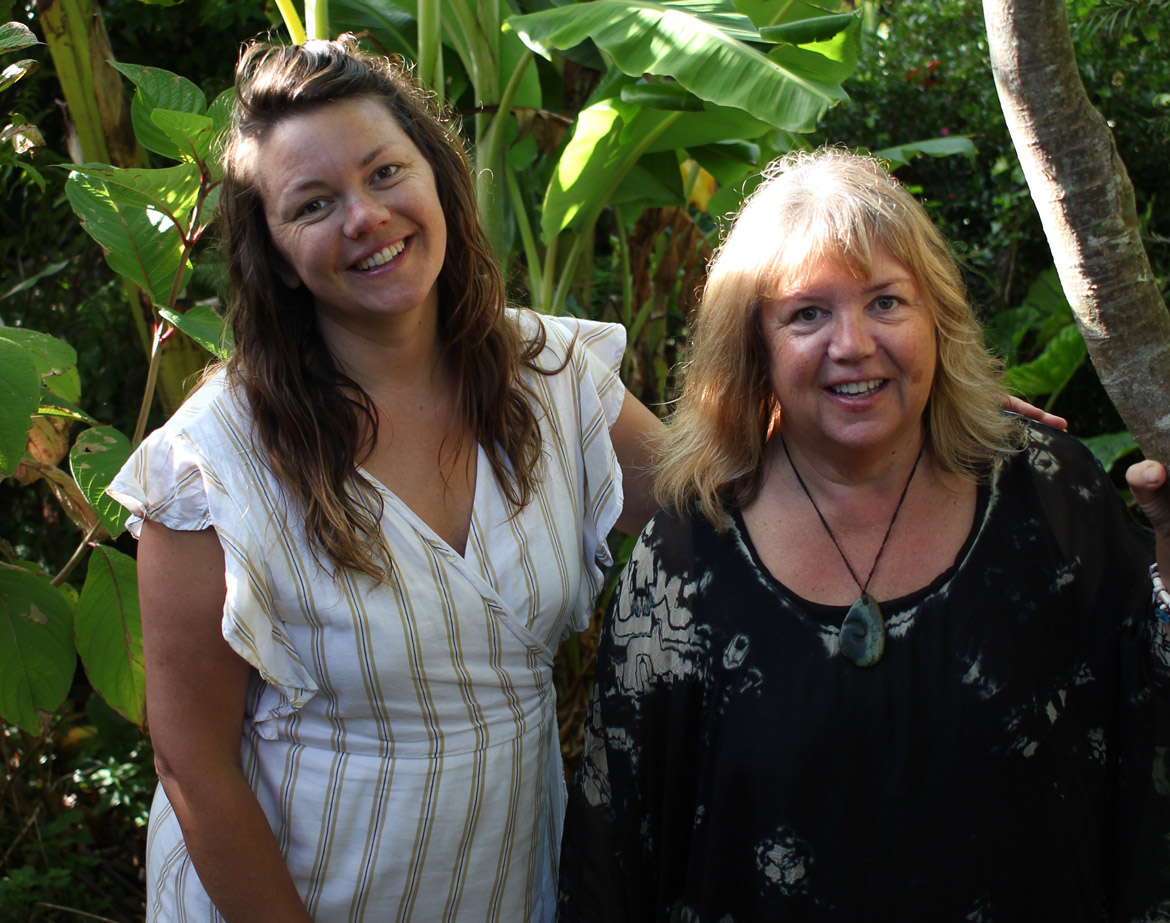 The passion: What inspired you to set up your business?
We are a mother and daughter team.
As a midwife of 30 years, caring for women and their families throughout the journey of pregnancy and parenting inspired Kerrie to begin her quest to understand consciousness and its importance to these stages of life. Kerrie has been touched by the knowledge she has gathered from the many mothers she has guided over the years, they are her inspiration. Her other influences have been Ina May Gaskin, Dr. Deepak Chopra, Dr. Bruce Lipton and more recently Dr. Shefali Tsabary and her teachings about conscious parenting.
Rachael as a Steiner teacher and mother of two young children has realized the challenges of parenting in this present day. She recognizes that it can be overwhelming and exhausting to find clarity in the flood of information currently offered and at the fast pace with which it can be gleaned. She has been moved to put down the computer and listen to her deep intuition when there is a question regarding her children as a teacher and as a mother. Rachael is inspired by the teachings of Ruldolf Steiner, Rahima Baldwin Dancy, Barbara J. Patterson and Deepak Chopra.
Through our individual explorations we realized that many of the conventional resources offer you help and guidance around un-doing the teachings of childhood in order to create health and happiness later on in life. We believe that children are born with a pure heart and a pure nature and they are our biggest asset for the future of the planet and humanity. We are inspired to provide gentle guidance to mothers throughout their journeys as parents in order to allow their children to blossom into their truest potential. We are also very inspirited by a new science called epigenetics (above genes) that demonstrates fetal emotional and physical development being dependent on the neurochemicals and hormones that the mother's blood is circulating. In his book, The Honeymoon Effect, Dr. Bruce Lipton explains that the stress hormones released when we experience fear, anger, and extreme sadness have a chemical affect that creates inflammation. Luckily, the emotions of love, joy, and pleasantness will bathe the fetus completely in the neurochemicals and growth hormones that promote health and emotional well-being, a love potion. We are excited to see that these new neuroscientific breakthroughs have validated the ancient wisdom teachings and deep intuition of mamas all around the world. Through our research, we have become influenced to help create a new path of conscious parenting starting at the very beginning. We endeavor to offer a compilation of all our gathered knowledge in order to streamline information in a time when it can be very confusing to answer the simple parenting questions.
The Launch: How did you start out in the beginning?
We have been talking about writing a book, starting an online store and/or creating a business for a long time now. We brainstorm and dream big, but until now all our ideas have remained tucked aside while we get swept away with the forever fullness of everyday life. Just two months ago, Rachael found a form on social media that offered a  discounted media package with The Natural Parent Magazine. She applied and got a phone call the next day! We took this as a sign to begin the launch of our business Mother and Child Connection!
The innovation: What was the biggest breakthrough for you with your business?
We have just begun, so the breakthroughs have been small, but when we both sit down and talk about it we realize that the biggest thing thus far is that we really love doing this! In the evenings, after the kids go to bed and Kerrie has a moment to relax after a full day at the office, we sit down and write our articles together, work on the website or make a post on social media. We love collaborating, talking with each other, brainstorming and coming up with helpful solutions to everyday challenges for parents. We enjoy being with each other and helping others so this is a good excuse for that.
See next page for more…