Social Mama is an app and online community designed for mums to meet one another and form lasting relationships: a place you can find local and virtual events, access valuable resources and services to guide you through motherhood, shop products recommended by fellow mums, access special discounts, and much more! It is the modern-day village for today's mums and mums-to-be. Created by Elisha Fiorentino, this inclusive and supportive community was built to be the all-in-one hub for mums looking for new friends and guidance with navigating the motherhood journey. Here Elisha talks to The Natural Parent Magazine about the inspiration behind her business, the challenges she has overcome along the way, and her hopes and dreams for the future.
The passion: What inspired you to set up your business?
In 2020, I had my first son (Leo) in the middle of the pandemic – I felt so isolated as there were no birthing classes, parenting classes, mothers' groups, nothing. I decided to start a Facebook group (Social Mama Mother's Group). What started as me wanting to meet a few mums online and makes some friends, turned into hundreds of mothers joining and it evolved into the Social Mama App – with now thousands of members.
The launch: How did you start out in the beginning?
I didn't actually start Social Mama as a business, and even today the number one goal is to connect mothers and create an online village, so less mothers have to feel isolated. In the beginning, I suppose I started out by just connecting mothers online, organic marketing and developing the tech.
The innovation: What was the biggest breakthrough for you with your business?
The biggest breakthrough for me would be getting the app to where we are today. Developing tech is a lot harder than I could have imagined. Also, having a loyal community who have supported us and invited their mum friends.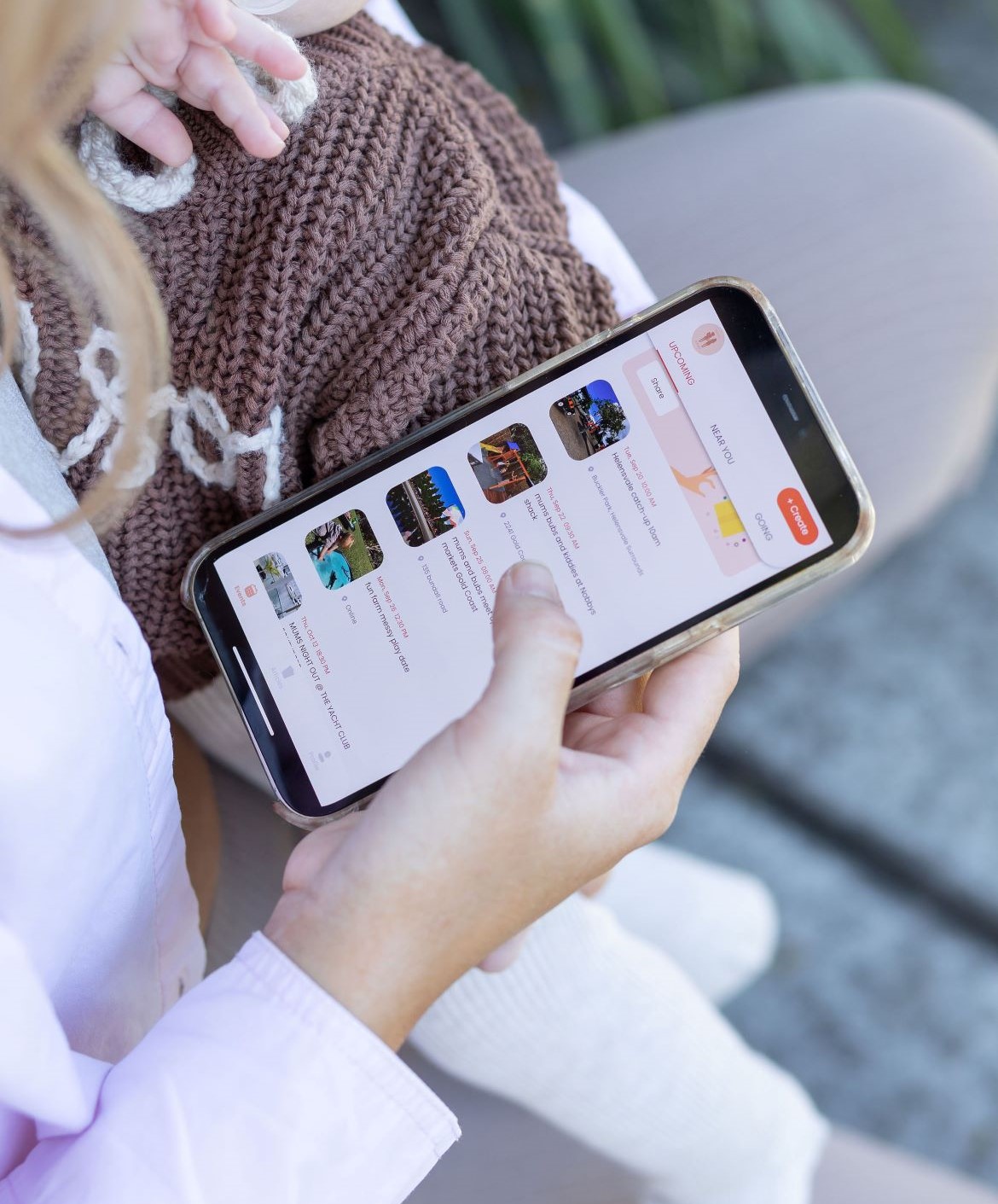 Yin and Yang: How do you balance work and family?
When I decided I could make Social Mama into an app and a business, from the start I said my vison was a business where I could take my babies to work with me… and this is exactly what I created. Don't get me wrong, there are still times I need to get help or use daycare to get admin tasks done or time sensitive matters dealt with, but there are more times I can work with the kids at home. Or, for us, work might look like hosting a mothers' meet up or attending an event for a sponsor.
See next page for more…