New Zealand company Earthwise has developed a beautiful range you can rely on every time – and is thrilled to introduce its Earthwise Nourish personal care range – sitting alongside their household and babycare ranges.
Choosing the right products for your family can be difficult, with an overwhelming array of brands available and making environmentally-conscious choices increasingly top of mind.
As a brand, Earthwise are always thinking about their impact on the environment, and use only sustainable ingredients. Earthwise are proud to make products that are gentler on the planet and help reduce chemical loading (which you can read more about here).
Going natural with your skincare, not to mention other household products, is an easy way to lighten your footprint on the earth, which is something many of us are prioritising these days.
In keeping with the modern spaces of today's contemporary bathrooms and kitchens, Earthwise Nourish packaging is simple, clean and minimalist and of course 100% recyclable.  Their products are never tested on animals.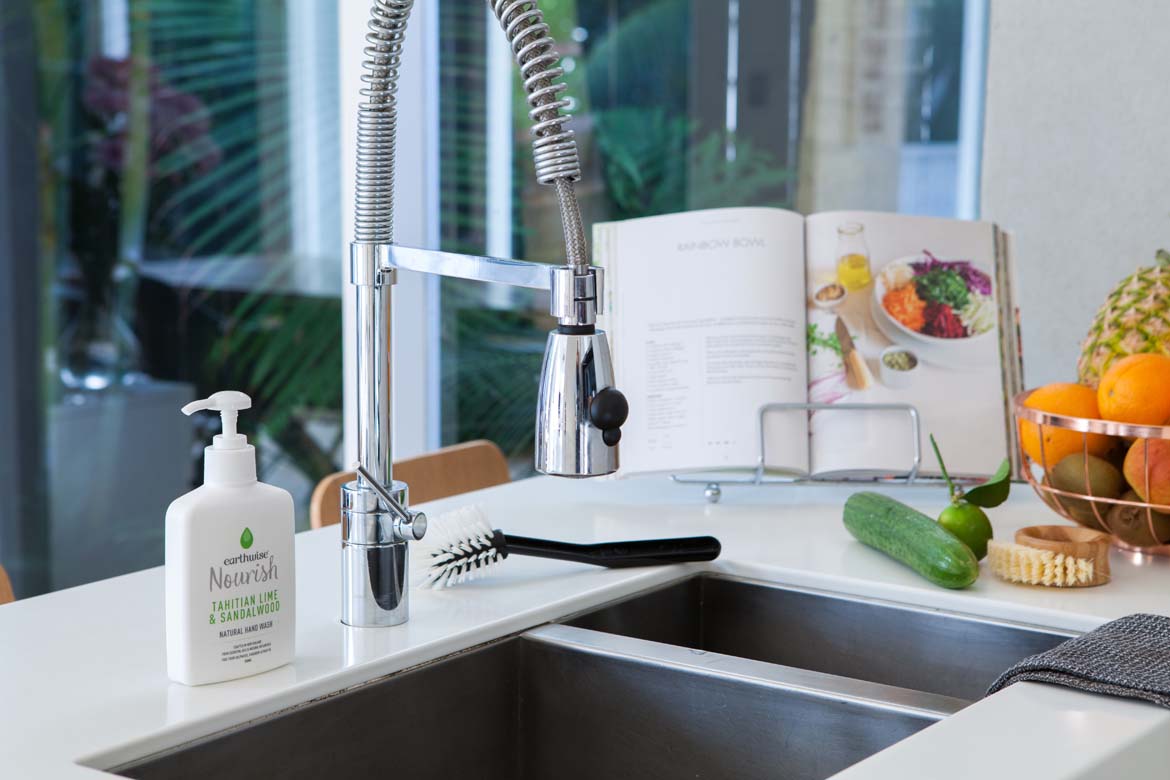 Earthwise Nourish cares for your skin, hair and body, with a firm focus on the environment, using only Mother Nature's ingredients as the building blocks for beautiful products. By harnessing the benefits of natural and sustainable ingredients, Earthwise creates gentler and more effective plant-based products. In addition, Earthwise products rapidly break down, making them kinder to the earth.
The Earthwise Nourish range is paraben, phosphate, Sodium Lauryl Sulfate (SLS) and Sodium Lauryl Ether Sulfate (SLES) free. SLS and SLES can irritate those with sensitive skin, and Parabens can be an irritant for those with skin allergies such as dermatitis or rosacea. Phosphates work their way into our water systems and are unable to be filtered out, which encourages the growth of algae and impacts the purity of our water.
Earthwise Nourish Natural Body Wash is available in three delicious scents to serve three different purposes. Energise is enriched with rosehip oil and delicately scented with Sweet Orange, Cedarwood and Sage. Indulge is enhanced with Coconut Oil for extra nourishment and is infused with rich coconut, Shea Butter and Manuka Honey. Unwind is rich in Aloe Vera and Vitamin E and perfumed with an intoxicating blend of jasmine, vanilla and ylang-ylang.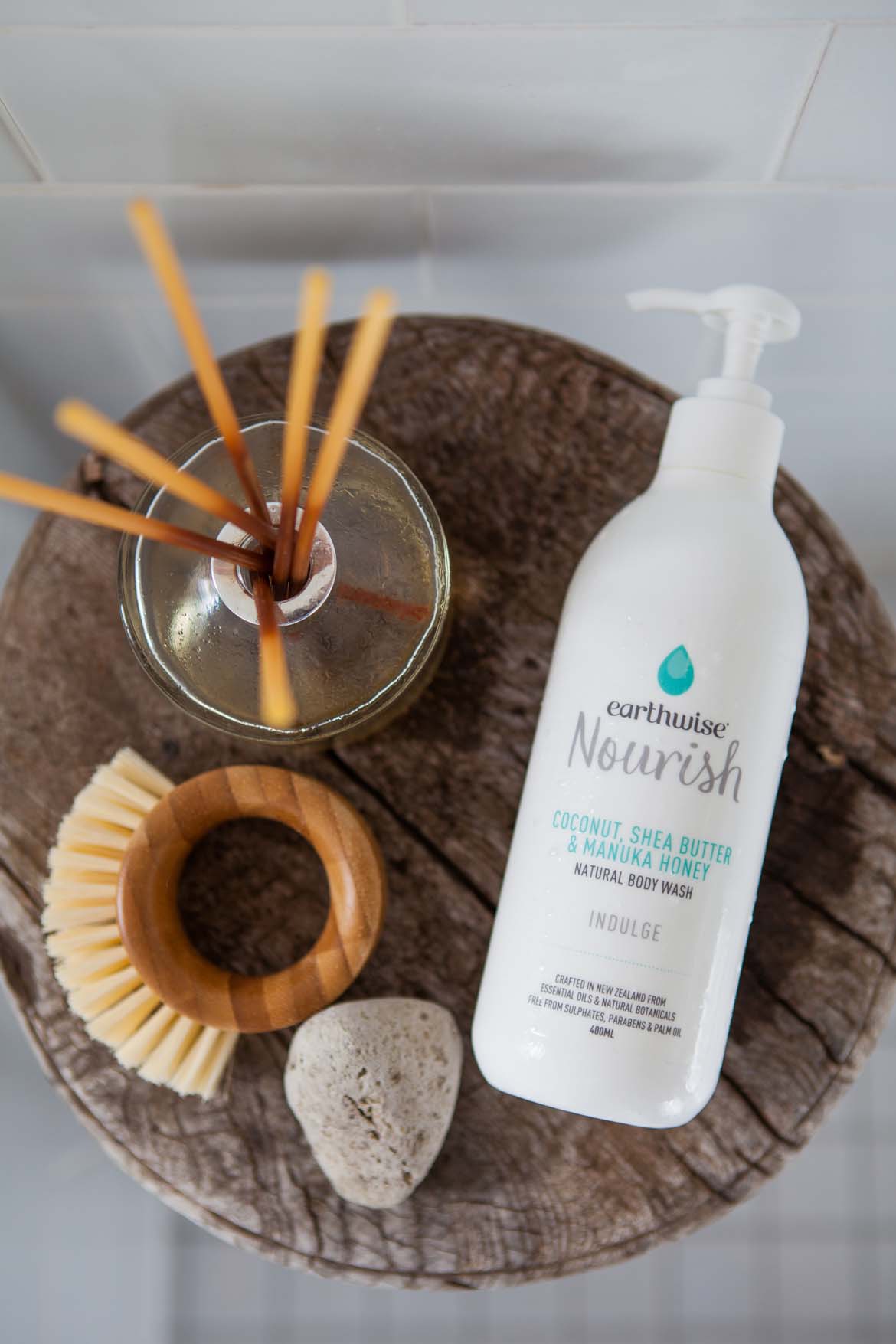 Earthwise Nourish Natural Hand Wash is enriched with Coconut oil, Manuka Honey and Harakeke and is available in two exotic fragrances.  Lily and White Ginger which is delicate and lightly floral, while Tahitian Lime and Sandalwood, is tropical and fruity.
Earthwise Nourish Natural Soap is a delightful accompaniment to any kitchen or bathroom sink and comes in three beautiful scents. Lemongrass and Honey is crafted using native Manuka Honey which is loaded with skin healing properties. Cucumber and Green Tea is enhanced with Aloe Vera's moisturising capability. Coconut and Gardenia is light and fresh enhanced with coconut strands to exfoliate rough skin.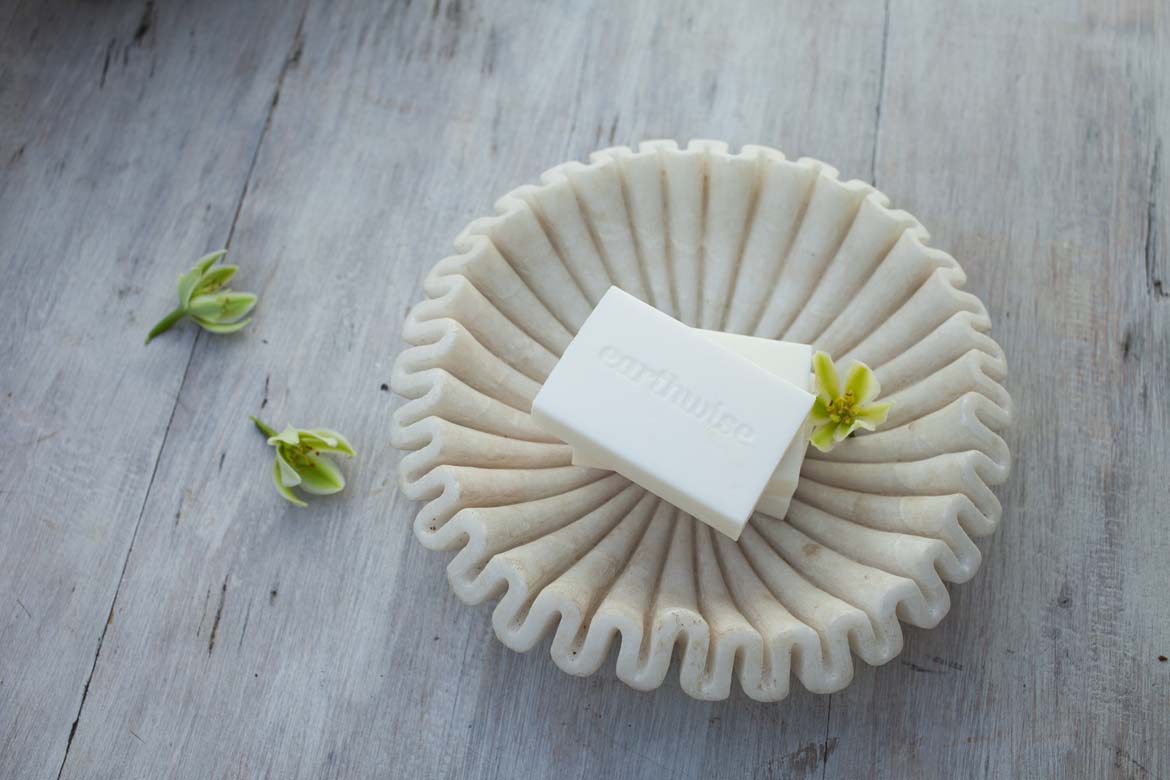 Earthwise Nourish Natural Shampoo and Conditioner is free from palm oil, cocamide DEA, phenoxyethanol and synthetic dyes. Cocamide DEA is a high irritant and has been associated with increased risk of cancer, while phenoxyethanol is a known neurotoxin that has an adverse affect on the nervous system and synthetic dyes are largely recognised as hazardous to human health.  Crafted with essential oils and natural botanicals, the haircare range is available in three divine varieties that are specifically formulated to suit and care for different hair types.
Revitalise Shampoo and Conditioner replenishes dry and damaged hair by deeply conditioning with a nourishing, hydrating blend of Coconut and Argan oils, which helps to improve the texture of your hair and leaves it frizz-free and shiny.
Protect Shampoo and Conditioner is designed to maintain and protect colour-treated hair. Enriched with Coconut Oil, Protect gently cleanses to help preserve lasting colour, vibrancy and shine.
Balance Shampoo and Conditioner is an ideal balanced option for normal hair, by gently cleansing hair without stripping protective oils. Enriched with hydrating Aloe Vera and Sweet Almond Oil, Balance enhances softness and shine.
---
STOCKIST DETAILS:
Earthwise products are available at all leading supermarkets nationwide.
For more information, please visit www.earthwise.co.nz or phone 0800 327 849.
FACEBOOK: www.facebook.com/EarthwiseHQ
INSTAGRAM: www.instagram.com/earthwisehq
#NOURISHBYEARTHWISE #NATURALGOODNESSEVERYDAY #EVERYDAYMETIME