Jess Joy, founder of Ecobuni, is passionate about being kind to each other, to animals and to the planet, and believes it is our responsibility to leave the world better than how we found it. They provide a range of carefully chosen and created home and personal products that are both beautiful and eco-friendly, and they want to get the message out there that living a low-waste, conscious lifestyle is more affordable than you think. Jess talks to The Natural Parent Magazine about the inspiration behind Ecobuni, the importance of using natural, vegan products and their hopes and dreams for the future.
The passion: What inspired you to set up your business?
I had just finished my Diploma in Digital Design, and my Bachelor of Media Design in 2015 and I was feeling some burn-out after studying full time for four years and ending a long relationship. I started chasing healing and rest. I also wanted a brief change in my career, almost like a gap year, but I still wanted to do something that I would use and learn from for the rest of my life.
I came across the opportunity to study massage therapy in 2016 at Wellpark College of Natural Therapies in Auckland. I had been very interested in massage therapy for a long time and absolutely love how it provides an outlet for rest, rejuvenation and healing.
Scientifically and emotionally, massage therapy has been used and shown to be incredibly effective in helping people of all ages who are physically or emotionally hurting, or those who simply just need some soothing.
I have felt the heavy importance of using natural products and food for healing since I was a young teenager. After a life of suffering with regular nausea, fatigue, headaches and IBS that couldn't be diagnosed by any doctor or specialist in Auckland, I was finally diagnosed with a handful of food allergies by a naturopath when I was 14. I was severely intolerant to gluten, dairy and eggs. This finding changed my life immediately and within two weeks of cutting these foods out, I felt like I could actually go out for the day to see friends or eat dinner without feeling really sick.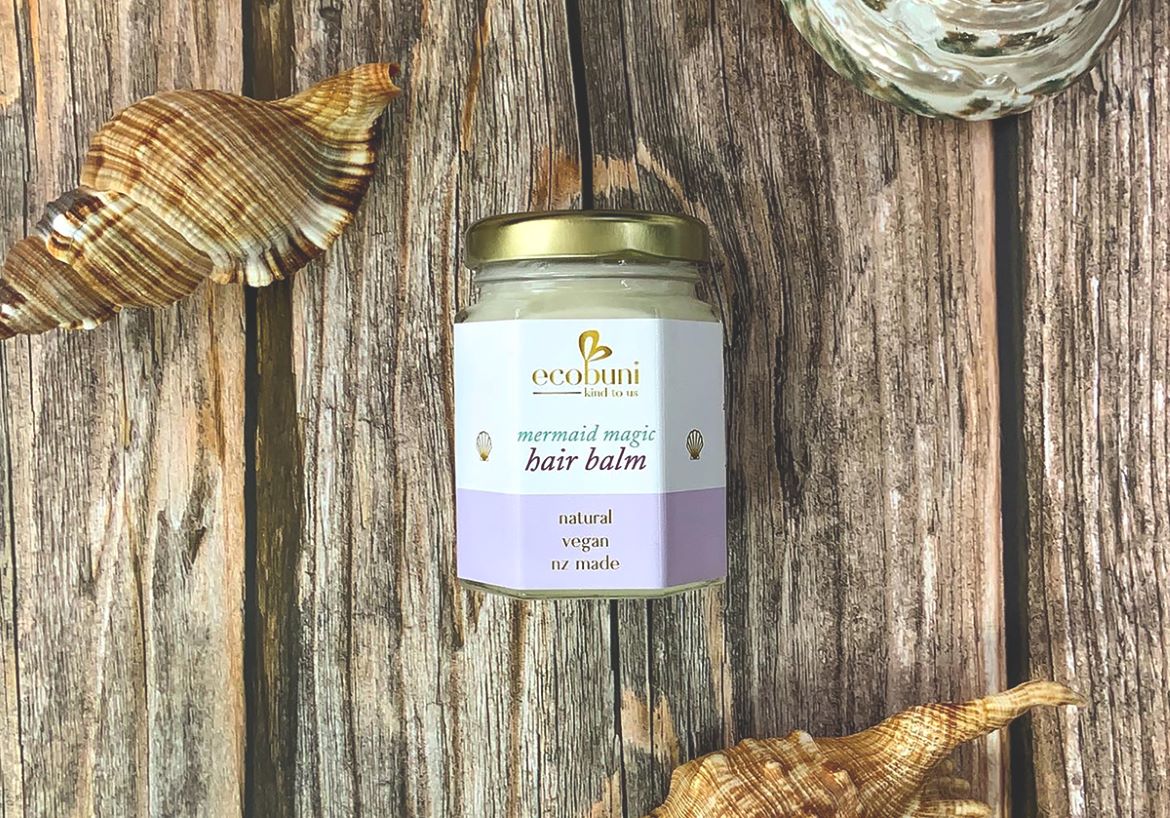 The same naturopath sent my mother on the right path for her lifelong endometriosis, essentially curing her using natural progesterone cream made from yams. I'd never seen my mum so well in my whole life.
I had a massive amount of respect for naturopaths and science-based natural therapies after these events and from then onwards have used a lot of natural remedies over the years for any common ailments that arose.
During my massage therapy study at Wellpark, I completed a paper on how to safely blend essential oils and use them topically for massage and healthcare. This really sparked my interest for formulating natural skincare products.
We went quite in-depth with our findings: reading and studying textbooks about how each natural chemical component of each type of essential oil reacts to the human cells. I found this fascinating, and it was a lot more scientific than I had thought, prior to this.
Not only do we respond differently to various essential oil scents through the hypothalamus in our brain which creates different bodily reactions and sometimes healing responses through that way alone, but each type of essential oil contains microscopic components that physically target the cells in our bodies when used on our skin.
For example, some of lavender's healing properties come from a natural chemical component called linalool. This has been shown to be an antibacterial muscle relaxant that reduces inflammation. Each type of essential oil used in my products is carefully chosen and studied for its intended use.
When crafting my products and brand, I wanted people to know that you can have scientifically studied and proven products that look luxurious and well designed, while still being kind to our bodies, the animals and our planet.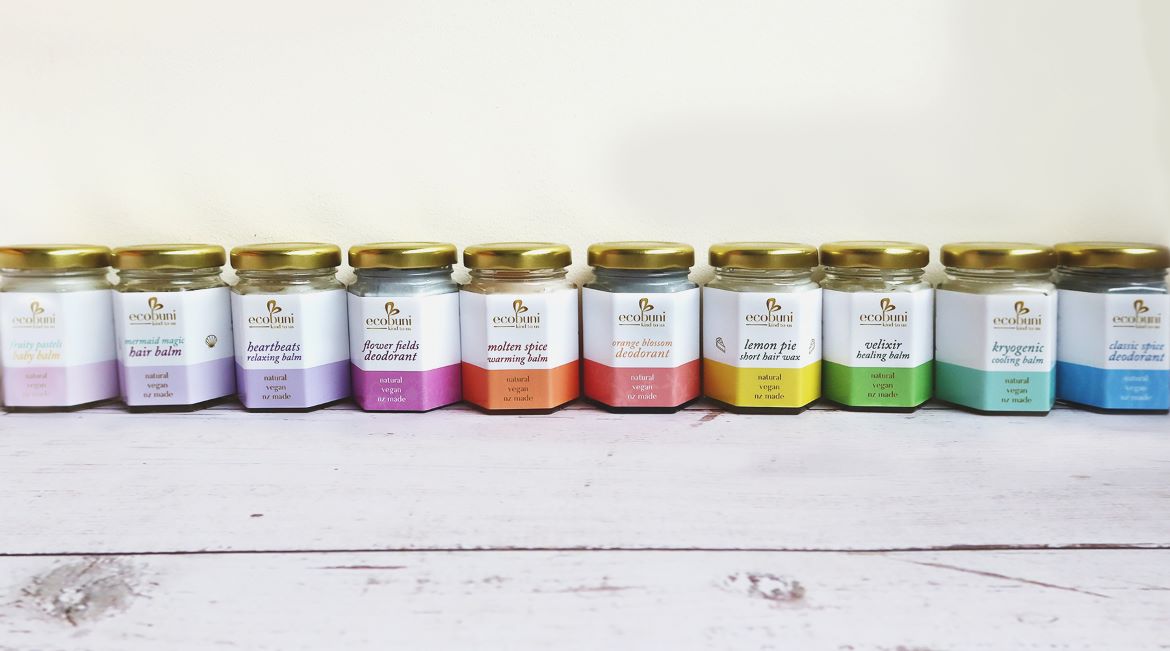 The launch: How did you start out in the beginning?
I remember where I was sitting when I formulated the first batch of products just before finishing up at Wellpark in 2016. I was sitting in my Bucklands Beach rental in the living room, hand pouring these products and had carefully formulated the right essential oils to go in them for a few months prior. At this stage, I largely worked on massage balms, with the hope of selling to therapists across the country. I started off with three main popular products that I still sell today:
"Kryogenic Cooling Balm" – it smells a little bit like Vicks vapour rub and is awesome for sore and inflamed muscles, rashes, hot sunburn or sore feet during pregnancy.
"Molten Spice Warming Balm" – an incredible spicy balm for tight muscles, particularly for post-workout and gym time. This one has been really popular with personal trainers and physiotherapists.
And finally, my "Heartbeats Relaxation Balm" – a soothing and calming balm with a delicate scent that helps with soothing before bed and during massage. This one is also an amazing moisturiser and I use it after the shower and before bed.
Once I nailed these massage products, I started realising that I could make other skincare products too, so began planning out some products like baby balm, a high quality coffee scrub, hair products and a range of lip balms. The possibilities are endless and I'm really excited to be working on expanding my range at the moment.
Combining these new skills with my degree in design and marketing, I swiftly came up with some basic branding, social media and labels and moved to Tauranga to get my products into various local businesses and had stalls in lots of local craft markets.
I worked on this first form on the business part time for about a year before taking a step back for another two years to plan my next steps in Auckland and to focus on solidifying my design and marketing career, which has helped me now in the launch of Ecobuni.
See next page for more…