With her background in graphic design, Carly Tonna was searching for a creative outlet that would work alongside her precious time with her 2 young children. When she took over The Wiggle Tree, it became her passion to provide families with beautiful, versatile, eco-conscious baby and nursery products. Created with love, their classic, timeless products are made from natural, sustainable materials.
The passion: What inspired you to set up your business 
I've always had a hunger to have my own business and when I became a single mum, this dream reignited. I knew I wanted to find a small business that would work with my new lifestyle and offer a creative outlet.
After months of searching, I found The Wiggle Tree and it just clicked. I loved the beautiful handmade products and the brand ethos but also that I could build off the core best sellers like the Bamboo Nappy off Mats, and really create my own version of this business.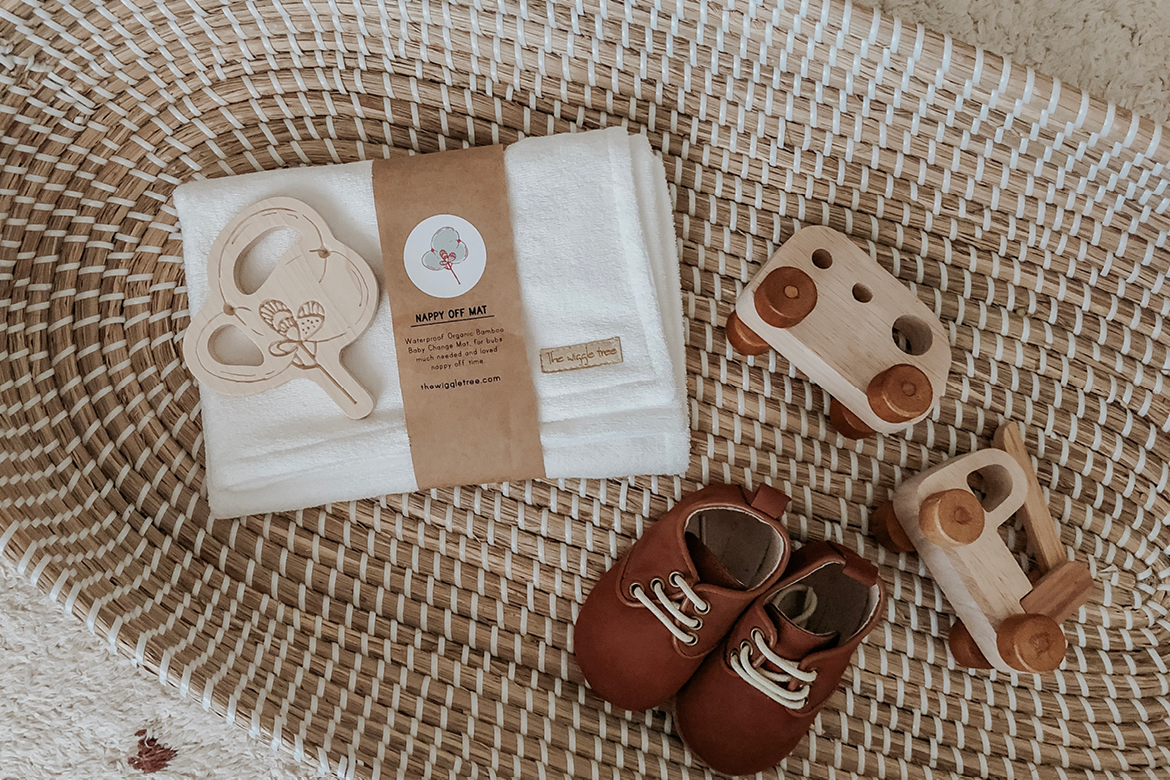 The launch: How did you start out in the beginning? 
Although The Wiggle Tree was originally created in 2012, this is my first year as a business owner so I feel like in a way it's starting at the beginning again for The Wiggle Tree. Everything has been, and still is, a learning curve. My spare room's filled with rolls of bamboo, twine and kraft paper and I now get excited about SEO and packaging options, but I wouldn't have it any other way. I love being able to be hands on in all elements of the business.
The innovation: What was the biggest breakthrough for you with your business? 
I knew I loved the Nappy off Mat the moment I saw it. It's so soft, looks gorgeous and is practical. What I didn't realise straight away was that it also ticks all those making things a little easier for parents boxes. It's eco-friendly, it allows bub to have their all-important nappy off time – keeping babies and ultimately mamas happy – plus it can be simply thrown into the washing machine when needed. 
See next page for more…