Working in partnership with her mother, Robyn, Amanda Parker has over 30 years' experience in the health and wellness industry. As a team, they work tirelessly together to use their passion for nature's medicine to provide families with beautiful, natural skin and wellbeing products. Their creativity for finding new natural formulas takes them around the world, sourcing indigenous ingredients and healing inspiration from ancient cultures. Through their brand, Mayella, they are passionate about creating natural products of the finest quality, while promoting sustainability and fair trade.
The passion: What inspired you to set up your business?
I have been a practising Aesthetician and Holistic Therapist (Aromatherapy, Reflexology, Remedial Massage) for over 30 years now. Over that time I have had the pleasure of journeying with quite a number of people, their families and now their children, working together to support their health and wellbeing.
Working one on one together, part of our treatments to care for skin or aching muscles, stress, pregnancy and so on would involve talking about what foods, supplements, herbal teas, exercises etc would benefit their wellbeing and help them reach their skin or health goals. Not being able to easily source some of the supplements or skincare that would support my clients led my mother Robyn and I to the epiphany moment one day where we literally turned and said to each other: "Hey, why don't we put all our knowledge into creating a range of honestly good products". And we did. This then became the next step in being able to better support our clients as well as the wider community.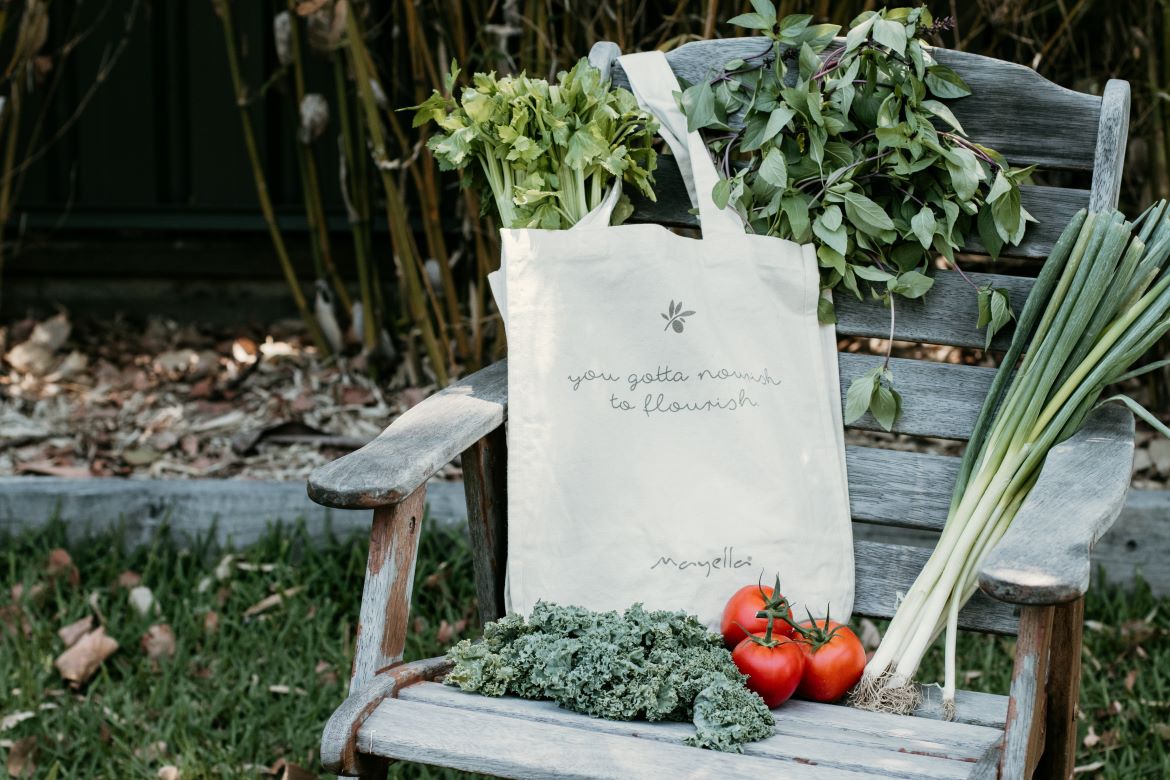 The launch: How did you start out in the beginning?
We are celebrating our 10-year anniversary this year – pinch me moment! The beginning seems so far away and yet so fresh, haha. In the beginning we knew we wanted to follow our belief in health being a holistic approach, aka supporting the inside and out balance to achieve beautiful skin and wellness goals – true beauty is found in good health and vitality. And as I had a young family and in business with my mother, it was only natural that our products were safe and ethical for the whole family, something that was also so important to us. We wanted to be a part of people's daily lives, not something they did for themselves every now and then. So Mayella skincare/nutrition/tisanes were created to compliment each other, drawing on our clinical experience and passion for – as my Mother says – living a lifetime of health and wellness.
Vegan, natural and organic, ethical formulations and cruelty free are the only way to be. Clients were some of our brave guinea pigs in the beginning, always honest (yes some ouch moments with reports) and gave us some valuable consumer feedback. I am grateful for their belief in us and their unconditional support and encouragement to share our knowledge still today.
The innovation: What was the biggest breakthrough for you with your business?
Belief in ourselves was the first step towards any breakthrough, and probably a question present in our minds at the bottom of every mountain we have stood at over the last 10 years is "can we do this?". Thanks to a family stubbornness gene, we have given every mountain our best shot.
Achieving a dream of bringing more Australian native ingredients into our range of skincare, nutrition and teas has been a big personal breakthrough as well as in the business.
Another huge breakthrough was being awarded two years in a row by an international panel of judges for four of our products. We were winners in three categories for Mayella Alkalise Green & Go, Beauty & Brains Tisane and Mayella Wild Rooibos Chai and Editor's Choice for Mayella AHA Exfoliating Serum. It was a pretty cool breakthrough, being recognised amongst hundreds of global brands.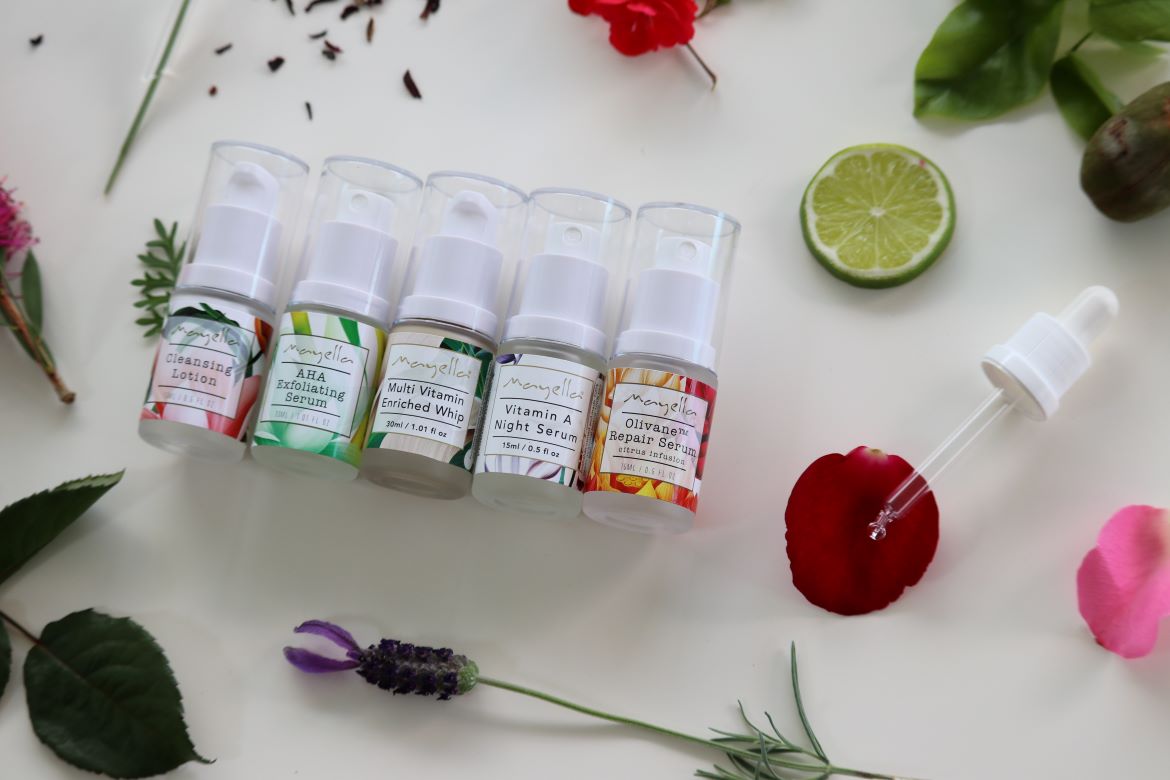 The hardest part of being a small fish in a big sea is helping people find you when you know how good your products are and how they can be of benefit to people in their everyday lives. In a clinic our client/therapist relationship naturally creates trust and communication. Being awarded amongst some pretty huge brands and so many brands is so good for the soul when you're invested in your business – mind, body and soul. And it hopefully helps people out there find you and trust you are what you say you are. It's really good for you!
Yin and Yang: How do you balance work and family?
Oh my, a never-ending cycle of feeling "Yes I've got this, kicked goals today and dinner is on the table and everyone is happy," to the next day " Crikey, I'm late leaving a meeting for school pickup, no idea what's for dinner and I have a stack more work to do." The day is never long enough and the nights are hardly ever a deep blissful sleep. I'm always waking up remembering either something I was supposed to do and didn't or a genius idea about some ingredients. And the most intense working weeks are often broken up by a child home from school. C'est la vie!
Balancing the hectic pace of family and work 7 days a week for me is found in beach swims and walks, yoga, music and friends – thank goodness for friends! And the mindset of being grateful every day to be doing what I love even on the hard days. Having children and family is a gift beyond measure, the greatest treasure. Work and family for us is pretty entwined with my daughter's middle name our brand name – Mayella. Both my son and daughter help in the warehouse and often contribute ideas about different projects. Family gives both my mother and I the hugest motivation to be our best selves. I think this balances out the Yin and Yang most days.
See next page for more…