A loving mother to three daughters herself, Hattie Moleta has spent decades caring for infants and is passionate about using her experience and skills to help other mums. She understands how life changing welcoming a new baby into the family is and the need for extra care during this time. She offers expert guidance to new parents and their babies to help them to thrive in the fourth trimester. Through A Sister Mama, she provides support and reassurance to mums and dads, giving them confidence in their own capabilities, and leaving families equipped to take on this incredible new chapter of their lives. Here Hattie talks to The Natural Parent Magazine about the inspiration behind her business and her passion for helping others.
The passion: What inspired you to set up your business?
We'd just arrived home from the hospital with our first baby. I was completely drained and in total shock, not only of what my body had just been through, but that this tiny baby girl needed me, and needed me to be strong. But where was the manual? 
From the moment they're born, these little people keep us guessing and questioning ourselves. I understand the huge responsibility mothers feel.  
Now, as a mama of three thriving daughters, I know first-hand how joyous and life changing being a new parent can be. I am passionate about the care for new mothers and their emotional wellbeing during that precious postpartum time. I fully appreciate and understand the daily challenges of parenthood and the life-changing transition that having a baby brings. This can be an exhausting time, which is why getting the best support and guidance during those early months is crucial.
My greatest birthday present as a child was on my 10th birthday. My parents brought my baby brother home from the hospital. A real-life baby and the youngest of seven. I soon became his 'Hattie-Mum', which, in essence, is why I named my business 'A Sister Mama'.
It was the start of my journey to help mothers navigate the life-changing transition that having a baby brings.
During a time when mothers are getting to know their new baby… and their 'new self' with a baby, I know there is a great need for extra care in those early months.
Sleepless nights, questioning everything, feeling overwhelmed: I've been there. And now, I've been there for many other mothers too.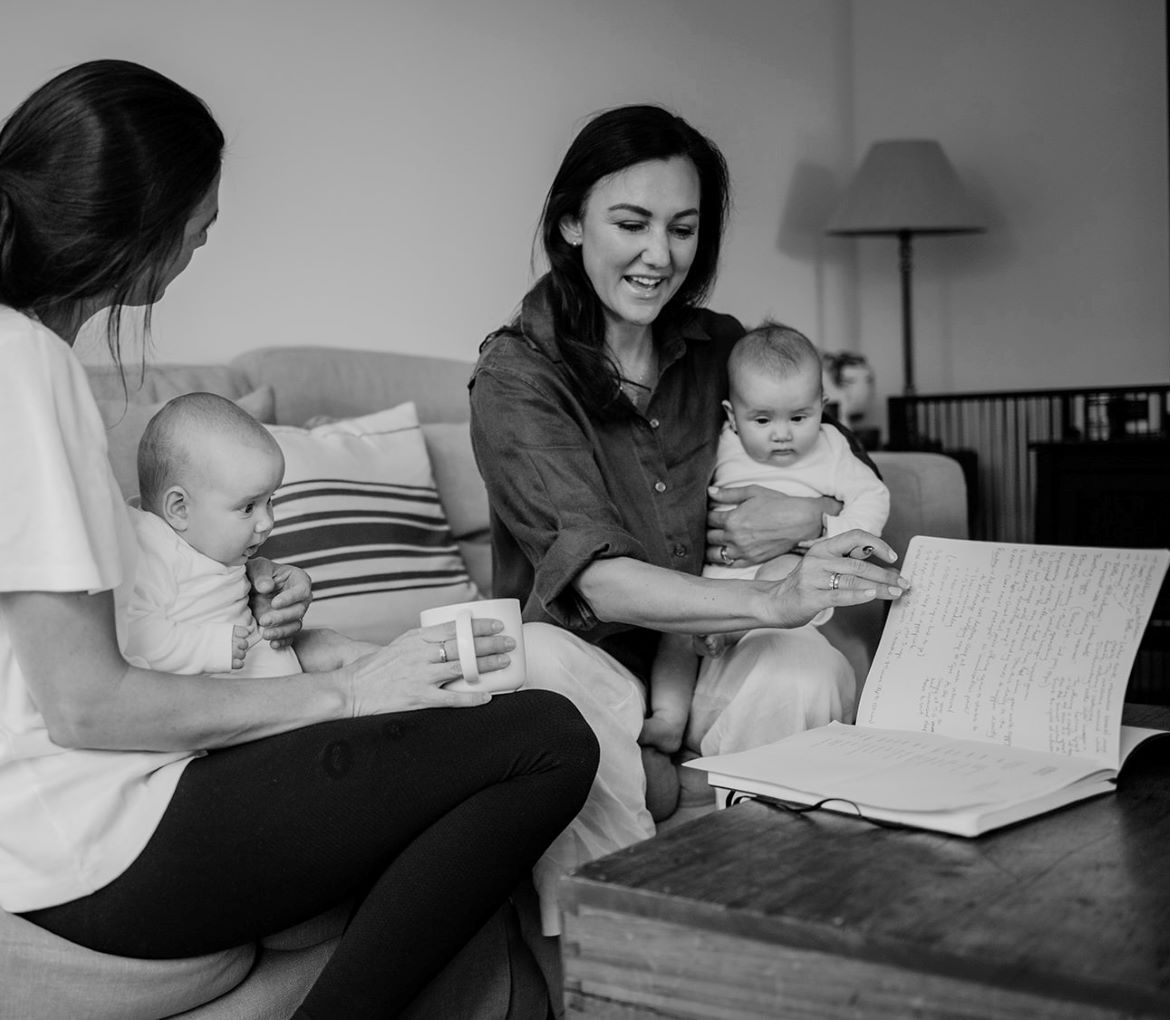 The launch: How did you start out in the beginning?
I have spent decades caring for infants, and now I am privileged to use all the skills I have learned to help other mothers. Studying as a Newborn Care Specialist & Newborn Sleep Consultant has furthered these skills and strengthened my knowledge.
Along with my knowledge and experience of these challenging times, I will give the support, confidence and reassurance to new parents so that they may believe in their own capabilities. The whole family benefits from easing the pressure and preserving energy for the new mama.
Through 'A Sister Mama', I give support, reassurance and confidence to new parents.
The innovation: What was the biggest breakthrough for you with your business?
Every baby is different and every mother has a different combination of values, style of parenting and plan for their baby's first few years of life.
Being with mothers and their babies in their homes, 'A Sister Mama' allows me to provide them with the specific support and guidance they need. Together, we navigate through this new territory, answering those questions and making positive 'tweaks' along the way!
I'm yet to meet a family I can't help.
Yin and Yang: How do you balance work and family?
When I first launched 'A Sister Mama', it had almost a snowball effect, and through referrals I was fully booked within months.
Soon, this crept towards 75-hour weeks, working long days and many overnights. I knew it was time to take a step back to prioritise my time, making sure I had the balance my family and I needed.
The work I do through 'A Sister Mama' is literally my dream come true. The first 12 months has a lifelong impact on our children, so the privilege of being welcomed into families' homes and entrusted with their precious little babes is something I don't take lightly.
See next page for more…