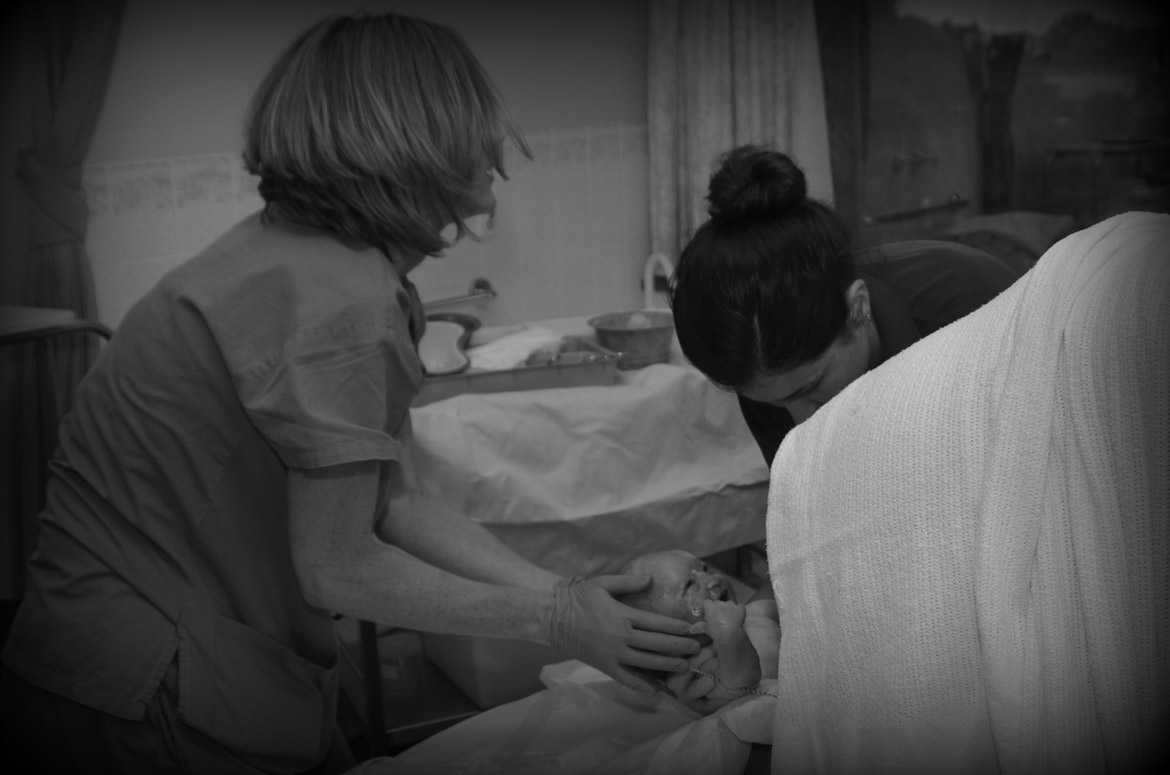 Eventually I shifted the ball from the chair to the bathroom floor, and leaned over it. I was certain this was where my baby would be born. Unfortunately, the icy poles hadn't hydrated me enough, and a drip was necessary. Being a little loopy with dehydration and nearing the end of labour, I was not keen on moving (see above!). However, with the promise of gas and an anesthetist to successfully install a cannula first time around (avoiding the wounds from four prior attempts), I emerged from my steamy haven.
Knees on bed, arms on bedhead. That drip makes me feel powerful. Only rehydration fluid? Maybe it's the gas. Nope, gas only good for something to do during the worst contractions. Placebo effect not so effective now. Push whenever I want? Push whenever I want! I can feel movement, baby's working with me on this. Again, and again. This is my last contraction.
Keep pushing past the tightening. A rush of emptying. Tiny feet lying on the bed between my knees. A girl?! Is it possible we've actually got a daughter?
I held her immediately, while on my knees, cord wrapped around us both. The student tried to take a sample too soon and fresh cord blood was added to the other fluids puddling on the sheet. Like a child I kept repeating in my mind: I did it myself!
When I cannot get back to sleep after another milky wake up call, this is where I retreat to. To my knees on a bed, eyes tight shut, knowing it's the last contraction. To my first cuddles with that sweet baby girl, who I still can't quite believe is here. To the ultimate satisfaction of knowing that before I bore my daughter, I bore the pain and made it through.
---
Anna Stoyanoff is the grateful mum of Ethan, Josiah and baby Adelaide. Parenting is her chosen occupation, with four years of non-stop pregnancy and breastfeeding so far. You can find more from Anna on her website My Chosen Occupation.