Amanda Rowe noticed severe aches and pains in her shoulder, neck, back and hands when breastfeeding, and discovered they were caused by holding her children in awkward feeding positions for extended periods of time. This started her mission to create the perfect nursing pillow. Feeding Friend pillows provide arm support whilst feeding, allowing you to feed with confidence, in comfort, anytime, anywhere.
The passion: What inspired you to set up your business? 
I worked for a corporate business for 10 years. I was at the peak of my career and then I lost my older brother to leukemia the day before my wedding. From that point, I knew I did not want to work as hard as what I did for someone else's profit and if I was to return to work, my family would be my number one priority. I have 3 children, and little did I know that losing my brother would make me appreciate motherhood this much.
Feeding Friend evolved because of my anxiety around breastfeeding in public and I developed carpal tunnel in both my hands from feeding. My doctor advised me to use a nursing pillow to take the pressure of my hands and help me relax my shoulders, but I couldn't find anything on the market that suited my body, my growing baby or my on-the-go lifestyle.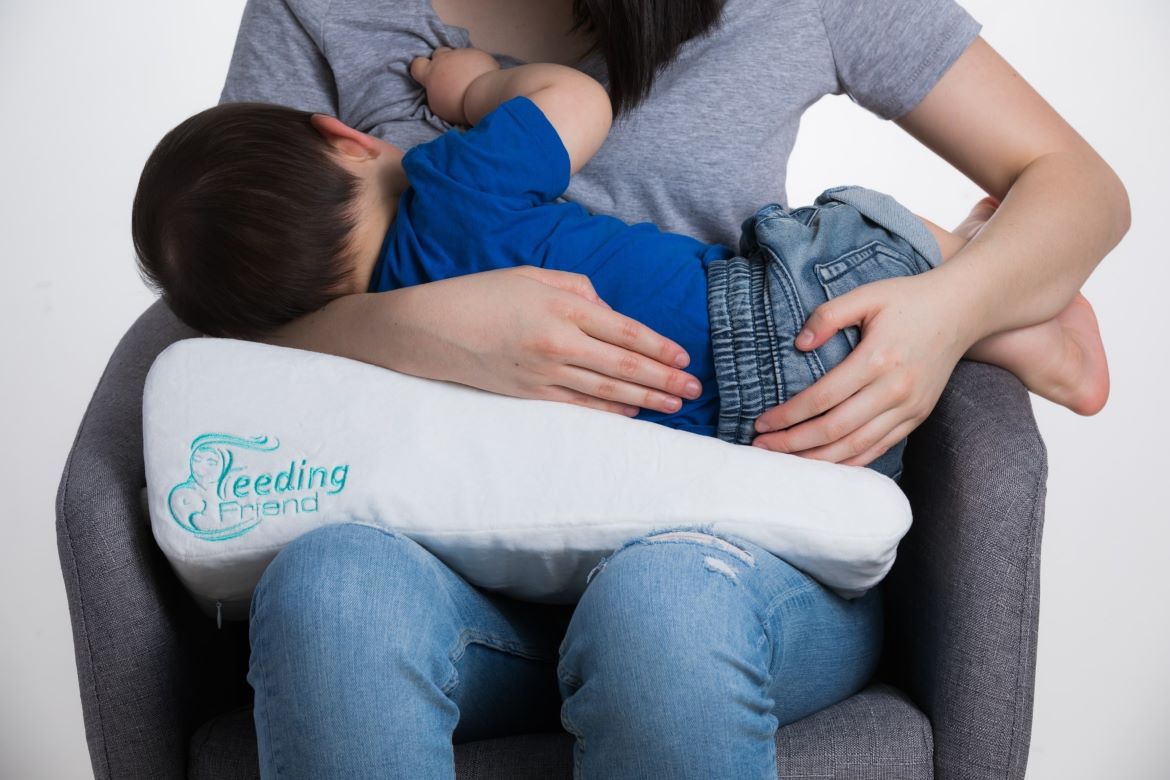 The launch: How did you start out in the beginning?   
I cut up pieces of foam and was using them under my arm to take the pressure off while I was breastfeeding. I realised the space between your lap and breast constantly changed, so I designed my pillow to have various levels of support in the way of a wedge shape.
With the support of my husband Sam, we incorporated a self-inflating valve to allow the pillow to be rolled up and convenient to travel with. I launched my product for the first time at the PBC expo in Perth of August 2016
The innovation: What was the biggest breakthrough for you with your business?  
My biggest breakthrough was when Australia's breastfeeding expert & lactation consultant Pinky Mckay discovered my product. She loved it so much that she now sells it on her Boobie Bikkie website.
Yin and Yang: How do you balance work and family? 
I have always been career driven and after having kids, I needed more fuel for my brain. Essentially, my business was a hobby that I was able to pour my energy into.
I work throughout the day and night around the needs of my children, and motherhood has given me inspiration to further grow my brand. 
See next page for more…