Becoming a mum is a blessing but it's also a time where women start putting everyone else's needs first. Feel Energised is about reconnecting with your body, regaining your inner core strength and confidence and feeling supported on your journey. Debs Fitzpatrick is passionate about helping women create positive change through exercise, nutrition and mindset, so they feel healthy, strong and empowered to be the best, and happiest version of themselves. Here she talks to The Natural Parent Magazine about the inspiration behind Feel Energised and her desire to create an uplifting community of likeminded women that support and motivate one another.
The passion: What inspired you to set up your business?
My passion for women's health and fitness started back in 2006 when I was working in London. I had a client that was pregnant and wanted to keep training through her pregnancy and it was at that moment I realised there was a gap in my learning. I completed a Bachelor of Physical Education at Otago University, which was amazing, but when it came to pregnancy and postnatal fitness there was a lot I still wanted to learn. I made it my mission to find and go to all the courses and workshops I could in this area!
After having my twins at 39 weeks, my core and pelvic floor was really weak and broken, just lifting the double stroller into the car was a big effort. It was a tough birth and although I was able to avoid a c-section, the healing process took some time. I still remember when they were about 2 weeks old. I was walking to the washing line thinking 'there's nothing holding my hips together and my legs feel like tree trunks'.
Looking back now, I wonder where I would be if I did not know the steps to strengthen my inner core, exercises to relieve back aches and pains from breastfeeding and how to realign my body and give a little bit of time back to my recovery.
It is this piece of knowledge that inspires me to keep talking to mums, knowing that there are mums out there needing this information. Too often I hear that they have put up with lower back pain, pelvic floor dysfunction and just not feeling like themselves for too long after having children. Or that they've had abdominal separation and been unaware of what they need to do to heal it and what movements to avoid.
The launch: How did you start out in the beginning?
I have talked with a lot of mum groups over the past 10 years. Before having Ollie and Ella in 2012, I would talk to new mums at the Baby & You Parent Centre courses and in more recent years at SPACE groups at local Playcentres. Last year, I decided it was time to start a small group course (max of 5 people) that focused on regaining inner core strength and confidence. I got great feedback, but even coaching in a small group once a week, I realised there was still so much more I would love to share with them.
That is when the Feel Energised App and the Reconnect Your Core program was born. It is a combination of all my years' experience working as a Personal Trainer specialising in pre and postnatal fitness, correcting posture and postural imbalances, restoring proper function and alignment, and helping clients to create pain-free movement.   
The Reconnect Your Core program is a starting point, a step-by-step program designed to help guide mums from 'a core that has lost its way' to 'a core that is reconnected, fired up and ready for action'.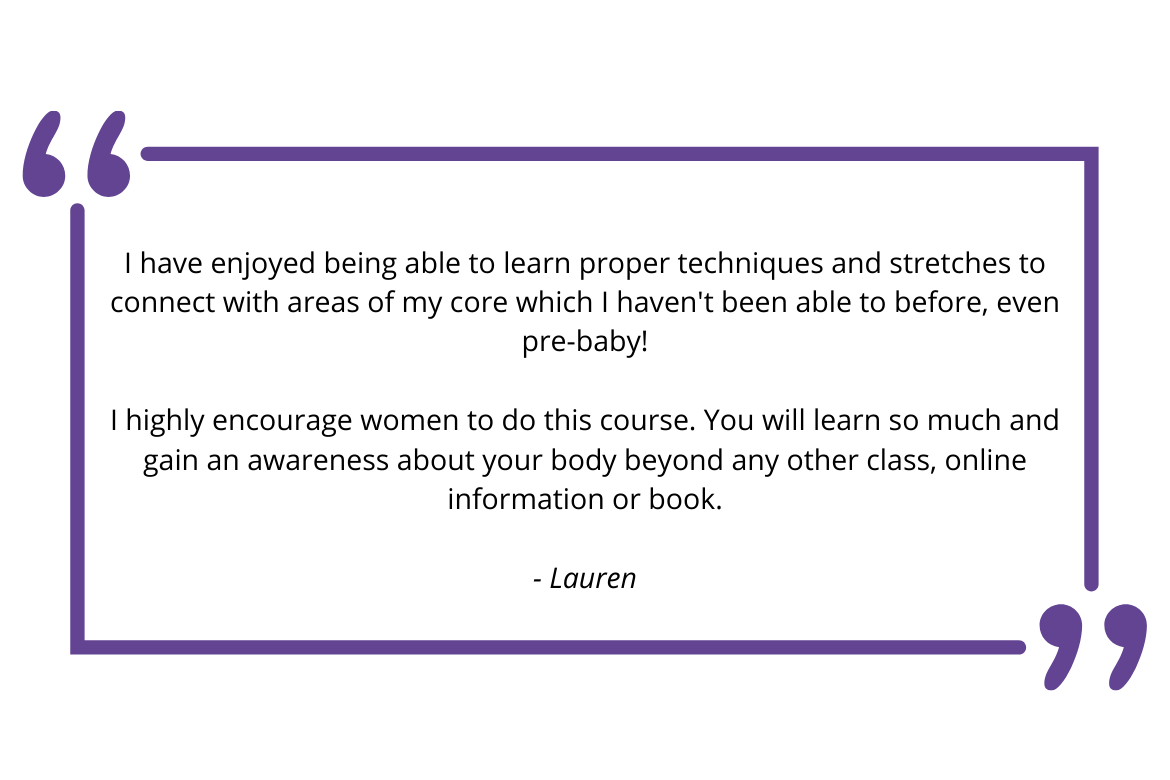 The innovation: What was the biggest breakthrough for you with your business?
Creating the Feel Energised App and the Reconnect Your Core program has been the biggest challenge and breakthrough experience. The past 6 months have been really challenging, lots of highs and lows and a lot of learning. I have had this idea in my head for a long time but was unsure how to turn it into a reality, so when the opportunity came up to create the Feel Energised App, I jumped in with two feet and got to work. Having something that people can easily access and being able to support them on their journey is really exciting.
See next page for more…