By Hannah Schenker
Car seat safety is one of the main things parents worry about with their kids – making sure they are safe when you are on the move. Car accidents are one of the biggest dangers to children in New Zealand and under New Zealand law, all children aged under 7 years must be in a car seat that's appropriate for their age and size [source]. There is a huge range of car seats out there from babies to toddlers, so how do you know which one to go for? Are you getting your money's worth? We have done the research and found the top choice: Clek car seats. There are 3 models in NZ – the Foonf and Fllo (both convertible rear- and forward-facing car seats) and Oobr – a seatbelt booster.
Clek car seats will last your child from birth to booster and it is an investment worth making. People happily spend thousands on the "must-have pram" but don't consider investing in a good quality car seat. It seems strange, when they can literally save your child's life – that's not something you want to compromise on!
Good quality of course will also last. A Clek car seat can last from birth to around 6-7 years of age and will rear-face until 4 years of age (AAP advises parents to keep children in rear-facing seats until age 2, or until they reach the maximum height and weight for their seat).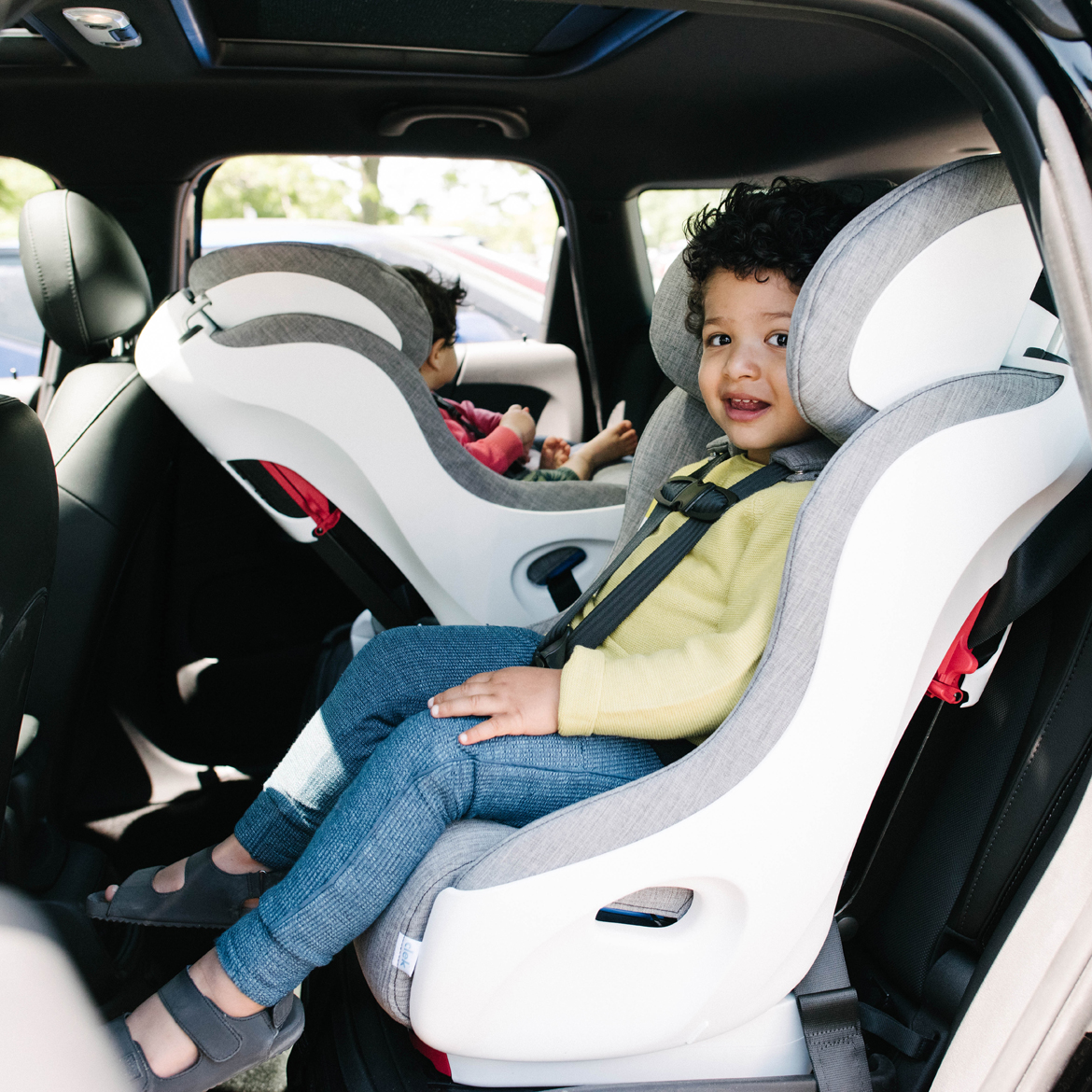 Safety
Clek car seats go above and beyond with their safety features, build quality and design. They are made in North America (rather than China as many other models are) and they have safety features no other seats have.
Both the Fllo and the Foonf are amazing, thanks to these safety features:
REACT or EACT system – Energy absorbing crumple technology, just like the crumple zone in your car. It takes the forces in a crash so your child doesn't.
Extended Rear-Facing Installation: Designed to international best practices for extended rear-facing use, which is to accommodate children in a rear-facing installation until their 4th birthday.
Rigid Sub-Structure: Reinforced by a steel and magnesium frame.
Energy-Absorbing Foam Layers: Foam layers protect your child by absorbing energy in a side-impact collision, resulting in less force transferred to your child.
Anti-Rebound Bar: In rear-facing mode, the Anti-Rebound Bar improves stability by limiting rotation of the child seat, helping protect your child's head from impact in the case of a collision.
Advanced Side-Impact Protection: Designed to protect the child's head in a side-impact collision through an adjustable headrest with deep side wings: Energy-absorbing EPP foam-lined headrest connected to the frame using steel rods ensures maximum head protection in a side-impact collision.
The quality of these car seats means there are lots of features designed to make your life easier: belt lock offs, forward facing recline and a bacteria and odor resistant wipe-clean fabric. They are compact and can fit 3 across, are super easy to install and of course they also look great and come in a range of colours. They even have a merino wool version coming out this year.
Find out more or shop online at www.clek.nz, or follow Clek on Facebook.