Keen to find beautiful and natural soothing products for her baby daughter, Janna Thompson set out to create her own from home whilst on maternity leave. She launched her business, Squidge Baby, creating baby accessories including beautiful handmade teething products. Made from safe and natural materials, they come in cute, fun designs and are the ideal soother for relieving those painful little gums, as well as keeping baby entertained at the same time.
The passion: What inspired you to set up your business?
Having a baby sent me into a whole world of information that I was very, very unaware of. All the different things to learn, think about, ensure you're doing at different stages and then the products – who knew there were so many variations of everything, each with different elements to decide between! By the time it came to teething, I knew I wanted my daughter to have natural soothers alongside any other aid she needed (FYI she still has pain relief, teething gel or bonjela if needed!). I am someone that always thinks 'oh I could make that' when I see or try to find cool products (though not always the case as her first birthday cake proved) but with her teethers I can!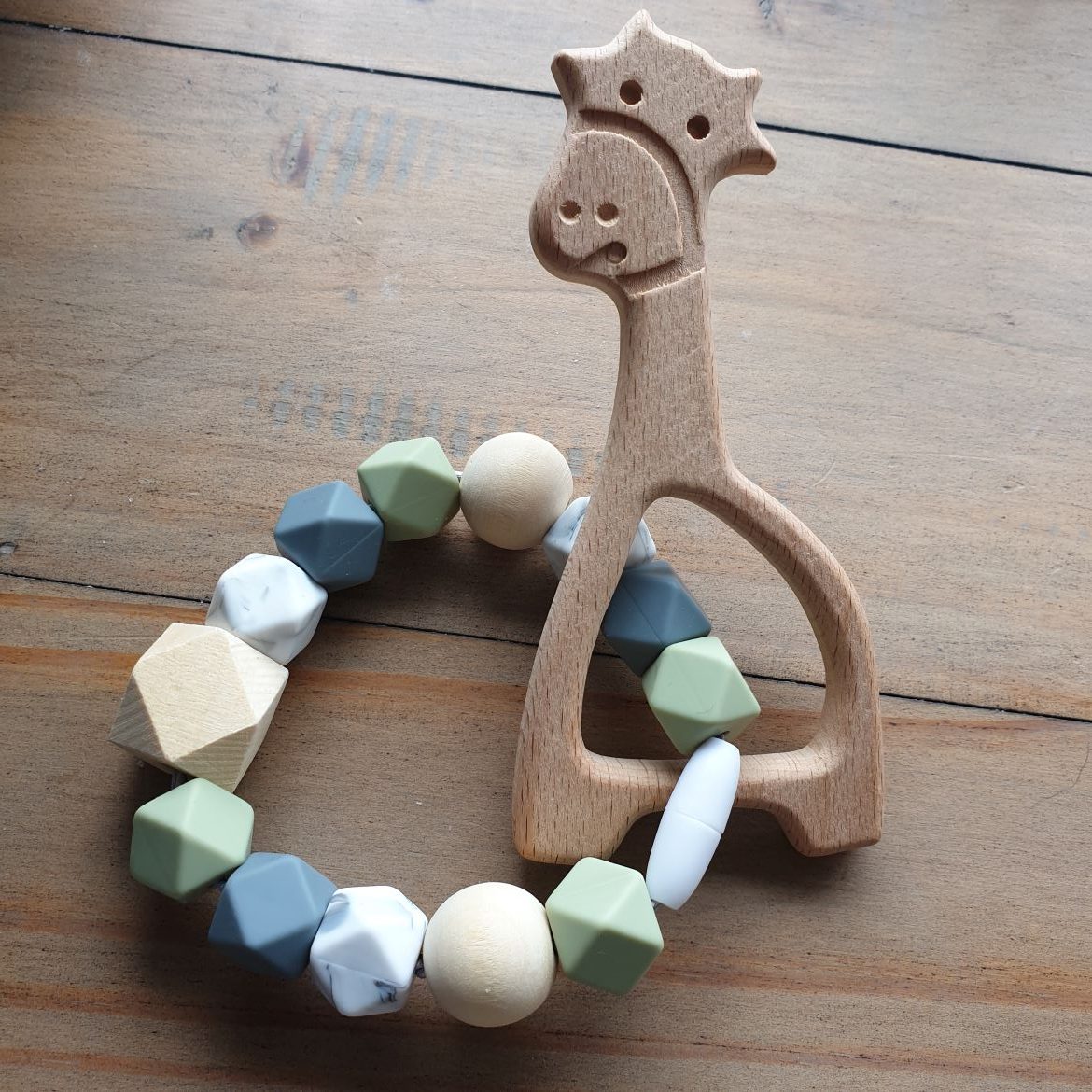 The launch: How did you start out in the beginning?
I started out making a couple of pacifier clips as I was struggling to find them anywhere, and the few I did were ugly and boring. One of my lovely friends saw one that my daughter was using (she really put on a show and sold it!!) and wanted one for her little girl. So that instantly lit a spark and I started thinking about doing this while on maternity leave. You know, to fill in all those 'spare' hours you have with a 3-month-old!!! I've always been someone who thrives on having 'something else' going on in the background. I don't like to be bored.
The innovation: What was the biggest breakthrough for you with your business?
I had products in a craft pop-up shop last Christmas and it was such a good way to really confirm the direction I wanted to go, and see the reaction to my products. I initially thought the pacifier clips would be the star product but after seeing how many fun animal teethers sold, I've expanded in that area to provide some cool different designs. It was a great boost to see that other people liked and bought products that I have so much fun making.
Yin and Yang: How do you balance work and family?
Luckily for me, the two are combined at the moment. My daughter just turned one and is teething like crazy, So she's a great tester and reminds me of the benefit of what I'm trying to do. It's so nice to see her playing and enjoying my creations. I still have a full-time job which with the craziness of COVID-19 is from home, so I feel like I have even more time with her during the day and then after she's in bed and I can pour myself a wine, that's when I get to do the 'fun', creative work!
See next page for more…