By Claire Mummery
Getting outdoors and into the garden with your young children is such an important part of life these days as we are a technology driven world. Being in nature is nurturing and satisfying to young and old.
A great way to be in the garden with your children is to grow an edible flower patch of calendula, dandelion, heartsease and nasturtium, pop your baby in the patch and let them eat them to their heart's content. The colours of these flowers are vibrant and the taste not too strong, perfect for the wee ones.
Nasturtiums are rich in Vitamin C, dandelion flowers are rich in Vitamin A, calendula flowers aid digestion, reduce fevers and stimulate the immune system and heartsease are always smiling back at you.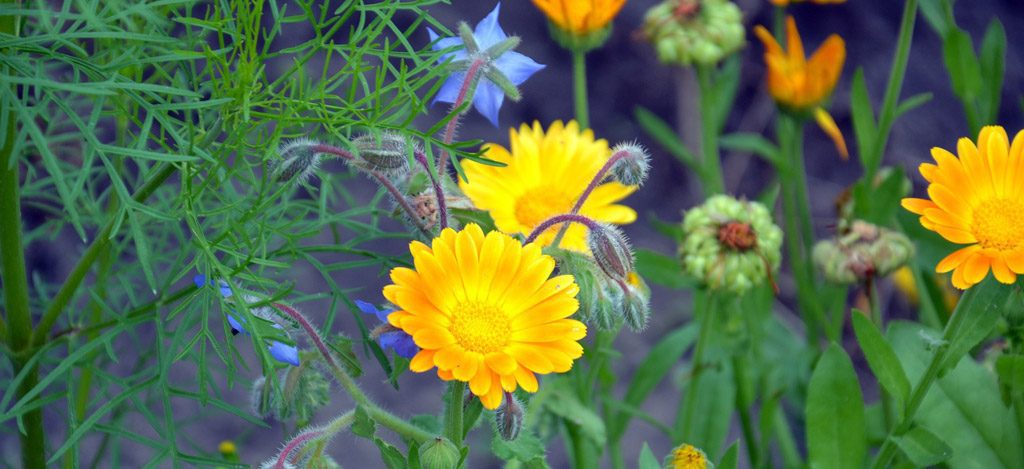 Another delightful way to be in the garden with your children is to sow seeds of peas or beans and watch them grow.
Save your egg cartons and fill with a little potting mix.
Push the seeds in and watch them come up.
When they are over 10cm tall, break the egg carton up and plant each one in the ground (cardboard and all) or into a bigger container.
Watch them grow!
All flowers and pods are edible in these plants.
Happy gardening!
---
Founder of Grow Inspired, Claire Mummery is one of New Zealand's foremost pioneers in sustainable living, nutrient-rich food production and large-scale organic garden development. As a single mum who raised a beautiful daughter, now 20, Claire has always loved sharing her passion and knowledge with others – especially in teaching children from kindergarten up how to grow their own food, and sparking within them a passion of their own. You can find Claire on her website www.growinspired.co.nz, on Instagram @grow.inspired, and on Facebook growinspiredwithclairemummery.