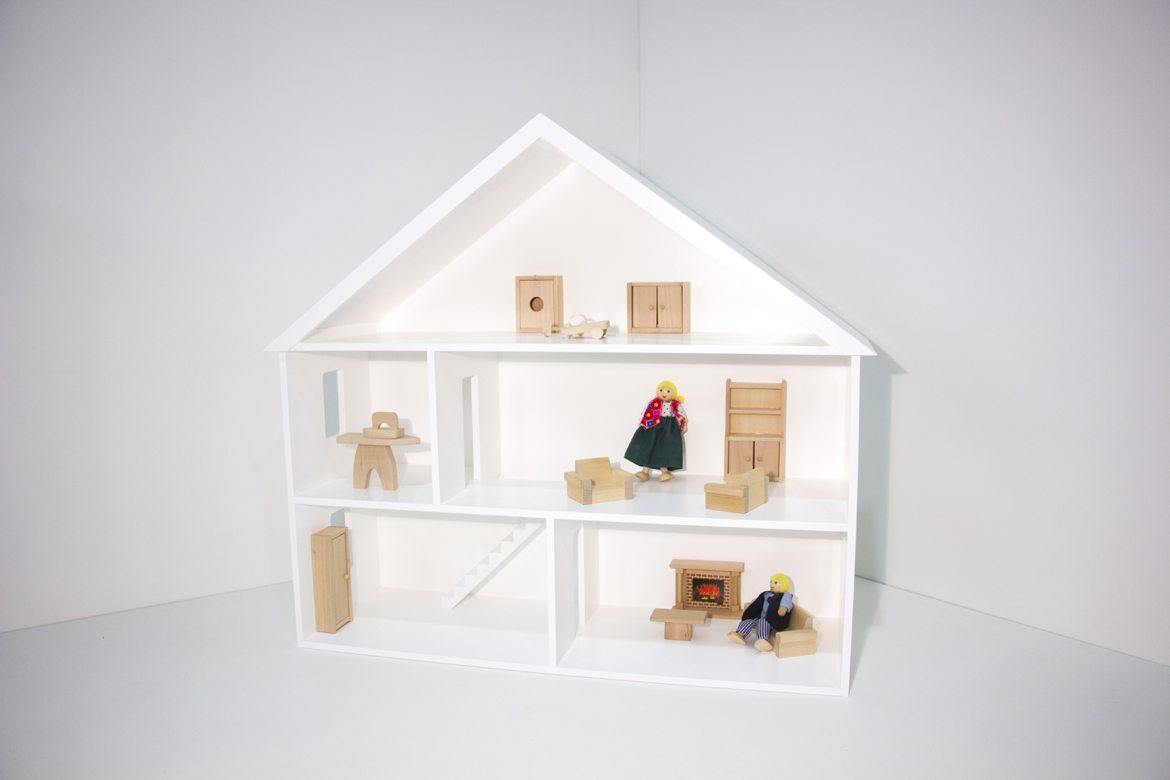 Many of us will also remember spending countless hours playing with dollhouses, lost in creative play. The dollhouses from Kilmarnock Toys are intentionally simplistic, so as not to interfere too much with the imaginative play, but it also means you can decorate it how you like. There are two options – painted white or unpainted, so you can keep it minimal or paint it in bright colours of your choice.
All of these wooden toys from Kilmarnock Toys will be long-lasting and durable from robust, natural materials that are locally sourced. They can be passed down the generations or from sibling to sibling. They are designed with creative and imaginative play in mind, so your child can explore these realms without any unnecessary distractions. You can see their full range of toys and products HERE.
Kilmarnock Toys are made with a bit of old fashioned magic in Christchurch, NZ, by a team of people with intellectual disabilities. Kilmarnock Toys noticed that people with disabilities are traditionally marginalised and not valued in our society, and they wanted to do something about that. Their Toy Shop was set up in order to teach their valued employees' new skills at the same time as providing children with beautiful handmade toys that nurture their imaginations. Read more HERE.
If you are keen to give your child a beautiful wooden toy this Christmas, and feel good about supporting a team of valued employees in the process, head to the Kilmarnock Toys website.
---
Hannah Schenker is a freelance writer, editor and regular contributor to The Natural Parent Magazine. She lives with a touch of magic in Golden Bay, New Zealand.