By Hannah Schenker
There is something so nice about wooden toys. They are timeless, not subject to the same faddishness as the latest plastic gadget. They are long-lasting and hardwearing. They encourage imagination – there are no bright colours or flashing lights or single uses for the object. Wooden toys are tactile, stimulating the fine motor skill development with the different shapes and weights. Wooden toys are safe, lacking tiny bits that break off or toxic plastics and paints. Wooden toys are quiet and connected to the natural world. Here are four wonderful wooden Christmas gift ideas for your little ones, from Kilmarnock Toys.
Do you remember playing for hours with wooden blocks when you were little? Tipping over the basket and hearing the satisfying clunks and crashes as they tumbled onto the living room floor, where you went on to create imaginary worlds? Me too! Wooden blocks were an endless source of fun and creative play for me and my sister. Playing with blocks could be done on your own or in collaboration. Because of their durability, a set of blocks could last through generations. You could even pair a set of blocks with one of these handy block trolleys so your wee one can cart them around.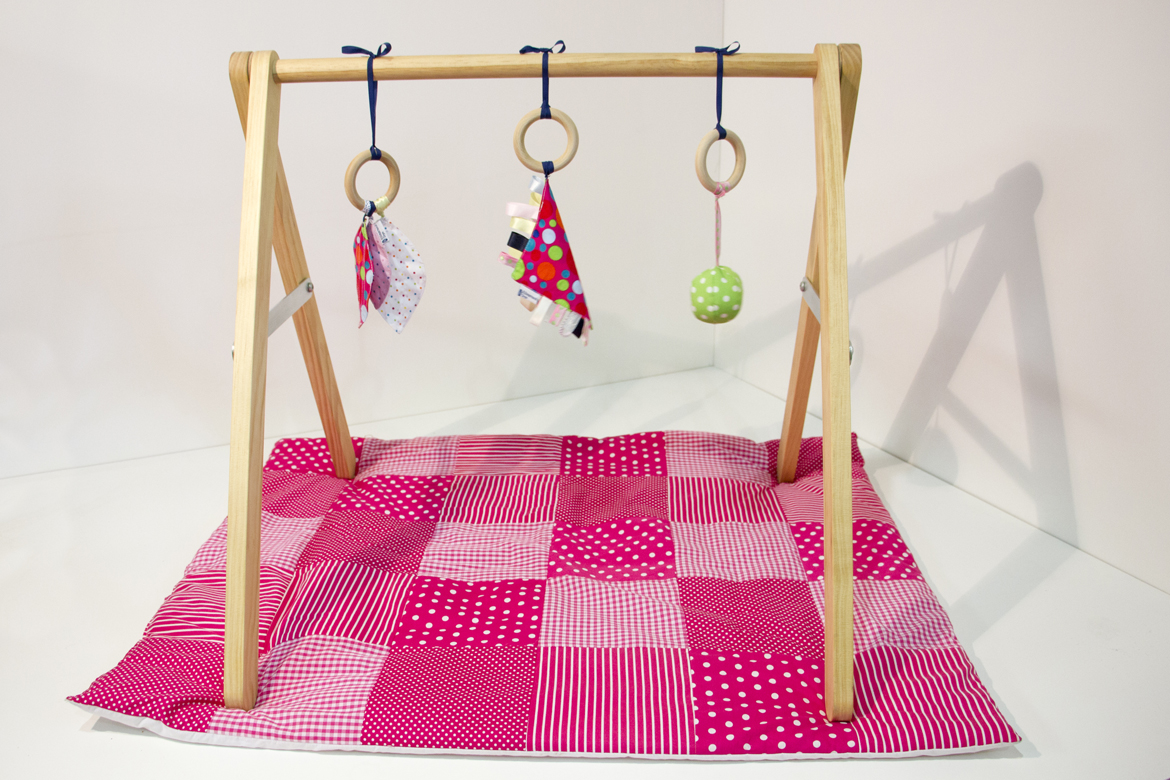 Is your child too young for a set of blocks? This beautiful wooden Baby Gym is perfect for lying your baby beneath, strung with colourful hanging handmade accessories for them to look at, reach for, touch. This will help them develop their gross motor skills, cognitive abilities, reflexes and stimulate their sensory faculties. It's sturdy and can be folded away into storage when not being used.
See next page for the Kilmarnock Toys Doll House…