CaliWoods exists because they believe there is a better way to do things. For founder Shay Lawrence, she was inspired by her own nature-filled childhood, always being thrown into the beautiful environments on offer around New Zealand, which nurtured a love and appreciation for all things nature. She created CaliWoods to help make a sustainable life easier for everyone with amazing eco products, fresh ideas and motivating information. Their baby line, CaliBaby, was a natural extension of this, with beautiful, well-designed, low-waste and low-tox products to help you through the newborn period. Here Shay talks to The Natural Parent Magazine about the passion behind her business, how she balances work and family time, and her hopes and dreams for the future.
The passion: What inspired you to set up your business?
CaliBaby was founded with the passion to provide beautiful, well-designed tools that also tick the low-waste and low-tox boxes for the newborn period. It was a natural extension of CaliWoods as we went through this experience ourselves with our little boy. I noticed things that were missing in the market, like reusable wet wipes and the things we needed to do elimination communication, that I wish I had easy access to.
The launch: How did you start out in the beginning?
The very beginning for me was nearly seven years ago under a 3m x 3m gazebo every weekend at the markets. It is so interesting to reflect on this because reusable products at that stage hadn't really taken off and I had no idea how to run a business! Learning on the job and investing in mentoring was a major influence on our success. When my little boy Jasper came along in 2021, it was a natural extension to add a baby line and the products I found essential to our parenting journey. Some of the prototypes were literally made up on my mum's sewing machine and tested out the day after giving birth! It was a relatively long development time to bring everything to market. With baby products, you really need to be detail orientated – everything needs to be perfect! We finally got there and launched CaliBaby officially just before Jasper turned one.
The innovation: What was the biggest breakthrough for you with your business?
Our goal is to make this special time easier and more sustainable by diverting waste from landfill and promoting a healthier environment for both families and the planet. When we got to a stage where I could step back and see the finished products working well and available to families through the online store or our retailers, I felt like it was an accomplishment and the biggest breakthrough being a new mum and business owner.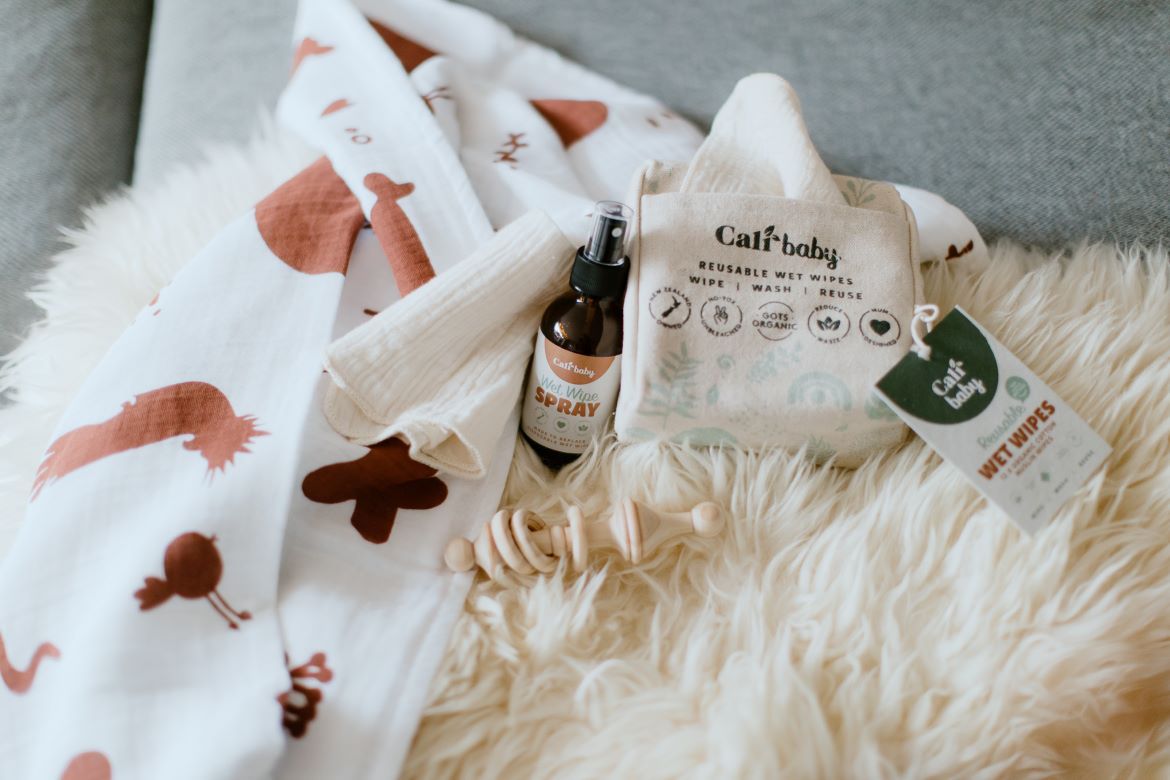 Yin and Yang: How do you balance work and family?
This one is no joke at times! Sometimes I curse modern feminism where women are expected 'to do it all'. The maternal instinct is strong and sometimes I just want to be at home with my baby! On the flip side, I love my business and really enjoy the stimulation and nurturing that driven side of my personality. The balance lies in flexible hours/location, having good family support in that first year, and adopting a progress over absolute perfection mindset. I'm 100% a better business owner since I've become a mother.
See next page for more…