Healthy living was always important to Kellie Montgomery and, with two young children, she gained her advanced diploma in nutritional medicine. From here she was inspired to help others improve their health, with a particular interest in optimising children's health and development, and all aspects of women's health. Here she talks about starting up Kellie Montgomery Nutrition, the balance of work and family life, and the challenges she has overcome along the way.
The passion: What inspired you to set up your business? 
It's a great question. I think I've often been so focused on losing myself in the how steps, that it's easy to forget the why! I was raised by two naturopath parents, so healthy living was always second nature to me. (I mean, apart from when I first moved out of home and just ate half a loaf of fluffy white supermarket bread with butter every night!). When my daughter was born in 2009, I became more and more interested in nutrition, and while I was on maternity leave I thought about studying – but the course I was considering would take me four years to complete and wasn't that just a whole lifetime away?! By the time my son was born, I thought about studying again, and I realised that if I had started the first time, I would have already graduated. At that same time, my daughter was going through some really trying behavioural issues, which a nutritionist was able to dramatically improve with a few simple measures. My daughters behaviour was affecting our entire family, so when it improved, it had a hugely positive effect on not just her, but on all of us. So, feeling inspired, and with an eight-month-old baby and a four-year-old, I enrolled. From the get-go, I knew I would go into clinical practice, and as soon as I graduated, I looked around for a clinic space to rent. I kept the faith that I would slowly build up a practice – there was never really an alternative that it wouldn't work.
My inspiration on a day-to-day level comes from the impact I can have in helping people improve their health, and how rewarding that is for me. The greatest part of the human experience is to find meaning through connection, and connecting with my clients and working with them so they can live a more enjoyable and healthy life is truly a wonderful thing to be a part of.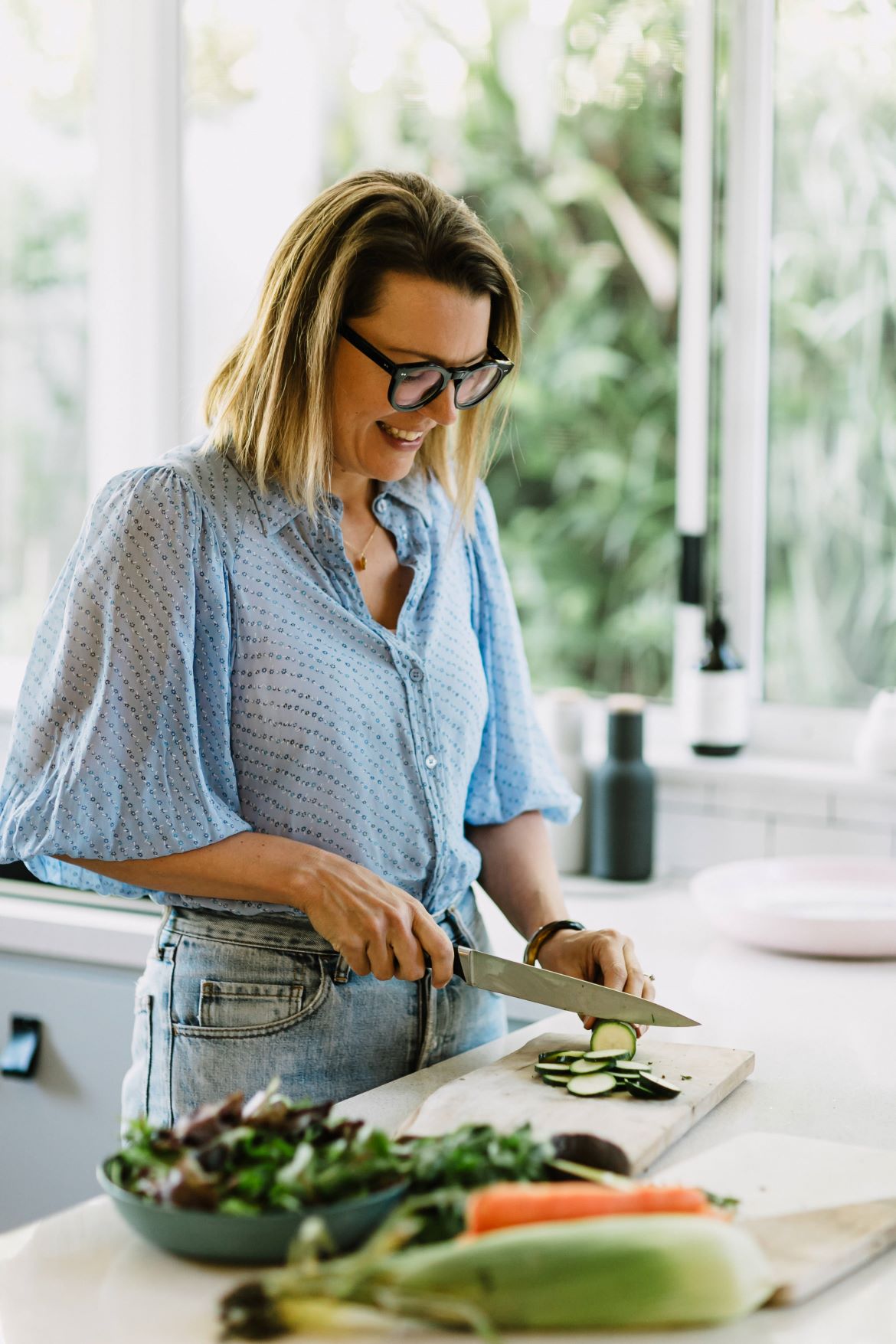 The launch: How did you start out in the beginning?  
After I graduated in 2018, I started out very small – I rented a clinic space just one day a week and, quite often, I just had friends – or sometimes no one at all! – coming in for consultations. I kept working part-time in my previous job simply so I could pay the business bills and to save money on the outgoings, I did everything for the business that I possibly could myself. I was clinical nutritionist, website designer, business accountant, head of marketing, food stylist, photographer – you name it! I still do most of it myself, perhaps because I like to have control over it, but I have realised the areas I am the most challenged in, and outsource when I can now.
The innovation: What was the biggest breakthrough for you with your business?  
The biggest breakthrough was learning to trust my own authentic voice in a very saturated market. There are so many nutritionists out there already, some with an absolutely huge social media following! It's all too easy to let the fear that you have nothing unique to offer override your desire to put yourself out there. I read a quote a few months before I launched my business that said, "lean into uncomfortable" – it resonated with me so much at the time, and it's an idea I keep coming back to, even now. Putting myself out there has never been easy; it is an uncomfortable place for me to stand in. But to succeed – both in business, and in life, we need to believe that there is always space for authentic voices, and that people will connect with your authenticity.
See next page for more…