The idea for Unrefined Cakery developed from founder Shayna Lawton's philosophy that everyone, no matter their dietary preferences and requirements, should be able to enjoy cake and other delicious baked goods. A caker extraordinaire, she has been a baker and cake decorator for over ten years and throughout that time, found herself increasingly drawn to those that had allergies or dietary preferences that would oftentimes prevent them from enjoying one of life's greatest gifts – cake! Bound by her philosophy, she worked hard to create yummy and stunning cakes that fit her clients' dietary needs. She remembers thinking that diet-friendly baking needed to be easier and healthier, so, encouraged by her husband Steven, over the next few months she spent hours in the kitchen experimenting with different ingredients (baking is a science!) until she was happy with the outcome – both health-wise and taste-wise.
Having avoided refined ingredients – specifically refined sugar – herself for a number of years now, she knows the positive difference that being conscious of what you eat can make – but it doesn't have to be difficult! She is dedicated to providing easy-to-make and delectable baking mixes that have the added benefit of being healthier for you than standard baking mixes, with no highly refined ingredients! All of Unrefined Cakery's baking mixes contain functional foods: foods that have a potentially positive effect on health beyond basic nutrition.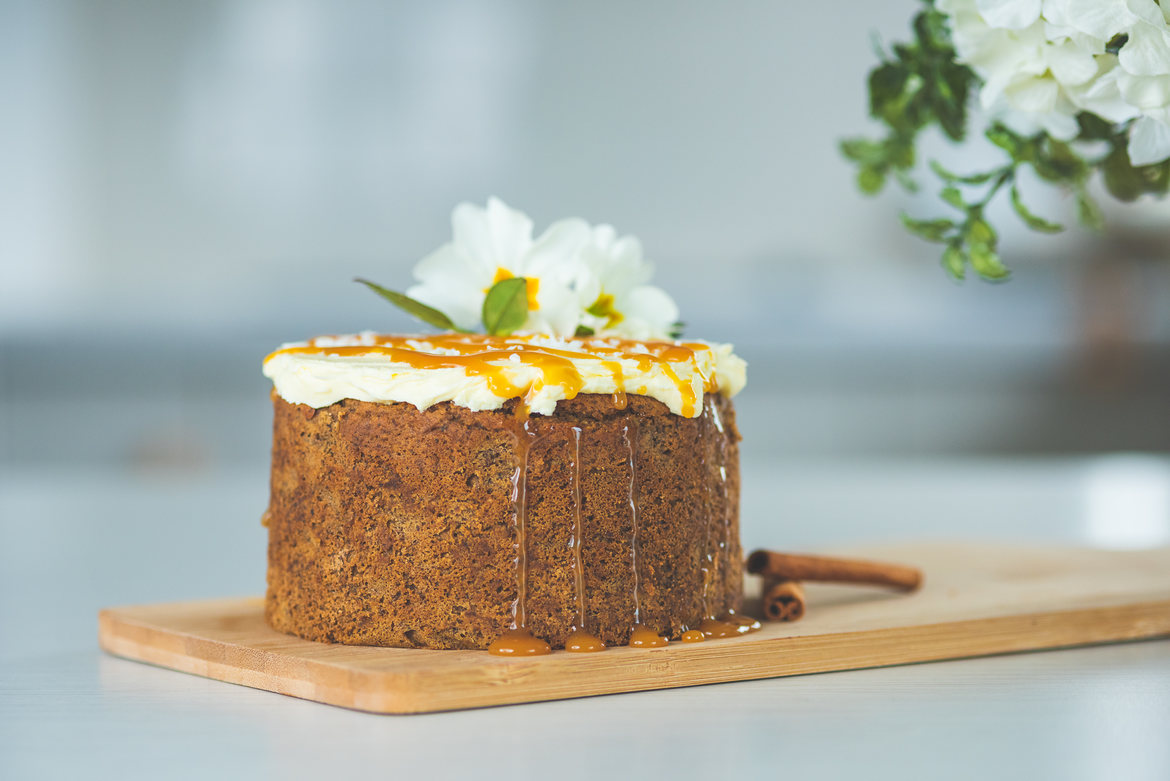 Functional Foods
The relationship between our health and the food we eat has long been one of interest for scientists, health practitioners, and the general public. It is generally accepted that the food we put in our bodies has an effect on our health in either a positive or a negative way, with healthy food providing at least some of the nutrients our bodies need to function in an efficient manner. 'Functional foods' is the term given to healthy foods that have a further potential positive effect on health in addition to their basic nutritional properties (we've all heard the term "Food is medicine!"). For example, hemp, one of the functional ingredients in the Spiced Hemp cake mix, is a recently legalised and very popular new functional food which may protect against neurological conditions and boost heart health, improve skin conditions, and help improve symptoms of PMS and menopause. All this in conjunction with its (no-so-basic) nutritional properties! Wow!
Instead of just removing common allergens like gluten and nuts and replacing them with nutritionally devoid flours, Unrefined Cakery has focused on including several functional ingredients that are beneficial for the body and have a potentially positive impact on your health, so that you can enjoy your guilty pleasure treats guilt-free!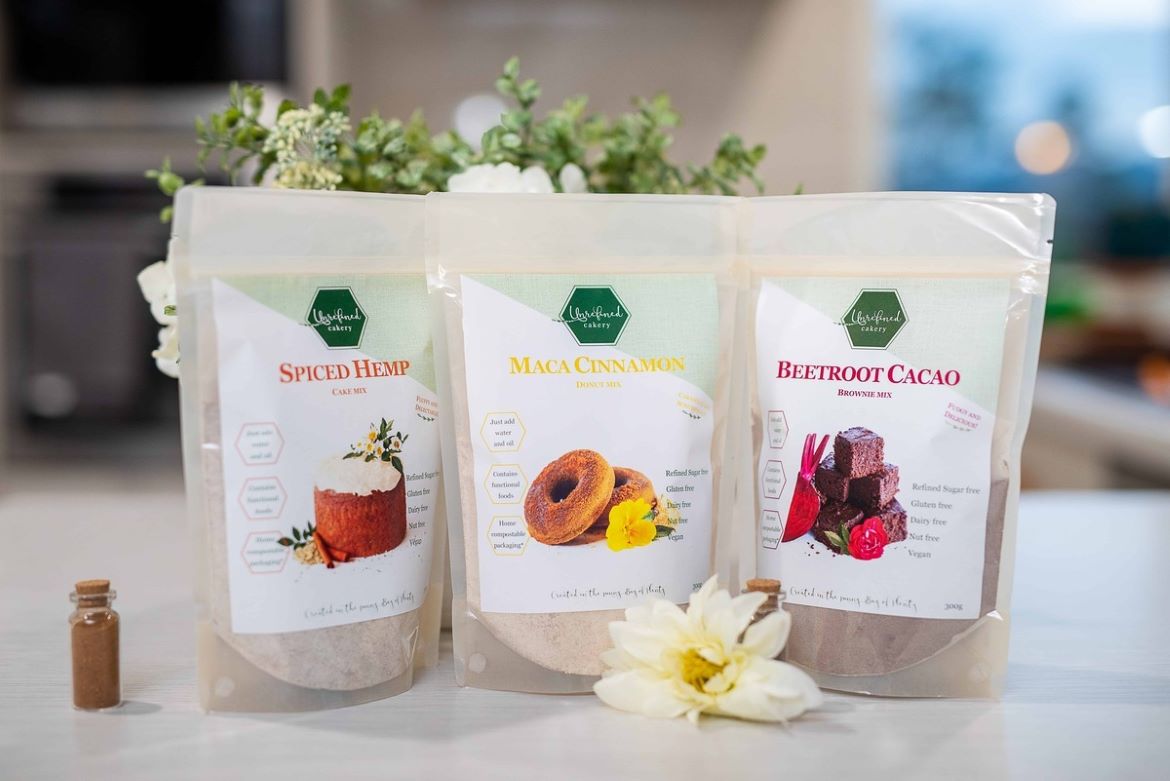 Unrefined Cakery Values
At Unrefined Cakery, they acknowledge that a business is not just about making money (although having income is an important aspect, obviously) – it's also about using their platform and the potential reach to make a difference where they can.
As individuals, Shayna and Steven have several values that they live by, and these are values that they integrate into their business. Alongside integrity, empathy, honesty and respect, they are also committed to making a difference in the following areas:
Sustainability
They believe strongly that we have a responsibility as guardians and inhabitants of earth to care for what has been given to us. This means reducing waste that will inevitably end up in landfill and oceans, and finding ways in which to create a 'circular' system of recycling, reusing or composting. To that end, they have chosen to use compostable packaging for Unrefined Cakery's products, meaning it will break down in a compost bin (or buried in the garden!) and won't clog up landfills. The pouches have a resealable zip and can be used as storage bags, and if you are unable to compost or reuse them, you can return them to Unrefined Cakery to do so.
Check out their guide to setting up your own compost system here.
See next page for more…