By Hannah Schenker
Funny, playful and sweet are all descriptions that would characterise this charming collection of photographs by Andy Seliverstoff from St. Petersburg in Russia, called Little Kids and their Big Dogs (see the full collection here).
Seliverstoff's passion is photographing dogs and in particular, Great Danes. For this project though, he included the small children that love these enormous pets. Such dogs as St. Bernard's, Leonbergers, Newfoundlands and Irish Wolfhounds, plus a few rarer breeds. The contrast in size is fascinating and their bond makes you all warm and fuzzy inside. You won't find any lapdogs here.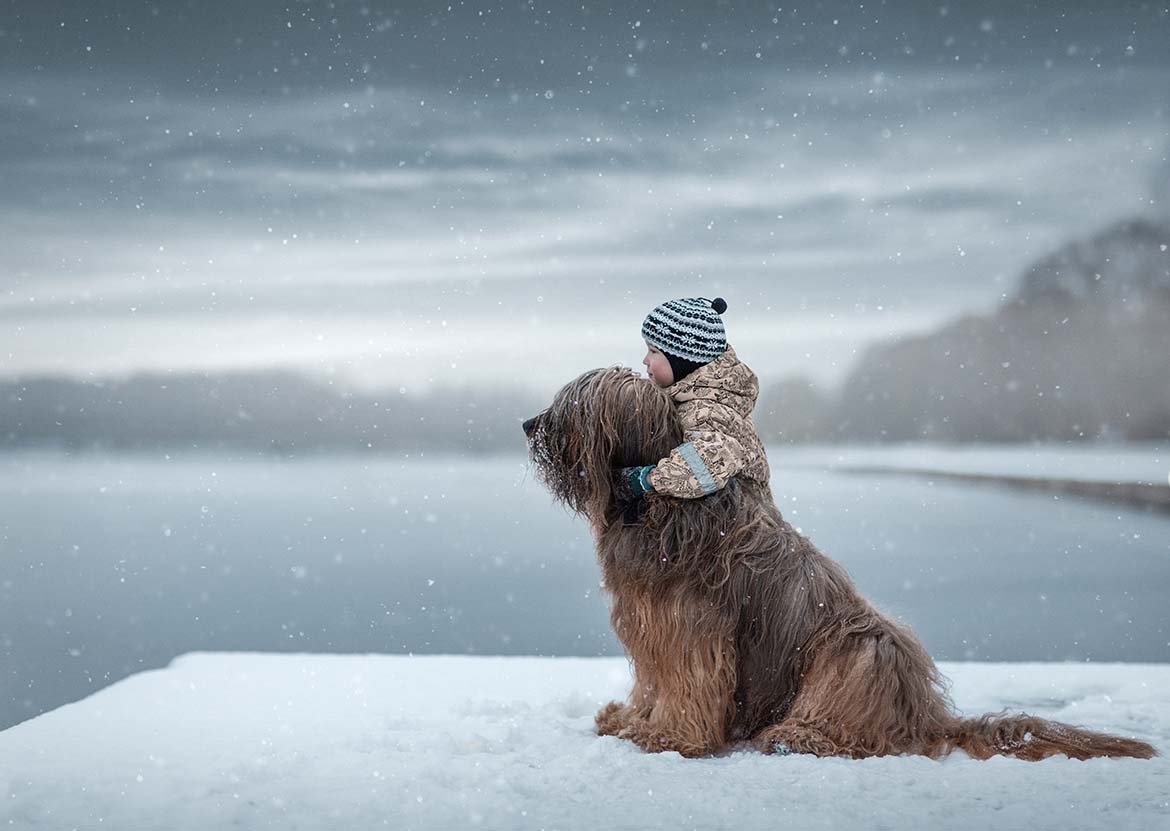 "I always take plenty of time with the dog who's in front of my camera so I get to know the personality of my dog model the best I can," he says on his website. "The personality and the character is unique for every individual dog. The human aspects we often recognize in our dogs are, among other things, what makes us feel so close to them. And it is this aspect I try to express in my photography."
Set in the outdoors, the photos draw on the changing seasons and many feature lots of energetic activity – for what better companion for a buzzy little child than a dog who can keep up? But in a few particularly lovely shots, you'll see these tiny tots cuddling up to their gentle giant companions. Whatever the scene, you'll be touched by the clear connection evident in these human-canine relationships.
Seliverstoff has collated his collection into a book which is available here, a lovely addition to your coffee table, especially if you have any little ones around who love dogs as much as we do. You can also find him on Instagram.