By The Little Mulberry Project
These adorable little Christmas decorations will have you listening for sleigh bells as you create your own little winter wonderland.
Whilst we can only dream of a white Christmas in Aotearoa, we still harbour a fondness for the magic of snow during the festive season. Encouraging little ones to appreciate the beauty of nature and the magic of the seasons gives them an appreciation of our dynamic environment and greater sense of the world around them (Santa and Rudolph live at the top of the world and it is covered in snow at this time of year!).
For Miss 3, with her enduring love for all things "Frozen", these sparkling snowflakes and icicles were a delight to create. This is great activity for pre-schoolers to work on their fine motor skills and older children to practice their math skills with counting and pattern making. It also the perfect opportunity to have a Christmas carol singalong!
MATERIALS
Pipecleaners
Clear and coloured beads
Bells
CREATIVE PROCESS
To make the snowflake shapes – take 2 pipecleaners and cut in half. Twist together 3 half pipecleaners into a 6 pointed snowflake shape.
To make icicle shapes – twist bell on to the bottom of a pipecleaner.
Let little hands thread beads and bells.
When the icicle shape has been covered in beads and bells gently wrap around a pen to give it a delicate curl and twist top into loop to hang.
When the snowflake shape has been covered with beads and bells leave a ½ inch at end of each snowflake spoke. Take pipecleaner and cut into 4ths then twist on to the end of each snowflake spokes as trimming.
Add some ribbons and deck those Christmas halls!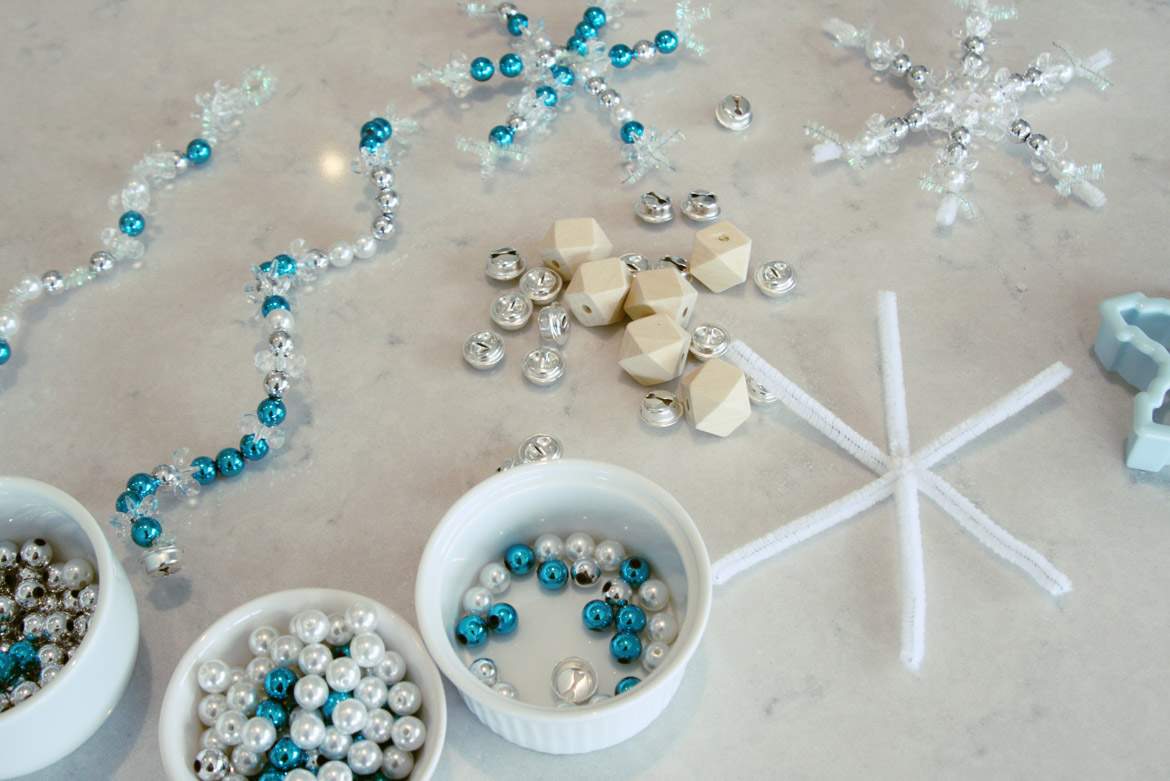 ---
The Little Mulberry Project is a virtual scrapbook created by a stay-at-home mum of two adorable girls full of their creative crafty projects, adventures and explorations. For more creative inspiration check out their Website or follow them on Instagram.