By Natalie Iogha
Beautifully soft handmade garments are what I treasure most about the presents we received when our son Victor was born, nearly two years ago now. The little singlet and hat, booties, cardigan and blanket were all so welcomed, and they got me thinking!
Knitting was making a come-back, and I was good at it – I had been making something with my hands since I was five years old, studied at the Royal School of Needlework at Hampton Court Palace and have a visual art degree. But many of my friends had never knitted, so I saw an opportunity to assist and inspire them, while at the same time building a sustainable business and charity offering.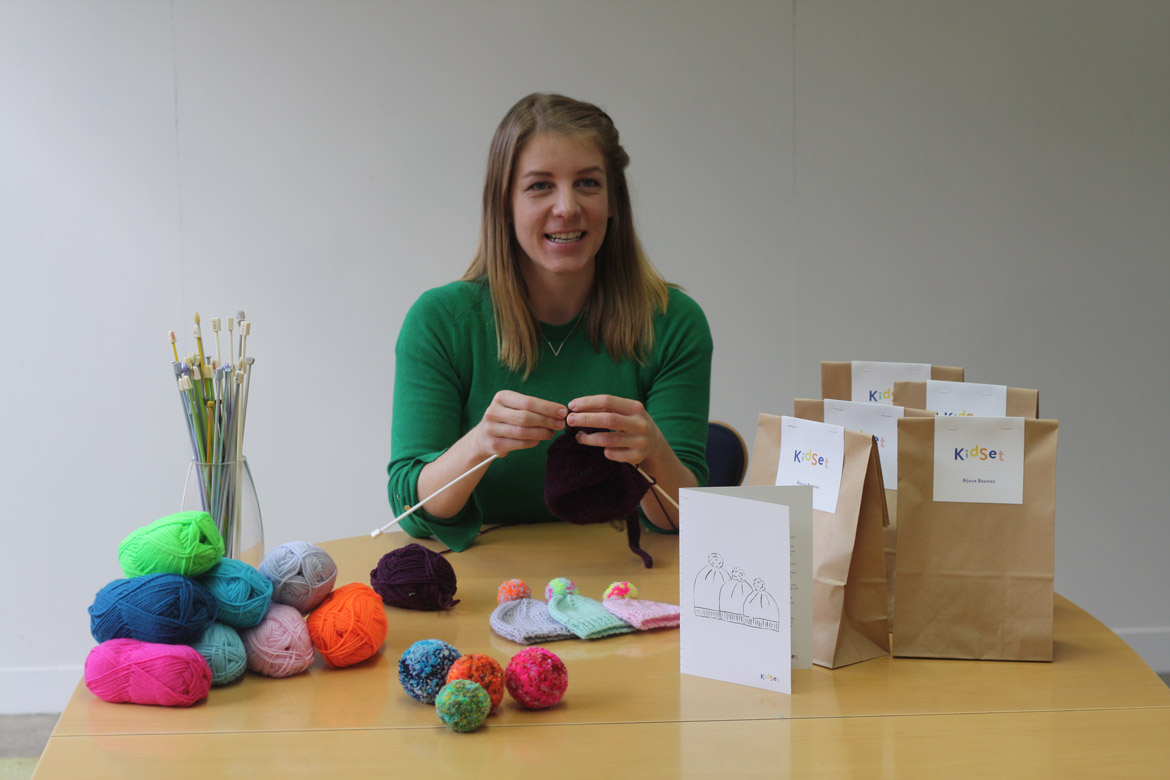 Introducing, KidSet. My second baby that arrived ever so quickly after the first! KidSet is a collection of designer craft kits that contain everything you need to make beautiful, natural handmade gifts for your baby – or someone else's.
Each KidSet kit is made with love and aims to get even the most novice knitter up and running fast… and having a ball while doing it.
The handmade kits hold all the tools you need to get started. And also offers the chance to get involved with knitting for a cause. A percentage of the proceeds from every Bijoux Beanie Kit and Bijoux Singlet Kit is donated to the Well Foundation NZ, for the Special Care Baby Unit (SCBU) at North Shore Hospital (via the Premmie Knitting Club). What's more, your hand-made beanies and singlets can also be gifted back to the charity, to pass on to the babies in care.
See next page for more…