By The Little Mulberry Project
The start of spring has provided a wonderful opportunity to explore the seasonal changes in colours, shapes and textures. Watching the blossoms arrive has been a particular favourite for my little ones – the delicate bursts of colour from the rough "boring" branches.
Enabling little ones to experience, investigate and get creative with our natural environment has wonderful benefits for their physical and emotional health. It also helps to foster a life-long appreciation and connectedness with our natural world.
We decided to create our own blossoming branches with some assemblage art (3D collage). We collected branches and explored different ways to attach colours like blossoms – painting some branches and wrapping others in wool, beads and painted pasta. Threading is a wonderful fine motor skill so we carried on threading the leftover beads and pasta into fun necklaces.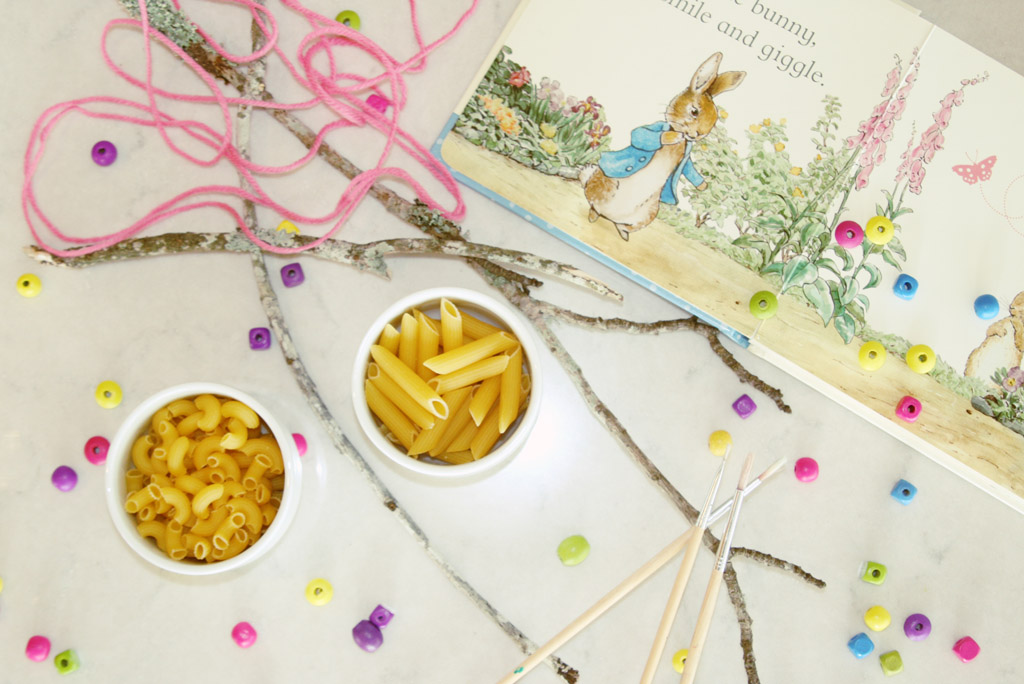 MATERIALS
Branches, twigs and pinecones
Pasta
Beads or other colourful loose parts
Coloured Wool
String (or craft wire)
Paint
CREATIVE PROCESS
Take a nice spring walk to find some branches, twigs and pinecones.
Let little hands paint different pasta shapes and set aside to dry.
Paint or decorate branches, twigs and pinecones by wrapping in coloured wool.
Thread dried painted pasta, beads and any other loose parts on to string or extra wool (craft wire for bigger little ones would add some extra structure to the collage).
Start assembling the blossom branch by wrapping the threaded pasta and beads around the decorated branches.
Place on the table as a lovely spring centrepiece!
---
The Little Mulberry Project is a virtual scrapbook created by a stay-at-home mum of two adorable girls full of their creative crafty projects, adventures and explorations. For more creative inspiration check out their Website or follow them on Instagram.