By Brooke Davis
Our friends at Your Wild Books have kindly shared this wonderful nature inspired activity with us from their book Your Wild Imagination.
Making story stones is a wonderful way to encourage mindful play and build fine motor skills. We love it because you only need two items and it keeps the kids entertained for hours! It can be done inside or outside and is suitable for kids of all ages.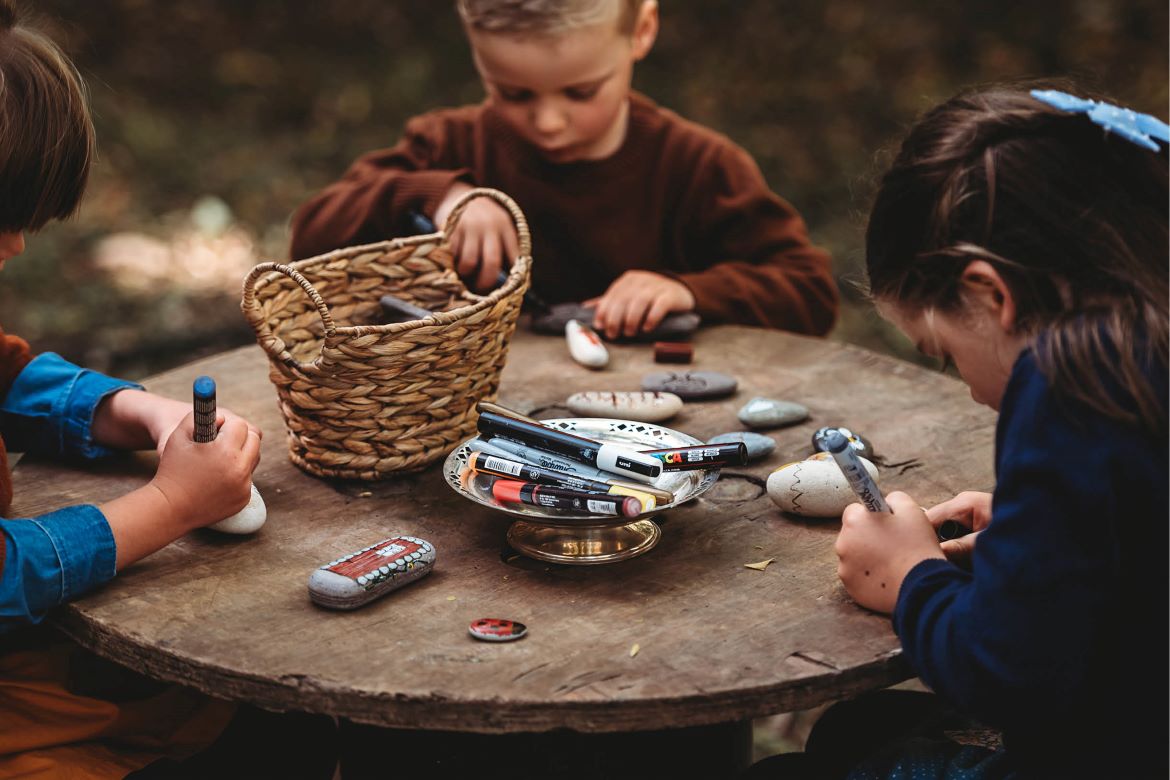 THINGS TO GATHER
Rocks
Paint pens and/or permanent textas
HOW TO CREATE STORY STONES
Collect smooth rocks of different sizes, shapes and colours. You might need to wash and dry them before drawing on them if they are a little dirty.
Draw on the rocks using paint pens or permanent textas. Paint pens work best because they provide thicker colour coverage. Be careful not to get the ink on your clothes, or wear old clothes or a smock.
See next page for more…