Kylie Brown is passionate about leaving a better world for our children. She launched EcoPeach to provide parents with beautiful, economical products that don't compromise on quality. She encourages parents to make the switch from disposable to cloth nappies, helping to reduce landfill and saving money at the same time. Making the switch is easier than you might think, with no need for pins or soaking! EcoPeach nappies are easy to fit and come with a handy wash guide. Kylie is committed to providing beautiful, quality products that support others on their parenting journey.
The passion: What inspired you to set up your business? 
EcoPeach was born firstly because during my maternity leave, I decided that rather than return to work, I wanted to create a job that would allow me to spend more time at home with my son. I thought an e-commerce store would be ideal. I've since realised that starting a business is so much more than an idea. It takes a great deal of time and you really have to believe in what you are doing. I'm now back at work part time and letting the business grow organically. Maybe one day I'll be able to retire, but for now it's about sharing cloth with as many people as I can. For me, it's a labour of love and an expression of passion. I refuse to compromise on the aspects of my product that I feel are important and so I'm making sure I stay true to creating a quality product and a brand that actually helps mums and brings them together.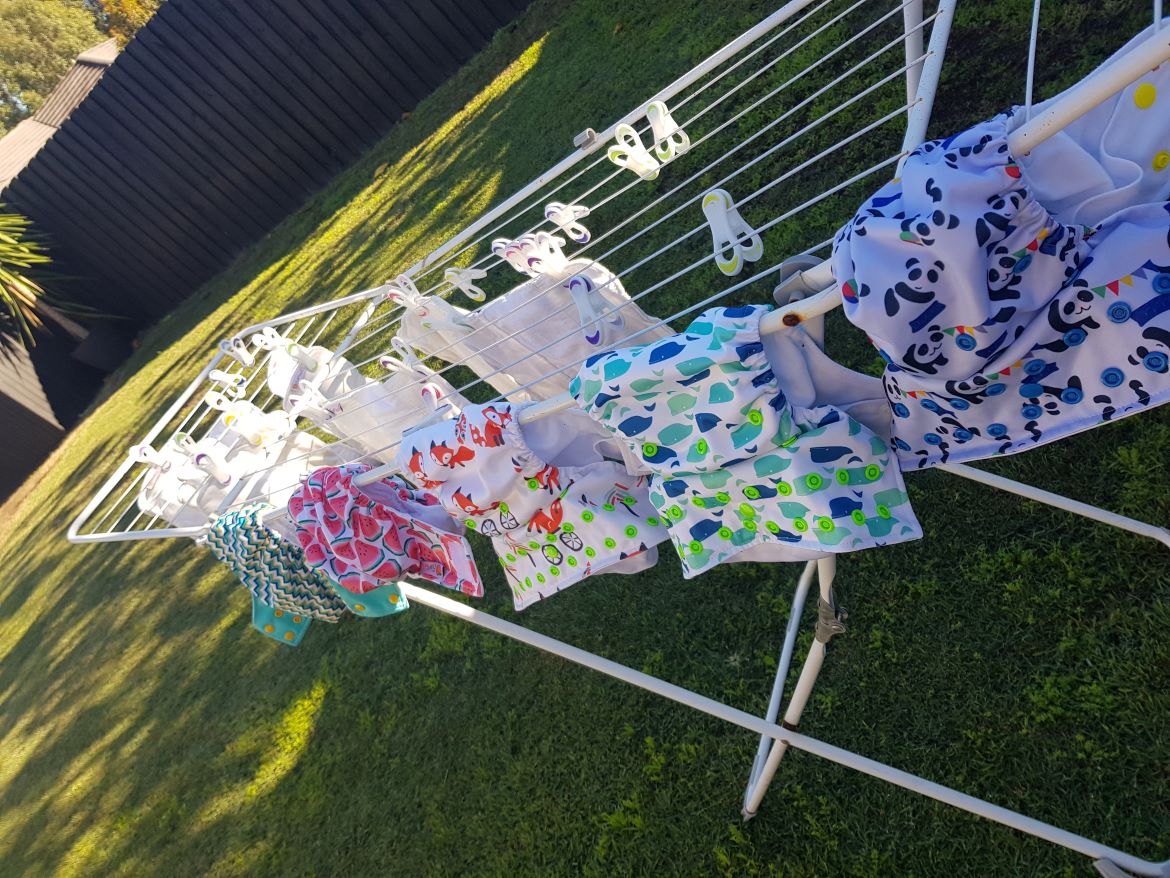 The launch: How did you start out in the beginning?  
As a cloth nappy mum, I couldn't understand why so many parents used disposable nappies – then I realised that it's because they don't know about how much cloth has changed from the terry towels soaking in Napisan and the giant safety pins of our generation. I decided I needed to help spread the message and my husband gave me the confidence to just get in there and make my own product.
Since I can't sew a hem, I knew making my own wasn't for me. I got in touch with cloth nappy suppliers so that I could begin sourcing my perfect nappy: the one with the features I believed would make cloth as easy as possible. I quickly realised that there are huge differences in overseas suppliers in terms of ethics and quality. EcoPeach as a brand represents affordable quality and as such, it took a bit of sifting to get the products I wanted that would represent my brand accurately. I also involved a sourcing company to help manage the language barrier and ensure that I was getting what I wanted ethically and reliably.
The innovation: What was the biggest breakthrough for you with your business?  
I realised that in business you don't have to know everything but you have to have the guts to get in and give it a go. It's easy to spend hours a day or millions of dollars launching a business but passion and quality can get you a long way, especially in the beginning. I had a great team of brand ambassadors who really got behind the product and helped spread the word. 
See next page for more…