Newborn photography – you've seen the super gorgeous photos of babies just days after they're born wrapped in a cocoon and utterly perfect, so tiny it is almost hard to believe. Stacey Lake Photography is one such photographer, providing families in Wellington, New Zealand, with timeless heirloom products that will be a beautiful legacy for your family. We spoke to her to find out a bit more about her newborn sessions.
When it comes to entrusting your baby with a newborn photographer, you want to choose someone with experience. Stacey Lake Photography has over 5 years' experience as a newborn photographer, and will ensure the best possible care and safety of you and your new baby during your session.
When to book
Stacey says it's best to get in touch as early as possible to book your session. You will provide her with your estimated due date, she will then make a tentative booking for you and when you arrive home from hospital with your brand new baby you can contact her to arrange a suitable time and day for your session.
How old should baby be?
The optimum time frame for newborn sessions in a studio setting is within the first 5-10 days of arrival. Baby is at their most restful, and they also still have that divine freshness. After two weeks or so, babies are a little harder to settle and things like colic and baby acne can start to flare up. Above all, these are magical moments and there are tiny details that can often be forgotten in the haze of becoming a new parent.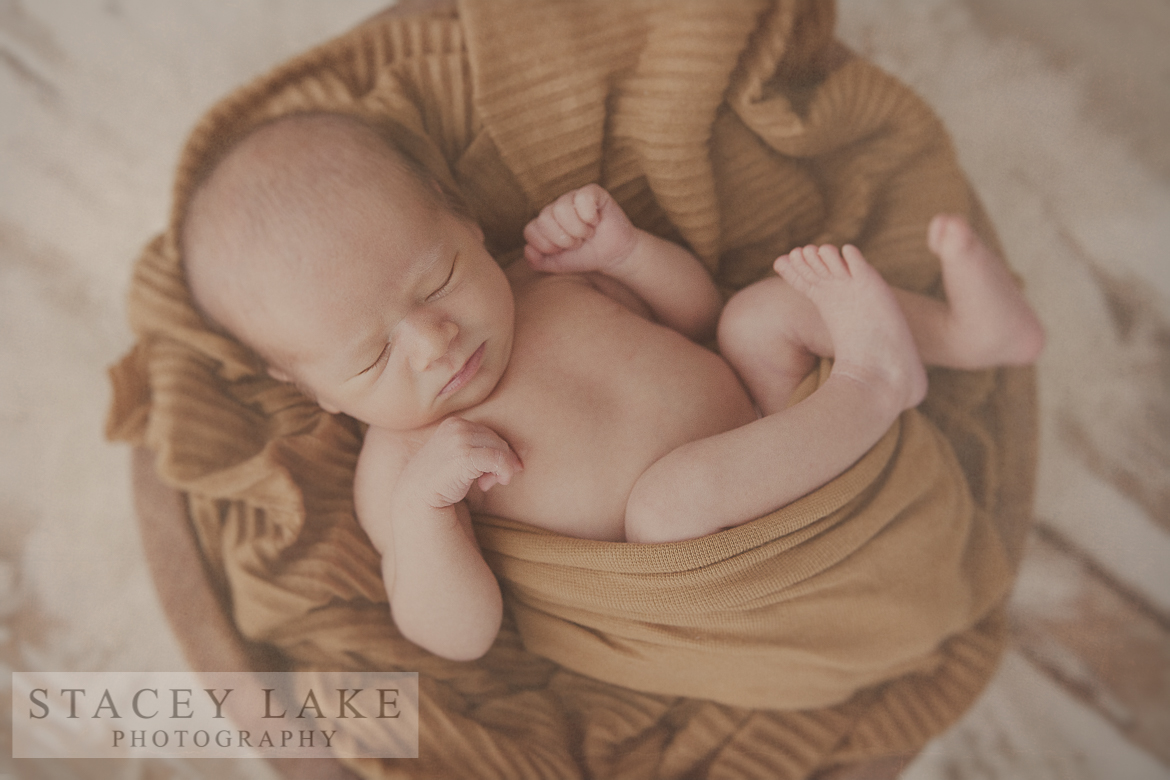 What to expect
Stacey Lake Photography's newborn sessions are in the most relaxed and calm environment, as it's also about providing you with an opportunity to enjoy this time with your new arrival. Her studio will be cosy and warm, and you'll be able to sit back and relax while watching her photograph your tiny baby. All family members are included in the sessions, and she highly encourages parents and siblings to have their photos taken too. It's such an amazing and important time – you will be looking back on these photographs for decades to come.
See next page for more beautiful photos…