The Balanced Mama Project is a supportive community of women, brought together by mums Emily Parks and Katie Swift. Using their combined Nutrition, Pilates and Fascia Movement training and experience, they are passionate advocates for women and ensuring they have access to proper postpartum care. The Balanced Mama Project is committed to helping mothers feel fit, healthy, nourished and empowered.
The passion: What inspired you to set up your business? 
We met in 2017 when we both attended the same Birthcare antenatal classes. We were at opposite ends of the spectrum with Katie 37 weeks on that first evening and Emily only 27 weeks pregnant.
Katie already understood the importance of postnatal wellbeing after 10 years of Pilates teaching in the UK and NZ, and while Emily had an interest in maternal nutrition; it wasn't until we both became first-time mamas that we realised just how much care is lacking for women in the postpartum period.
It was glaringly obvious to us that the system is failing mothers. After giving birth, the focus is entirely on your baby and you're left to muddle along, potentially with a number of health issues that are brushed off as being "women's issues" or simply part of becoming a mum.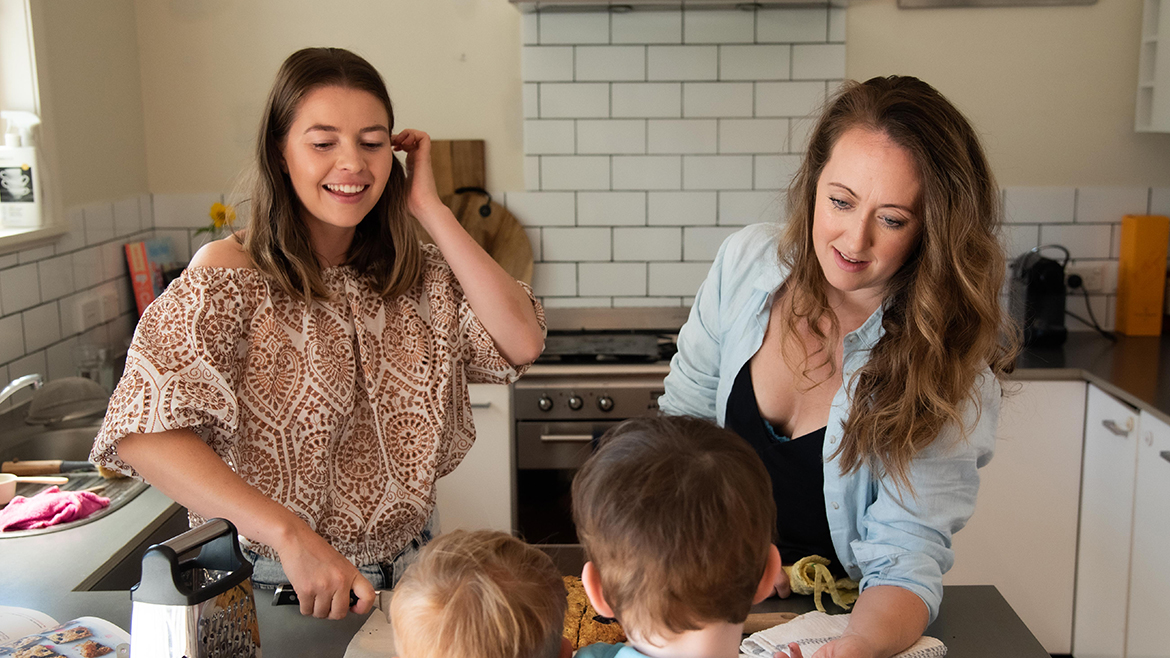 The launch: How did you start out in the beginning?  
We created a website, Instagram and Facebook page in 2018 and slowly set about sharing postnatal nutrition and movement advice, along with snippets of daily motherhood. 
In the beginning, we were working towards producing a 40-page eBook with lots of information about things like getting enough magnesium and why it's important, and postpartum conditions such as iron deficiency. We worked with a videographer friend and fellow mama to produce the original 6 videos that you will find in The Fourth. Katie filmed these while pregnant with Baby Number 2 and covers all the basics of getting back into movement after having a baby – perfect sequences for doing during the first 6 weeks.
However, our product – just like our brand – has evolved from the early days of our project and that 40-page eBook turned into the 12-week online course that we now run.
The innovation: What was the biggest breakthrough for you with your business?  
We were working towards launching this eBook when we realised we weren't completely happy with it! After so much labour had gone into our project already, we were reluctant to change tack, however, after some tough conversations and plenty of research, we decided to scrap the eBook and launch our online course using an existing platform.
This decision required more effort: recipe creation, filming more exercise content, writing blogs etc. but in the end, we were so glad to go with our gut feeling and not settle for launching something we weren't happy with. 
See next page for more…