The Milkeaze journey began when Pranali Patel and her husband's youngest child was born. Tiny and sleepy, she didn't feed well for weeks and breastfeeding was a struggle. Pumping and topping up multiple times a day to help her grow meant a lot of time spent on the couch, affecting their ability to care for their toddler and properly bond with their newborn. They set out to find a way to give her what she needed while still being able to continue with day-to-day activities, developing an accessible solution for Australian and New Zealand mums to pump and store their precious breast milk with ease. As doctors, business owners, but first and foremost parents, they are committed to helping mums navigate their breastfeeding and pumping journey. 
The passion: What inspired you to set up your business?
I think we can all agree that 2020 was a crazy year. Well, while the world was turning upside down, I was busy having my second baby. She was induced a couple of weeks before her due date because she stopped growing, and came out pretty small. I had awful trouble with breastfeeding and getting her to put on weight. Like many other women out there, I was advised by my midwives to pump after every feed and top her up with expressed breast milk. It was exhausting! I also have a 3-year-old son. I was really struggling to give him the time he deserved, or indeed do anything that I wanted to do for myself, when every 2-3 hours I was breastfeeding, pumping, topping up and washing equipment on repeat. I knew there had to be a better and more accessible way for women in Australia and New Zealand to express for their babies. That's where the inspiration for Milkeaze was born.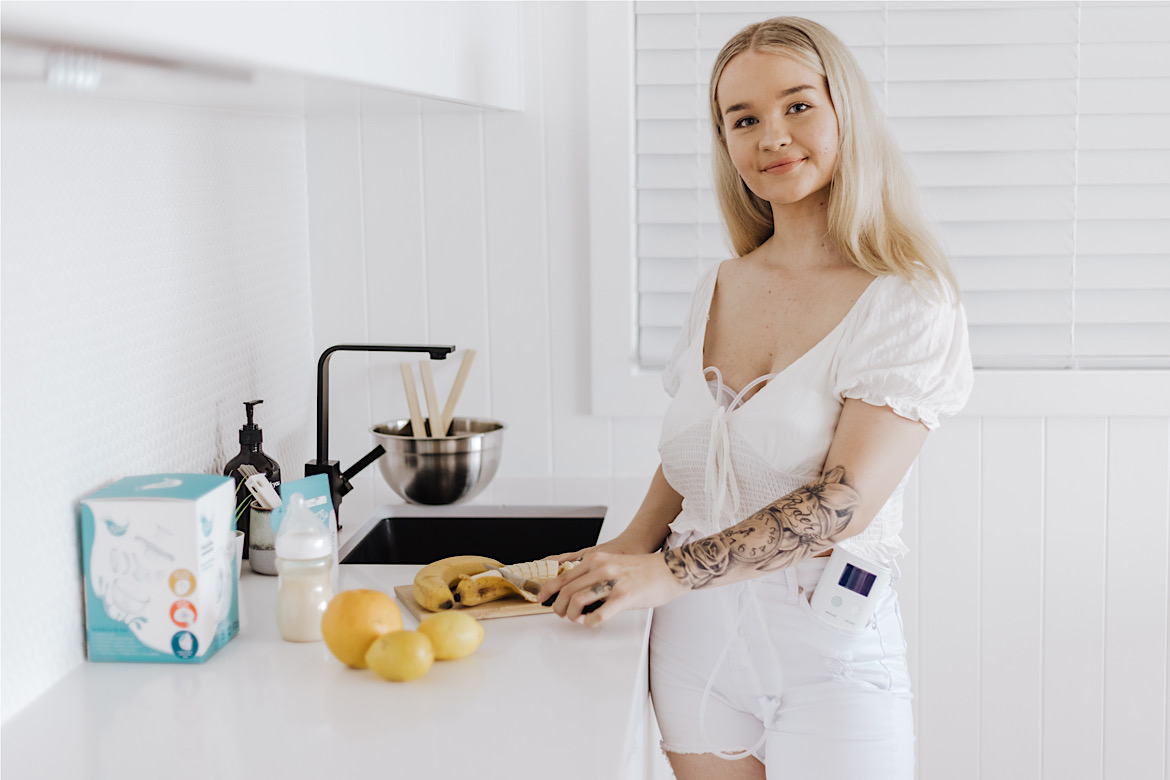 The launch: How did you start out in the beginning?
I started looking for solutions for breastfeeding and pumping women. The other products on the market were not designed for Australasian women, didn't fit our pumps, or were ridiculously expensive. I wanted to develop a solution that was as widely compatible and accessible to as many women as possible. Our ethos has always been to put the needs of new mums at the centre of our work. We wanted to provide a personal feel to our business. I wanted to be there for other women who, though may be from other walks of life, were facing the same difficulties as I currently was. As a part of this, we wanted to include as much as we could in the pack so that women did not need to purchase a lot of expensive extras. Our early work was all about developing multiple size options and adaptors to make this vision real.
The innovation: What was the biggest breakthrough for you with your business?
Developing adaptors that made our cups widely compatible with many different pumps, including the Medela breast pumps, one of the most popular pump brands on the Australasian market, was the moment I knew we had developed something really special and unique. That was our biggest and most exciting technical breakthrough, but my actual favourite breakthrough was one that was much more personal. One morning, in our first week open, a colleague messaged me saying a friend of hers with a new baby was really struggling with feeding and was desperate to get a set of Milkeaze cups. It was a Friday morning and there was no way she was going to be able to get one couriered to her before the weekend. That day, I left my own baby with her grandma, and personally drove this new mama a set of cups. She was so grateful for the relief the Milkeaze cups brought her and was one of our very first 5-star reviews. Being a part of her breastfeeding journey really showed us that we should keep working hard at bringing our vision to more and more mothers.
See next page for more…