As a first-time mum, Hayley Marakkalamana searched in vain for a beautiful comforter for her baby that was ethically made and included a unique sound element. She wanted something that her child would fall in love with and cherish for years to come. Not able to find what she was looking for, she set out to create a product herself. Feeling inspired by the colours, scents and sounds while living in Sri Lanka, she set her dream into motion. On her return to Australia, she created her concept sleep doll design, and after two years of development and testing, her gorgeous jungle-inspired dolls are ready for launch. Little Koko sleep dolls are made with love and care using natural, breathable fabrics, incorporating beautiful lullabies and brown noise, all elements to assist with the calming and relaxing of babies and young children.
The passion: What inspired you to set up your business?
When I became a first-time mama, I searched far and wide for a comforter that I soon realised did not exist yet. I was seeking a beautiful ethically made product, with earthy tones, natural materials and a unique sound element. I wanted a comforter my child would cherish and that would become a keepsake: one that was made with love, because they would be best friends after all. I thought more about why these features were important to me and I wondered, perhaps it would be important to other parents too. So this is where my business dream started.
The launch: How did you start out in the beginning?
Whilst I was on maternity leave with our first son, we returned to Sri Lanka (my husband's country) to live for a few months. I am deeply inspired by this environment, living in both simplicity and natural abundance. I adore the sweeping palms, the colours and scents of the tropics, and the endless castaway beaches of the south. I remember sitting with a beautiful friend who was teaching me to hand-sew a basic pattern of my sleep doll (inspired by creatures of the jungle) and all these ideas started to flow. I felt such a strong urge to nurture the connection between my business dream and Sri Lanka. So I researched local manufacturers, initiated contact and then my project started to feel as though it could become very real.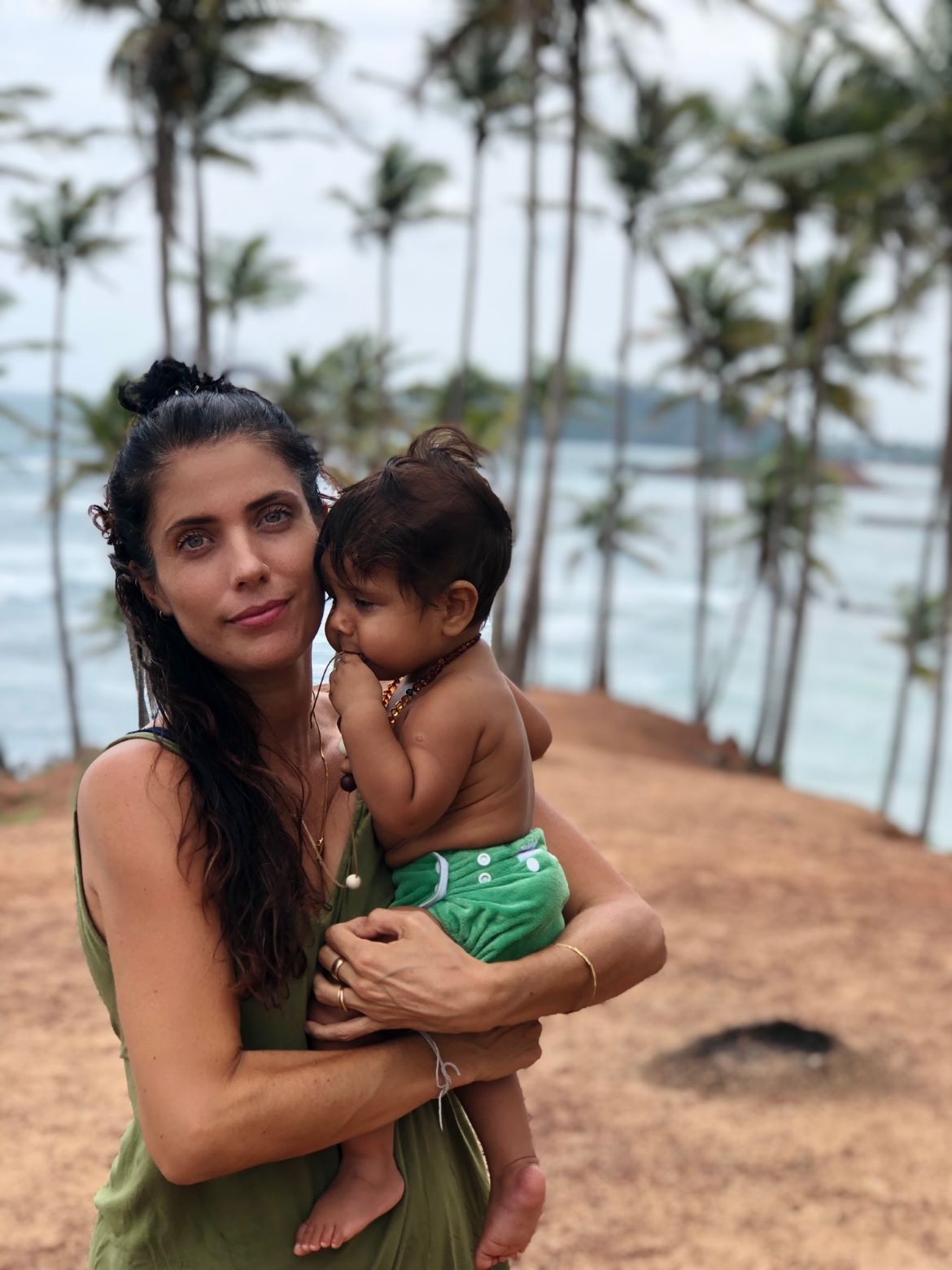 Once we returned to Australia, I sketched and painted my concept design, chose my fabrics, then approached local creative artists to begin my sample development. This included working with a sewing artist for the dolls, and musicians to develop a bespoke lullaby. Our twinkly music box melody was commissioned by a lovely composer in Argentina! However, I am particularly proud of our signature dreamy piano lullaby, which was originally recorded on Mount Nebo in Wild Mountain Sound Studio, and I believe the energy of this stunning setting speaks in the melody. This was all happening over a two year development and testing process and now we are here, finally ready to launch.
The innovation: What was the biggest breakthrough for you with your business?
I feel that aligning the special features of the sleep dolls with the matching accessories has been an important breakthrough. A key purpose of the doll is focused on assisting calming and relaxation to improve sleep outcomes for babies and young children. Our dolls have special features to offer comfort through gentle sensory input (touch, sight and sound) and these features can be engaged to meet baby's needs in various settings. For example, the blanket body is made with luxuriously soft 100% organic cotton velour, which babies love snuggling. I have designed uniquely knotting hands to be used as safety tethers or to hold baby's dummy or teether. They play beautiful lullabies and a celestial brown noise (to mimic mama's ambient womb sounds). As well as a thirty-minute play setting, they also have an intelligent sound activation setting triggered by waking noises/cries to encourage self-soothing skills. The dolls alone are perfect for when little ones need to feel safe during natural and necessary transitions/times of distance from their parent (i.e. connecting to a sleep space, babysitting, daycare etc).
However, there is a deeper sense of purpose for my sleep dolls. I wanted to match accessories that would nurture the building of routine, because this predictability/consistency is one of the fundamental aspects of fostering secure attachment and deep bonding (as well as responding quickly to baby in warm, gentle and sensitive ways). This is especially important during the first three years of life. So, in addition to the sleep doll, there are matching linen and cotton blend wraps, just gorgeous alongside the sleep doll. Plus we have a coconut bath shell to be used in a way to encourage those beautiful little opportunities for increased closeness, engagement and eye contact. In Sri Lanka, the coconut bath shell is traditionally used to bathe babies. The water provides a gentle aqua massage over the head and body, which babies love. It is also a perfect flow for washing hair. When the child grows, it becomes a water play/bath toy. Within a sleep time routine, these elements come together and make something very special.
Yin and Yang: How do you balance work and family?
I am a social worker professionally, with a long career as a counsellor supporting survivors of torture and trauma. My self-care has been an imperative and evolving process, because when I am passionate about something, I throw my heart into it. Regarding my business, my children are my greatest motivation and inspiration, so when I need energy, I think of them; I reflect on the purpose of my business. Then we put down our devices, go on a nature walk, visit the beach or my horse or do some gardening. Despite my work setting, I find my balance in the same three ways: nature, peace and quiet and being with the people I love.
See next page for more…