With Easter just around the corner, this super cute pine cone craft from Your Wild Books could be just the thing to keep little hands and minds happy for an afternoon.
Things to gather: 
1 pine cone 
1 piece of tan fabric approximately 10cm x 10cm  
1 small red piece of felt, fabric or cardboard 
1 piece of cardboard approximately 10cm x 5cm 
1 cotton ball 
1 rubber band 
1 black texta 
1 pink texta 
Craft glue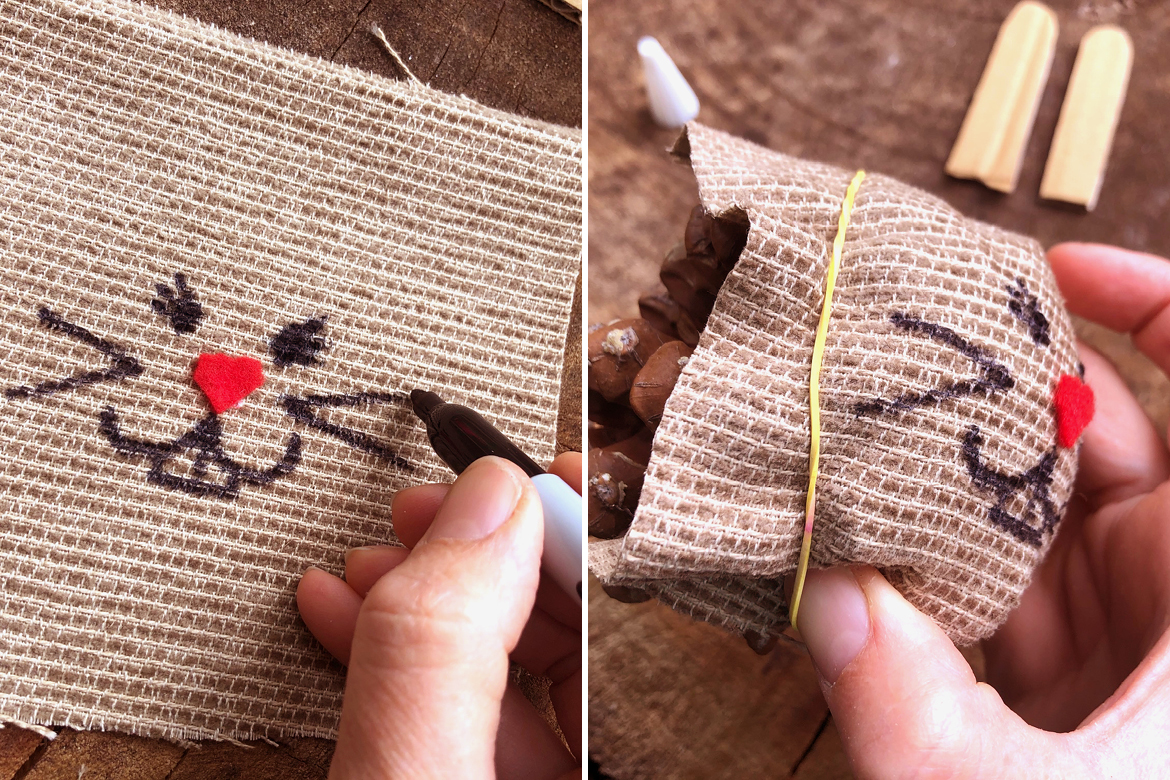 Step One
Cut red felt, fabric or cardboard into the shape of a bunny nose.
Step Two  
Stick the red nose in the middle of the fabric with the glue. 
 
Step Three  
Use the texta to draw the rest of the face on the bunny. 
Step Four  
Wrap the fabric around the large end of the pine cone and secure with a rubber band. Poke the ends of the fabric into the pine cone.  
See next page for more…