By The Little Mulberry Project
Halloween and slime are the perfect pairing for some spooky and sensory fun with your little ghosts and ghouls.
Playing with slime is a fun and relaxing activity for little ones, helping their hand-eye coordination and strength. It also offers some exciting scientific fun discovering and exploring changes in colours, texture and form.
We made little jack-o'-lantern mason jars to store our pumpkin-coloured slime, after hours of stretching, squeezing and squishing fun!
Note: Whilst this recipe for slime uses contact lens/saline solution it still includes some sodium borate and boric acid so care should be taken if your little ones have sensitive skin and obviously avoid contact with eyes and mouth.
However, in good news (which we found out the hard way), if slime gets tangled in your little ones' hair, it washes out with warm soapy water!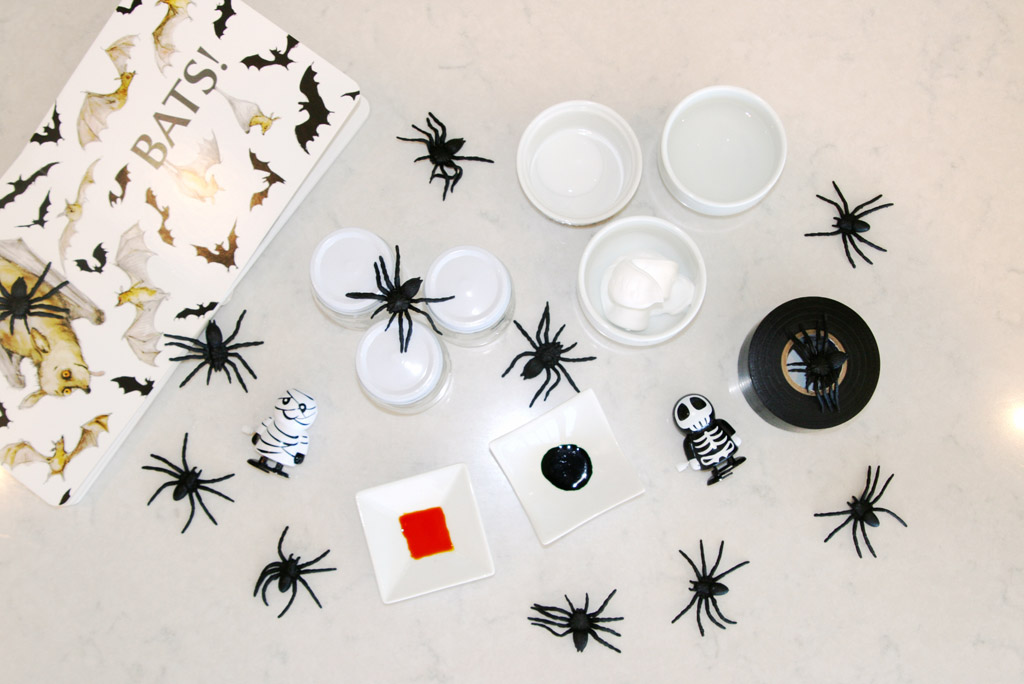 MATERIALS
PVA (white) glue
Shaving foam
Food colouring
Baking soda
Contact lens/saline solution
Mini Mason jars
Black masking tape
CREATIVE PROCESS
Mix 1 cup of PVA glue and 1 cup of shaving foam together in large bowl.
Add drop(s) of food colouring and mix to get desired colour.
Mix through ½ teaspoon of baking soda.
Add 1 Tablespoon of contact lens/saline solution. Add solution slowly, mixing constantly with spoon. Once mixture comes together, continue to knead and mix with hands. Add more solution if too sticky or more glue if too wet.
Put into little hands and let them get squishing, stretching and squeezing!
To make jack-o'-lantern jars, cut out 2 triangle shapes (for eyes) and crescent shape with little triangle cuts in the sides (for mouth) from black masking tape and stick on outside of jar to make a spooky jack-o'-lantern face!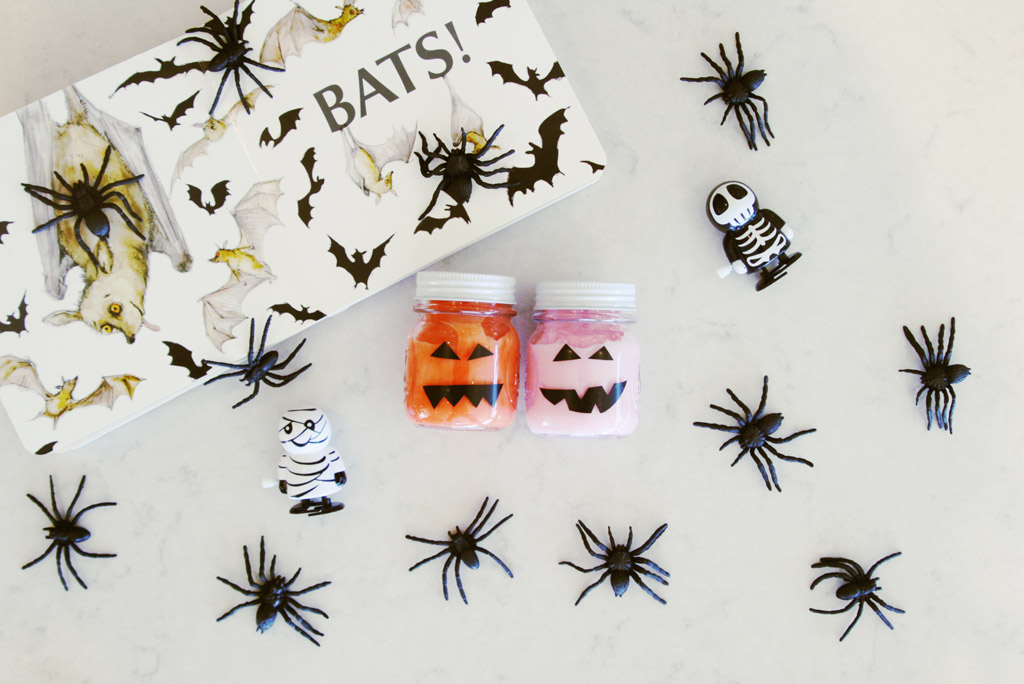 ---
The Little Mulberry Project is a virtual scrapbook created by a stay-at-home mum of two adorable girls full of their creative crafty projects, adventures and explorations. For more creative inspiration check out their Website or follow them on Instagram.