As a mother herself, Louise Downham understands first-hand the importance of having wonderful images captured of your little one's childhood. An award-winning UK photographer, she photographs children right through from maternity and newborns to teenagers, specialising in photographing families in the comfort of their own homes and in their favourite parks. She knows what it's like to have kids, so she makes the sessions fun and easy, capturing real, precious memories that you can treasure forever. Here Louise talks to The Natural Parent Magazine about the passion behind Louise Rose Photography, how she balances work and family time, and her hopes and dreams for the future.
The passion: What inspired you to set up your business?
I set up my business in 2010 when I became pregnant myself, and couldn't find the kind of maternity photography I was looking for. I wanted natural, relaxed photos that would bring back memories and found that surprisingly thin on the ground.
I'd always loved photography, and used to manage a photography gallery – I was curating other photographers' work, and teaching photography, and gradually realised I just wanted to be a photographer myself. Discovering I could make a career out of photographing families was so exciting.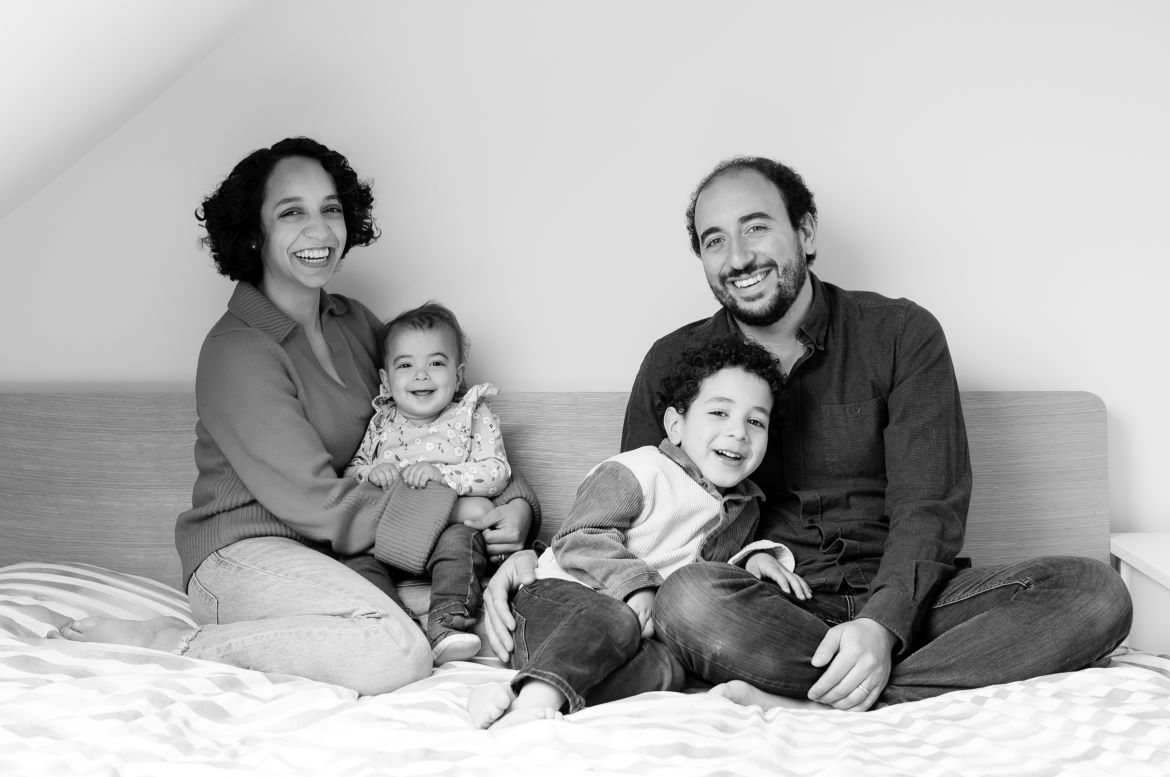 The launch: How did you start out in the beginning?
Launching my business feels a long way back now. 12 years have passed in a flash! I photographed some friends' families to build a portfolio, and it snowballed from there.
I did a fair bit of local marketing, putting cards in cafes and on noticeboards; and networking with local websites. Getting my name out there was the key at the start.
Right from the beginning, my goal was to capture what makes each family unique, and to take photographs that will bring back memories for years to come. It's so rewarding to see those families again now and to see those photographs on their walls, continuing to put smiles on their faces.
The innovation: What was the biggest breakthrough for you with your business?
Reaching a point where I felt completely confident in my approach to family photography, and not comparing myself to other photographers anymore. Imposter syndrome rides high in every line of work, I guess! I still engage in photography Facebook groups and check in with other photographers on Instagram. I love seeing what everyone else is doing – but it's out of interest these days, rather than research or skills development.
Yin and Yang: How do you balance work and family?
I'm a single parent, so this is a particular challenge for me. I've always prioritised quality time with my daughter, and have clear divisions between work time and family time. I don't take calls or look at my emails when I'm parenting.
I keep at least one weekend a month completely free of shoots, so I can simply spend time with my daughter.
When my daughter was young, it wasn't easy to fit work around nursery hours – but with a lot of help from grandparents, I made it work. Now my daughter's at secondary school, it's much easier – she takes herself to school and back, which frees up so much time!
I find some tech tools help with balancing work with family. I keep my to-do lists on Trello, and have separate boards for work and family – it keeps the two spheres separate in my mind, and reduces overwhelm when the lists are getting long.
See next page for more…