Many parents would like to make food for their infant or toddler from scratch but for the busy family, often this just isn't possible for every meal.
A recent survey by the brand found that parents overwhelmingly agreed that help in the form of a nanny or a cleaner would be most useful.
"Whether another pair of hands to support with the little one when you might have an appointment or just need a break, or someone to help with the cleaning, household chores or a little maintenance, or perhaps you really feel like a massage to unwind – 100 hours should hopefully cover it," says Jessica.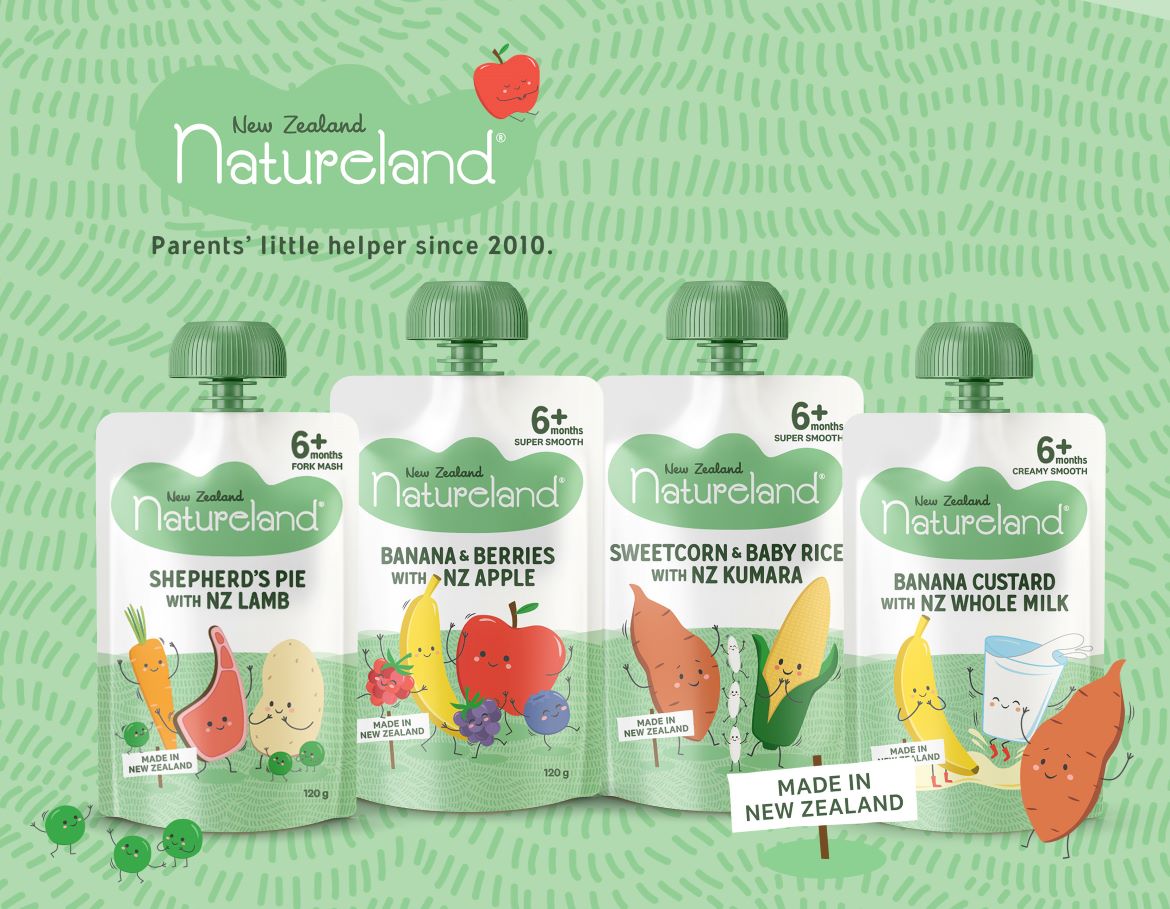 Natureland is also celebrating becoming a big kid by launching new-look packaging. The range of safe, fresh and ready-to-eat pouches will now feature smiling veggies and fruit.
"We hope that our new look can provide a few smiles for both children and parents alike," says Jessica.
---
Natureland baby food has been proudly filling little Kiwi tummies for more than 10 years. Family owned and operated by McCallum Industries in Henderson, West Auckland, Natureland provides ready-to-eat pouches for babies 6+ months. They source New Zealand grass-fed beef and lamb, free range chicken, whole milk and fresh apples before lovingly crafting their ready-to-eat pouches locally. Ingredients are gently steam cooked to ensure all the goodness is locked in and then sealed into a handy pouch that is easy to carry and simple to serve.
Available at all leading supermarkets nationwide. For more info, visit Naturelandbaby.co.nz.