Samantha Selby is a professional Wellbeing Coach. She uses Human Design as a tool to help bring a deep awareness to who you really are, to reconnect you with your authentic self, and to heal family dynamics. Her coaching is aimed at supporting individuals, couples and families that are experiencing challenges and struggles in their relationships. She provides strategies and tools that allow you to understand how to shift through the repeated patterns of conflict and stress, to then improve and work on the relationship. Human Design can help you understand your child's true nature and consciously parent them according to how they are uniquely designed. Here Samantha talks to The Natural Parent Magazine about the inspiration behind Supernatural Coaching, the challenges she has overcome along the way, and her hopes and dreams for the future.
The passion: What inspired you to set up your business?
In early 2020, I became a single mum after separating from my 17-year relationship. My two girls at the time were 5 and 8. Covid had just hit, and I had no choice but to stand down from my role as a business analyst to homeschool my two children. I pretty much immediately decided I wanted to re-train as a Wellbeing Coach.
After experiencing my own difficult relationship dynamics, the realisation of what would become the devastation from the impact of the lockdowns inspired me to choose this specific area of coaching and set up my business from scratch whilst studying. I had absolutely no doubt there would be so many families and children struggling with the sudden disruption of their normal daily routines and I would never be short of work or clients in this space. I wanted to set myself up in a career that felt meaningful, made a difference to humanity, was evergreen and could expand. The increased uncertainty and the level of fear that surrounded the pandemic situation as time went on amplified family stress, children's anxiety and in many cases created trauma or completely tore the fabric of the family unit.
My passion came from an inner calling that felt timely and correct for me. It became a lot like a soul mission. All of the learning material came so easy and felt very natural to me. Even though I had been in corporate roles most of my adult life, I was empathic and felt responsible for the wellbeing of everyone in my life (which I now realise got me in the wrong relationships). All of my study and research in alternative therapies meant I was also doing work on myself, so it was always a win-win, and it never felt like work – I was educating and healing myself but it was serving my mission too. It became a very healthy obsession for me.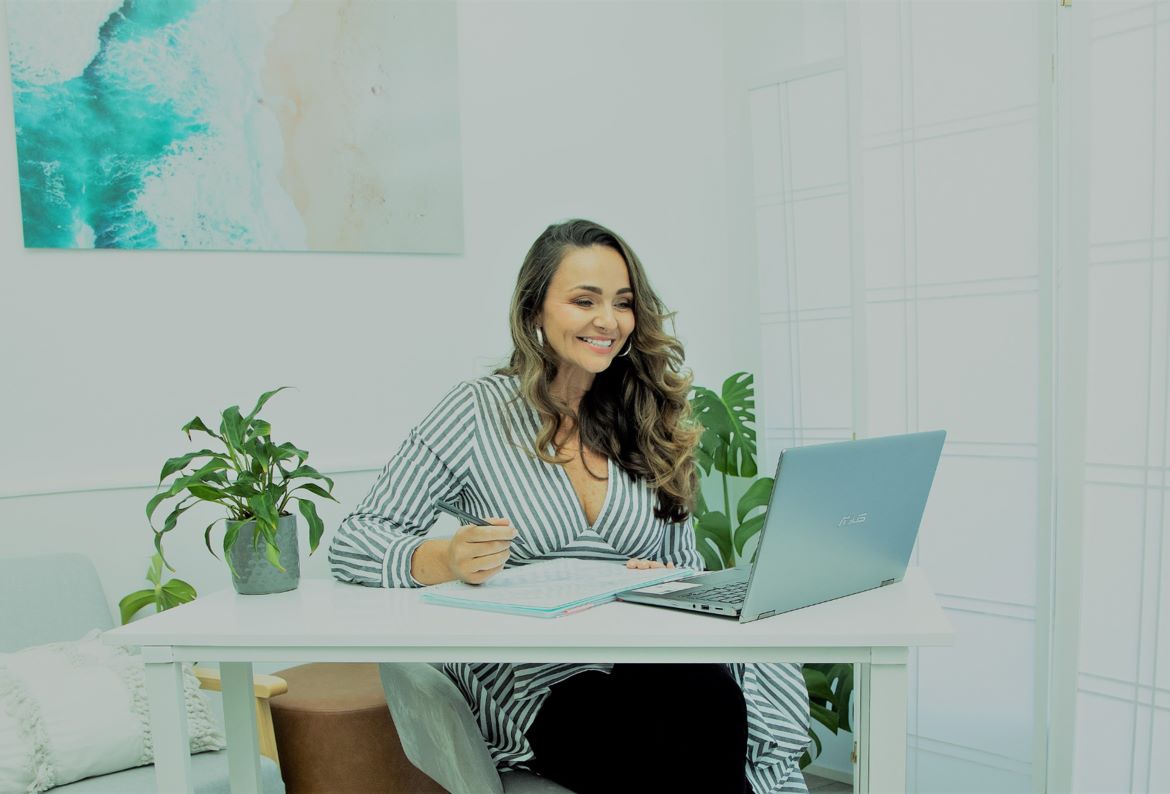 The launch: How did you start out in the beginning?
In the early days, I collaborated with my local Community Centre on the Northern Beaches of Sydney. I worked closely with the domestic violence team and family wellbeing unit. I was offering my services at a heavily discounted rate to learn from clients' experiences and gather case studies. I learnt a lot fast in those few months, had access to some fantastic resources and networked with people who had been in the industry for decades. I further trained and certified as a community service health worker, which meant I now had a foundational understanding of government and private businesses including the legal corporations and how they operated. Having the knowledge of both worlds meant I could tap into areas which could help my clients and their circumstances quicker than most other services.
The innovation: What was the biggest breakthrough for you with your business?
My approach is holistic. I am a huge believer that true wellbeing is the balance of body-mind-spirit. I was initially using aura scanning and bio-frequency equipment as part of my practice. The education of the chakra system using this technology gave me huge insights into what was really going on for a client on a cellular, emotional and psychological level, so we would work in re-balancing them by using techniques such as emotional clearing.
In September 2020, the Human Design system landed in my lap, and things got super fascinating. I pretty much immediately signed up for the best professional faculty teaching this science and began using this system as the foundation of my consultations and sessions. It gave me a very detailed map of who my client was in terms of their true nature, personality traits, behaviour tendencies, how they interfaced with the world and how best to support them in the alignment work we were doing. The added bonus, which was a game-changer for me, was that I could run my clients' child's Human Design chart and give them insights into understanding their child's unique design such as communicating more effectively with their child, and to respond more appropriately to their emotional needs and behaviour, creating a deeper more authentic connection in their relationships.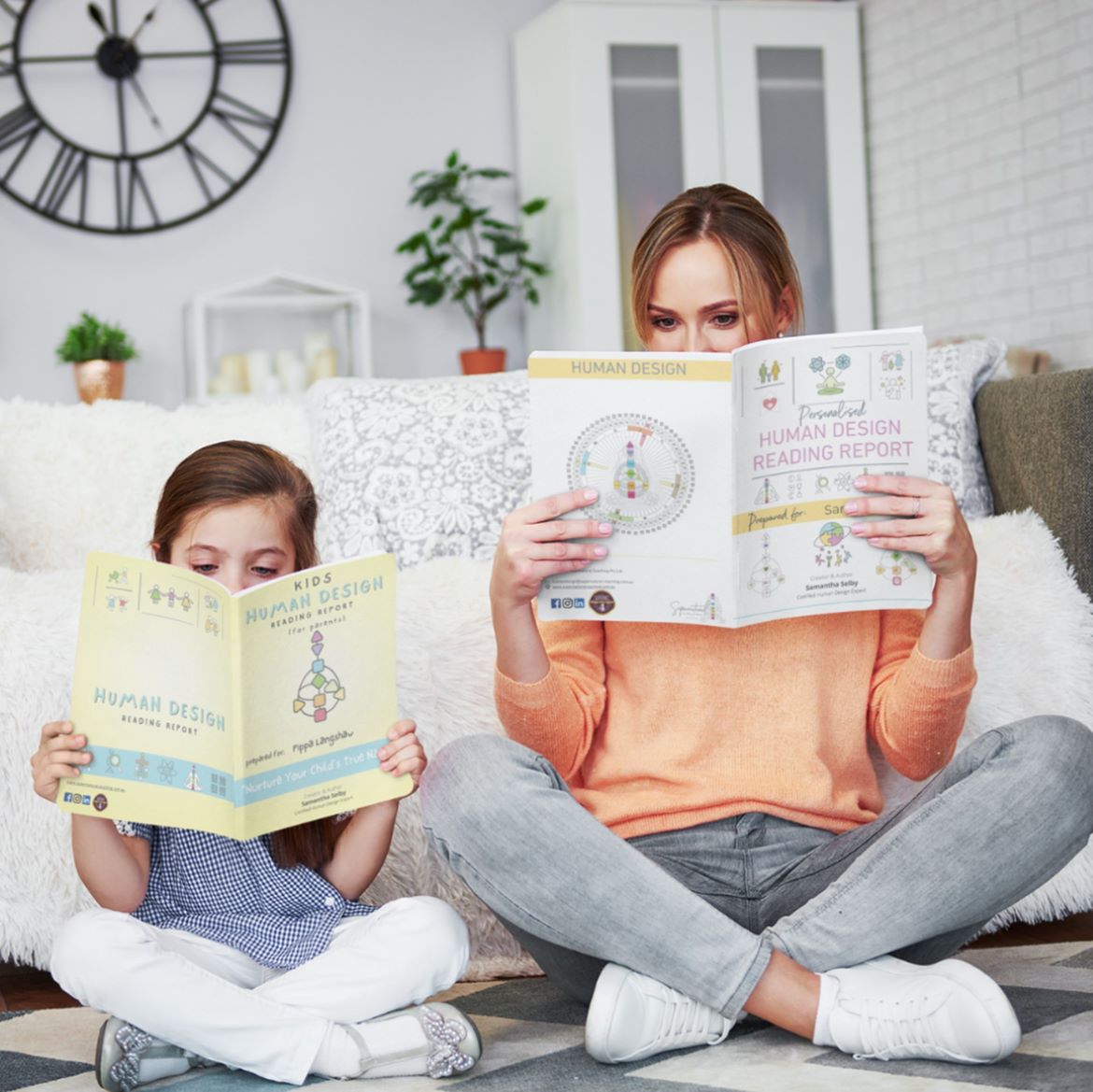 Yin and Yang: How do you balance work and family?
For the last 3 years, I have been single handedly studying, building and operating a business full time. If I am honest, I can't say there has been a consistent balance, but I guess being self-employed and working from home has given me flexibility and choices. All of my client appointments are scheduled around my kids and their needs. Being able to take my kids into school in the morning and be there when they come home as well, as take them to sports activities and attend school performances, is a good enough balance for my children as far as I'm concerned. They are also with their dad 50% of the week too, so that's the time I go hard and dive deep into my projects, sometimes working until past midnight if it's something I'm specifically excited about. I never take more than three client appointments a day and I do lots of 'guilt free – self-care'. Being in this type of work can drain your energy quickly as well as disrupt your inner zen so it's important to stay aware of that and keep your own cup filled.
See next page for more…