Maddy Stockford is a passionate photographer. To Maddy, the best images are still about relationships, natural and true. It is these intimate and telling moments that she has the honor of recording that keeps her as passionate about photography as she has ever been. We spoke to Maddy to learn more about how she got started.
---
The passion: what inspired you to set up your business?
I've been taking photos for a long time. It's so much a part of me you can't separate the two. I've wanted to be a photographer ever since my first blurry photos taken as a 10-year-old, the only question for me was what kind.
I've traveled with my camera, exhibited art based photography, shot weddings, families and commercial work. I'm old enough to have spent wonderful years toiling away in darkrooms and young enough to be excited about the potential of a digital camera. The best thing about it is that I have found that I still absolutely love what I do. Working with young and new little families feels like the closest I've come to peace, looking at my images that I love wholeheartedly. They are simple, honest and important.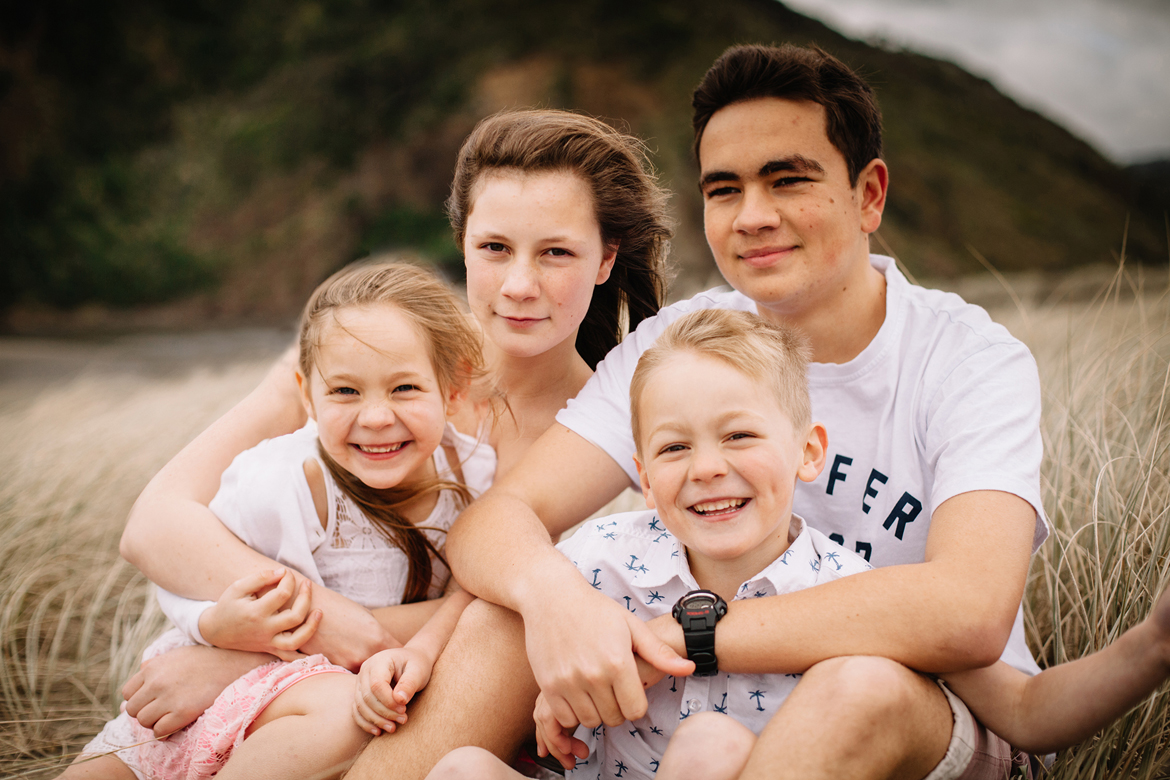 The launch: How did you start out in the beginning
Pregnancy hit me for six, I was hospitalised for three months with Hyperemesis Gravidarum while my partner and I were working in Japan. I had no time to ease out of work or a plan to ease back in. After returning to NZ and making the decision to have another child, only to again be incapacitated for eight months – the thought of work while mothering young children was daunting. Luckily, photographing families has been a wonderful way to work at my own pace while still being able to be there for my children through preschool and now primary. My partner was able to be home with the kids in the weekends when most of my work happens and I was able to gradually build up clients by working with the many families I had connected with through having children of the same age.
The Innovation: What was the biggest breakthrough for you with your business
For me the big breakthrough was a mental one. It can be hard to push through when your heart says stop. When it looks like everyone else has done this before and the thought that they might be able to see that you don't know what you are doing can be scary. I've learnt that each time a challenge presents itself, I come out the other side better, more skilled, prouder and braver.
I have a style all of my own and I love that it came from the idea that you are gorgeous just as you are.
Also I have always felt caught by my desire for images of people to be simple and real. I was unsure that photos of people looking "real" were going to make a successful career. Realising that in fact there are plenty of women who, just like me, believe they are OK just as they are. That perfect poses and uncomfortable dads don't have to be the family photo norm. Each family's shoot is unique, there are tears sometimes but those strong toddler emotions are worth treasuring too. Photos of love and connection with the people that matter the most are wonderful and important. This realisation opened the door for sessions that are a fun afternoon together more than a photoshoot, there is room for play and real affection. I have a style all of my own and I love that it came from the idea that you are gorgeous just as you are.
See next page for more…