Many of us enjoy drinking herbal teas as a way to relax and take a moment for ourselves. Caffeine-free teas are great for pregnant women or anyone wanting to get off the coffee train, and depending on the blend, herbal teas will offer you some form of healing properties as you sip them. We spoke to Emmily from The Herb Garden Teas about her business – a mum of five who is passionate about natural and herbal medicine. The Herb Garden is a range of herbal teas she has created, to assist in healing/alleviating a variety of ailments from anxiety to boosting immunity. In today's modern society people are often quick to go to the chemist for an over-the-counter medication. The Herb Garden teas offer a great natural alternative for people to try before medications, or can be a brilliant addition to an already healthy lifestyle.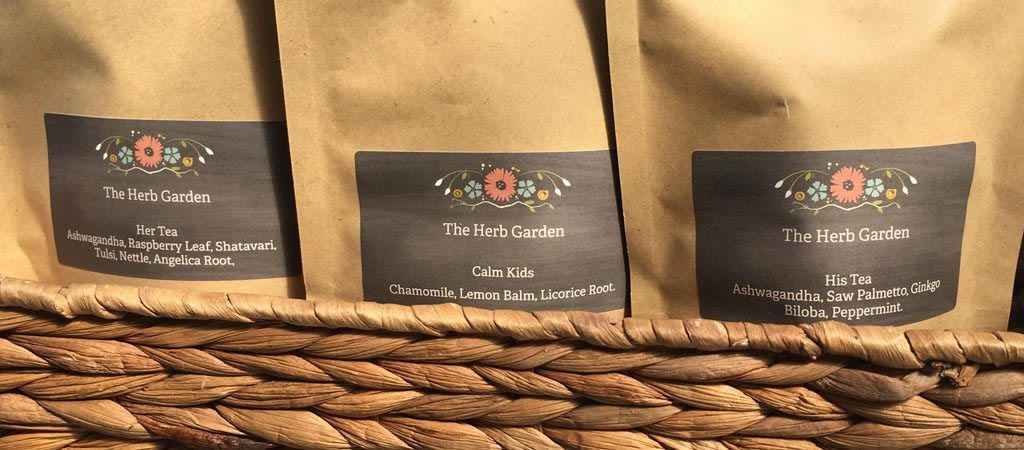 The passion: What inspired you to set up your business?
I'm most passionate about my family, especially their health and happiness. I believe these two things go hand in hand; you can't have without the other. I'm also passionate about natural health using natural plant-based medicines. I believe our world has been over-medicated for far too long and therefore the population's health is in such a bad way. About 10 years ago I really started learning about natural health – I was given a book by Isabell Shipard, Herbs are Special, and began to learn of the amazing health benefits of herbs. I started blending my own teas and eventually was blending teas for friends and family.
The Launch: How did you start out in the beginning?
I had been considering the idea of starting my own tea business for a while but felt I had no idea where to start, when I saw an advertisement in early-2016 for the Women's Business School scholarship program for great business ideas. So I thought I'd enter, as I had nothing to lose, and was very surprised to hear back from them offering me a half scholarship. After I attended the masterclass in Brisbane, I launched my company The Herb Garden in December 2016. The Herb Garden is a tiny home business of about seven different teas that I blend and pack in my kitchen, but I hope that it will eventually grow into a full-time income for my family and I.