Chantal Burling founded Mindful Mumma Designs driven by the belief that no one should feel alone in their mental health struggles. She wanted to create tools that would help families open up conversations about mental health and self-image, while actively encouraging positivity. Designed to empower and uplift, each card serves as a daily nudge toward a happier, more balanced life. Whether you're battling stress, seeking self-love, or nurturing your child's emotional growth, they have a set that speaks to you, allowing you to nurture feel more confident, manage stress and embrace positivity. Here Chantal talks to The Natural Parent Magazine about the inspiration behind Mindful Mumma Designs, the pros and cons of running her own business, and her hopes and dreams for the future.
The passion: What inspired you to set up your business?
When I first noticed my son struggling with anxiety, it felt like my heart had dropped out of my chest. Having journeyed through the ups and downs of mental health myself, I knew the pain he was in. I had found comfort and clarity in the form of affirmations, and I wondered if he might as well. Unfortunately, I couldn't find anything on the market that resonated with him. So, I took matters into my own hands. Armed with love and an understanding of what he needed; I created a set of affirmation cards just for him. But as it turns out, it wasn't just my son who needed these cards-many others did too.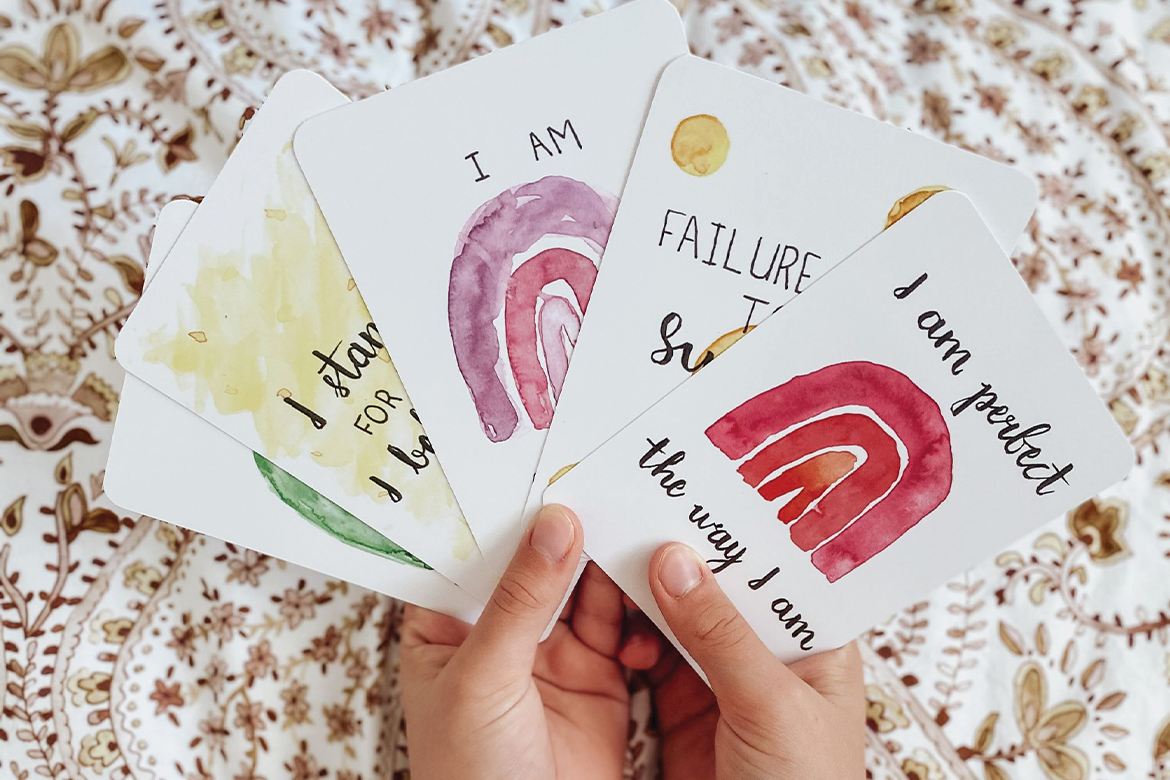 The launch: How did you start out in the beginning?
Taking that first leap to bring the affirmation cards to life wasn't just a parent's initiative; it was a revelation for me. After my son started using the cards, he found a newfound strength within himself. When a friend commented how much her daughter would love something like this, I took the leap and produced a small batch. I introduced Mindful Mumma Designs to the world via Instagram and Facebook. That first batch sold out in two weeks, affirming the demand for thoughtful, engaging affirmation cards. The universe saying, "Go ahead, you're on the right track!".
The innovation: What was the biggest breakthrough for you with your business?
After the initial success of my first batch, I decided to really go for it. I created three additional sets, one for Stress and Anxiety, one for Self-Love and our bestselling Swear Cards, a suggestion from my husband that turned into a massive hit! Because let's face it, sometimes a well-placed swear word can turn your whole day around! Whether it's parents saying our cards have been a lifeline for their stressed teenagers or adults sharing their personal transformations, every piece of feedback is a nudge that says, "Keep going."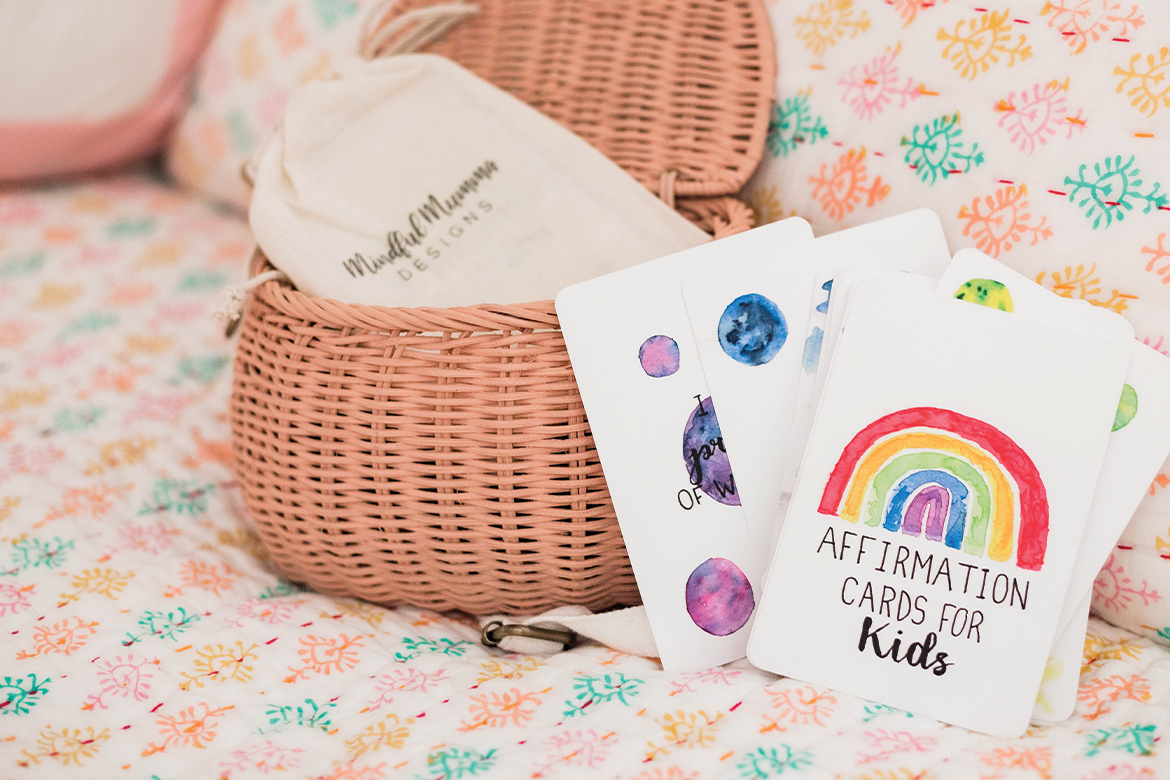 Yin and Yang: How do you balance work and family?
Running a business while nurturing a family is easier said than done, so I try to confine work to school hours so that I can be fully present when my kids are home. And yes, we practise what we preach-our house is adorned with affirmations, and we consciously choose words that lift us up. I continue to invest in my personal development, juggling the roles of entrepreneur and advocate, all while remembering that self-care isn't just for our customers-it's for us, too.
See next page for more…