Having a baby can cause some unwanted changes in and around your pelvic floor and core muscles. Post natal incontinence is really common, but not normal and there are things you can do about it. The changes to your pelvic area and core strength after pregnancy and birth can also cause other issues like back pain, diastasis recti (a condition in which the large abdominal muscles separate), and can leave you with a "mummy tummy". It's important to see someone with plenty of knowledge and experience in this area, which is why we recommend Amy Roper – The Women's Fitness Specialist. We spoke to Amy to find out more about what she offers and how she got started. 
The passion: What inspired you to set up your business?
I became a personal trainer because I love to keep healthy and wanted to help others do the same.
Most of my clients turned out to be mums, with a range of core and pelvic floor issues. As I learned more about the post natal body, I was surprised at how many things were just shrugged off as "normal".
I came across Jenny Burrell at Burrell Education and the Holistic Core Restore® programmes and was instantly inspired to dedicate my practice to helping empower women to make informed choices about their body and their health.
The Launch: How did you start out in the beginning?
Holistic Core Restore® is still in its infancy in New Zealand, with myself being currently the only coach in the country.
To start, I have been offering a Post Natal Warrant of Fitness, to assess mums before they start exercising again.  This is a thorough assessment of the core and pelvic floor, along with history and goals, to make sure that they are doing the best exercise for where their body is now.
I have started running  the foundation "Every Woman" group programme, every six weeks in local halls around the North Shore. This is the programme that gets every woman in touch with her pelvic floor and core again, before graduating to more high impact activities.
I also run 1:1 training in my home studio, which is perfect for mums who have a tummy gap (diastasis), recently had a c-section, or would simply prefer a personal experience.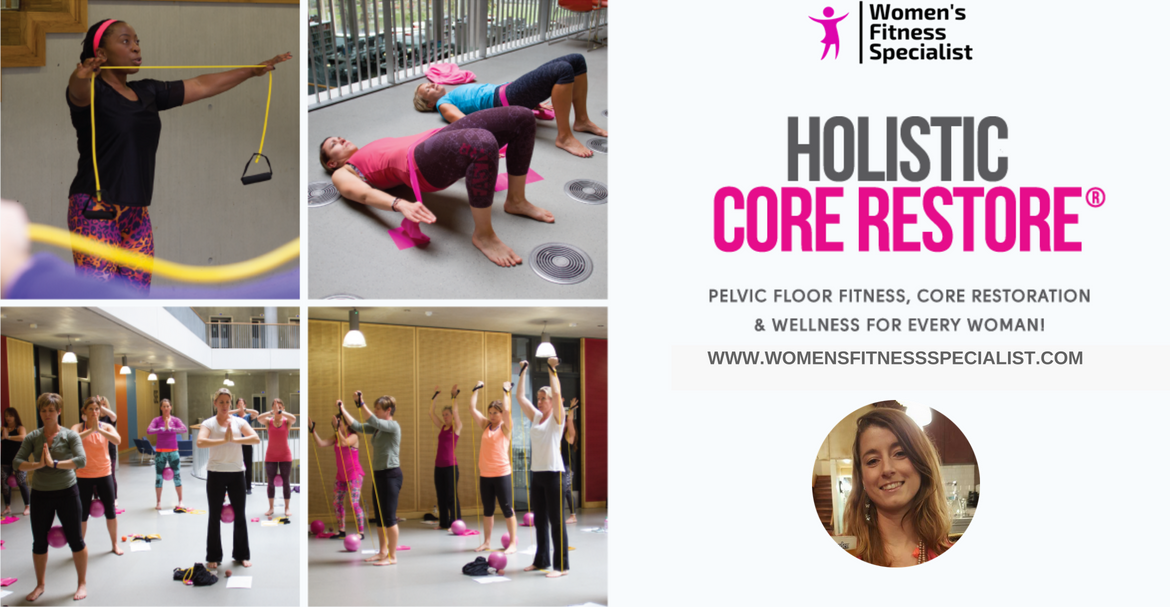 The innovation: What was the biggest breakthrough for you with your business?
Having my first client tell me that they really feel a difference in their pelvic floor after only a couple of weeks training.
It really cemented the fact that this programme is a game changer for women's health and wellness.
Yin and Yang: How do you balance work and family?
After working in jobs where I didn't have a say in my hours, I make a point of choosing my hours now that I work for myself.
My timetable tends to be early mornings and later nights, to fit in around my clients.  So I keep to a strict timetable, to spend as much time with my family as possible.
See next page for more…