Having experienced a terrifying first birth – suffering intra-maternal cardiac arrest during labour, followed by a dural puncture that caused excruciating headaches – Jacki O'Farrell began her difficult and painful breastfeeding journey. Feeling cold and uncomfortable during night feeds, the idea for BHOOMI Baby came to her – and the need for a functional, comfortable feeding blanket that would also keep mums warm without overheating. Tragically grieving the loss of her second baby at 32 weeks pregnant, Jacki put her energy into making her business idea a reality and helping mums in their postpartum period, while donating a portion of each sale to Stillbirth Foundation Australia and Still Aware. Here she talks to The Natural Parent Magazine about the inspiration behind BHOOMI Babe, the biggest breakthrough for her business, and her hopes and dreams for the future.
The passion: What inspired you to set up your business?
In short, trauma was what initially started my small business cogs churning and then tragedy is what gave me the push to go from the planning phase to launching.
During my first (and very long) labour, I had complications with my epidural which resulted in me having a cardiac arrest while my daughter was still in-utero. While I was having CPR, my daughter was being forceped out of my blue body. Once my daughter was born, she too needed CPR and this all unfolded right in front of my petrified husband. Separated for the first three days, all I wanted to do was have my baby with me. Navigating the next few weeks was extremely challenging as I also experienced a dural puncture. This meant every time I sat up, even slightly, it felt like my skull was being crushed, so my first few weeks of motherhood was spent lying flat on my back.
Months later, after persisting with excruciatingly painful breastfeeding, I was freezing as I lay in bed breastfeeding my daughter, thinking to myself, Surely there's a way I could actually enjoy my time now that the physical issues had resolved? I did a mad Google search to find a breastfeeding blanket that would keep me warm – especially during the cold night feeds. I couldn't find a thing. It made me reflect over my difficult breastfeeding journey, how it would have been so helpful to have an accessory that would provide privacy in the early days, functional enough to allow for skin-to-skin time and keep me warm at the same time, but also not make me feel smothered and overheat. This is when BHOOMI came to life and I spent the next few months planning and researching.
Ten months after this horrific ordeal, the nausea and exhaustion hit again. I was pregnant! Terrified and excited all at the same time, we focused our energy into a more positive labour than the first. Everything was looking great until I hit 32 weeks and noticed reduced movements, so I presented to the hospital where everything looked and seemed fine. A few days later, I knew something wasn't right. We re-presented to the hospital where we were told they couldn't find a heartbeat. Our boy Oakley was born sleeping the next day. After the initial grieving stage, I wanted to focus my energy into making BHOOMI a reality, aiming to help mums in their postpartum period. That didn't seem enough so I decided to split a $5 donation from each blanket sold to Stillbirth Foundation Australia and Still Aware. This devastating event was the push I needed to get from the planning paralysis phase to launching.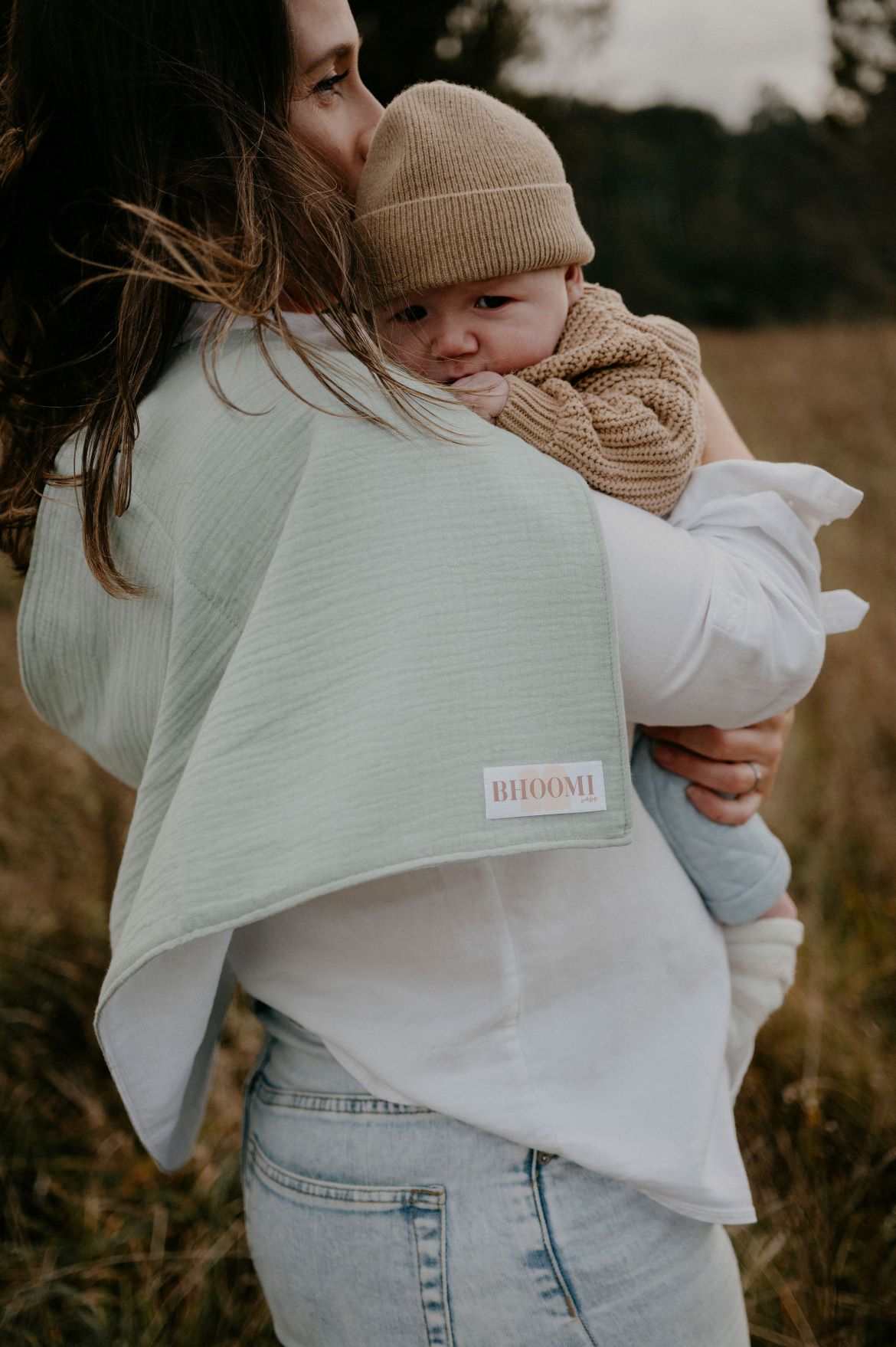 The launch: How did you start out in the beginning?
In the beginning, in true small business fashion, I did almost everything myself from home. I had my mum help make up a sample and worked with a pattern maker to create the functional design and magnetic opening. A lot of thought went into the design and what would be most practical for a new mum. I sourced 2000m worth of fabric(!) and secured a local manufacturer to create the initial first run. I also added additional products (burp cloths and heat bags) all with innovative and functional postpartum-focused solutions.
Wanting to really push myself, I signed up to take part in three of Australia's biggest baby and children's expos – which happened to be interstate – only 4 months after launching. It was so helpful to get direct real-time feedback on the products before overcommitting.
The innovation: What was the biggest breakthrough for you with your business?
My biggest breakthrough was when I discovered the power of social media influencers. Hearing about it all the time but never really having experienced its true power was something else. Just one post by an established influencer gave us the most sales in any one week since BHOOMI's inception.
I also decided to add a Still Aware flyer to each of my orders so I can make change on the ground and hope that I have been able to educate mums-to-be on the significance of monitoring their babies' movements and not feeling "bad" for going into the hospital if they have any concerns. Yes, making sales is important, but for me making an impact is what truly drives what I do and why I do it. I feel because of this, I will keep continually driving to scale up. Having meaning behind what you do makes the harder days easier to push through.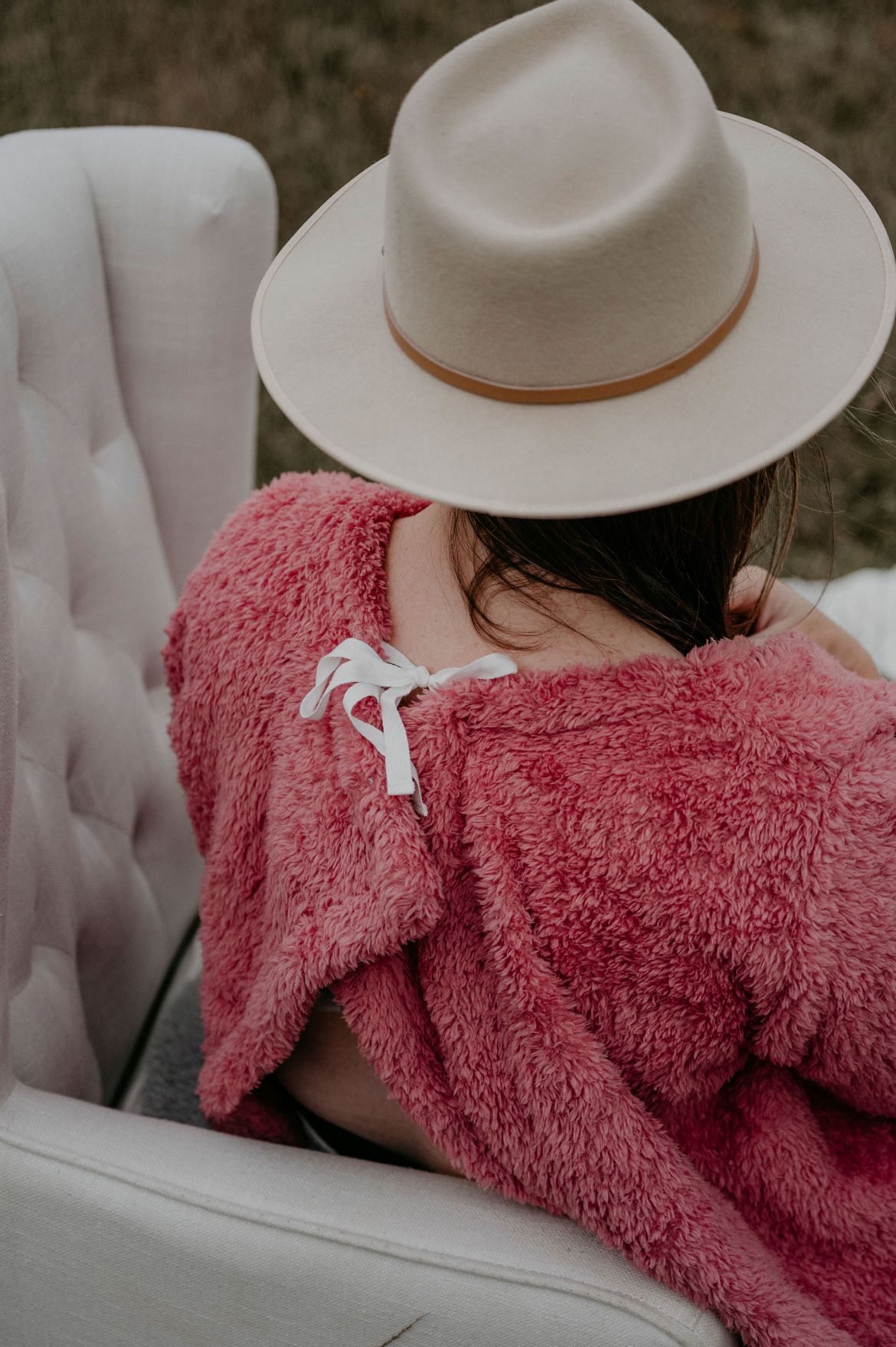 Yin and Yang: How do you balance work and family?
It's been a real challenge finding the time to fit everything in I must say. Having quiet time to smash out some work is always a luxury! For me, what really helped was waking early, setting my high priority tasks for the day and ensuring I work hard to get them done. There's nothing quite like the morning calm and knowing you've been able to accomplish what you need to before the day has really started.
See next page for more…