Having suffered a bladder prolapse in 2017, massage therapist and mum of three Becky Littlewood set out to learn more about the condition. Her studies into pelvic floor dysfunction and postpartum corrective exercise and rehabilitation allowed her to design a service that meets the needs of women through pregnancy, the 4th trimester and beyond and help them to feel supported, empowered and strong. At Rejuvenate Therapy, they provide therapeutic and relaxation massage, using a variety of techniques that are chosen to meet a client's specific needs, promoting relaxation and movement, reducing stress, and improving quality of life.
The passion: What inspired you to set up your business?
I had been working in general massage practice for some time when I was diagnosed with a bladder prolapse. In reality, I had probably developed a prolapse after my third daughter's birth, 8 years prior! For years I had experienced leaking, and fear of leaking. The diagnosis took me on a journey of discovery, and through this, I learnt about the pelvic floor, prolapse, whole body awareness, postpartum corrective exercise and rehabilitation, and neuroscience.
Postpartum care is vitally important to help women to adapt to motherhood and the changing dynamics of their families. When mothers thrive, babies and families thrive. Looking after ourselves helps us to meet the needs of our babies more easily. Self-care is important and does not have to come at the expense of our babies. Mums need looking after too.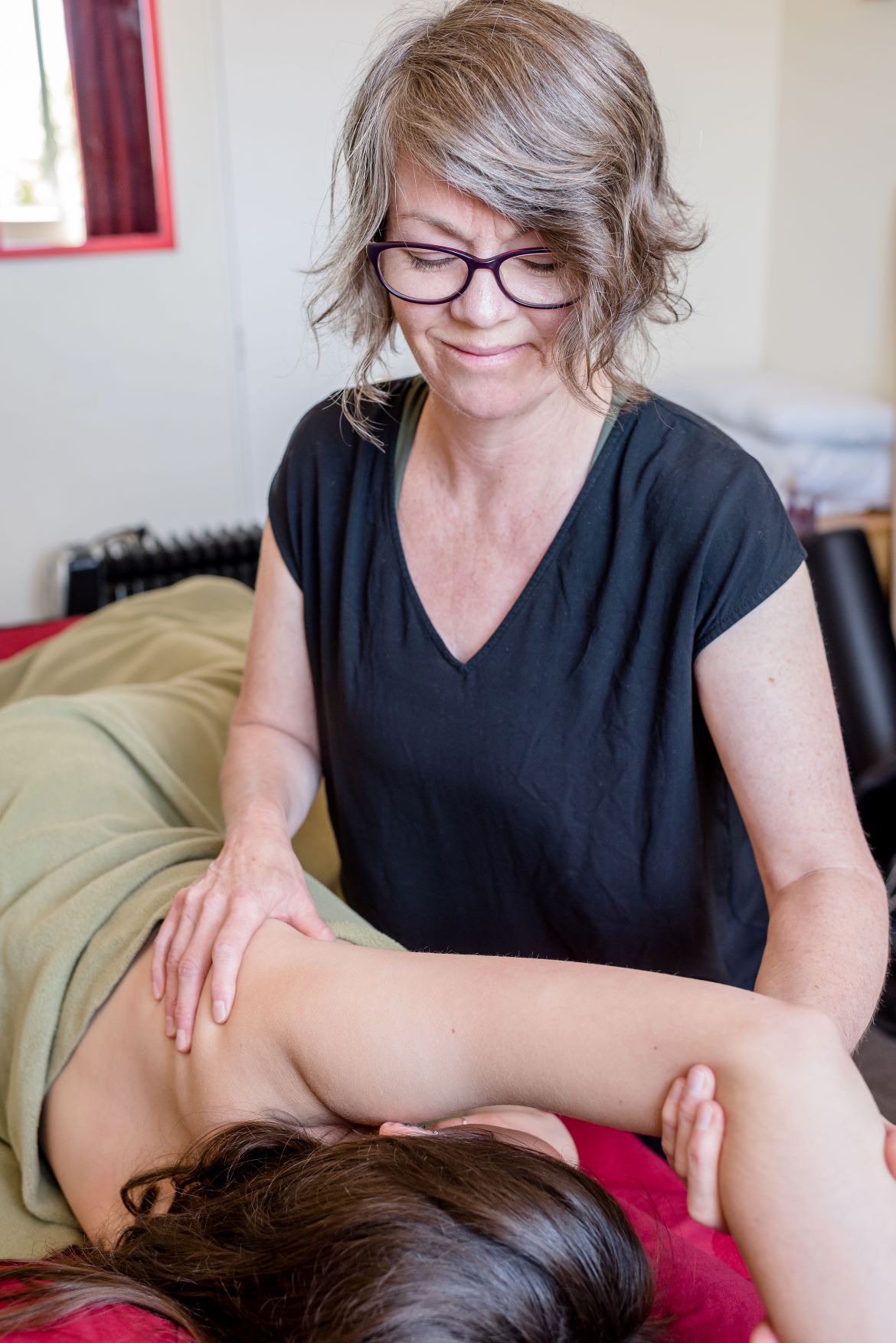 Using my skills as a massage therapist and educator, I designed a service that would meet the needs of women in their postpartum period, throughout the 4th trimester and beyond. Postpartum massage improves sleep, reduces breastfeeding and birth associated pain and tension, eases the aches and pains of newborn care and carrying, activates the mind/body connection, gently improves abdominal muscle tone, facilitates the gentle activation of pelvic floor muscles, relaxes the nervous system, and provides a safe space to help a woman process her birth experience.
Postpartum massage meets the need for nurture, support, care, and pain relief for the mother. Using outcome measurement tools (questionnaires), a trained postpartum massage therapist can pick up on conditions such as postnatal depression and pelvic organ prolapse, and refer a client to her GP or a pelvic health physiotherapist for further support. Providing care for women in postpartum creates another layer in our support system and adds to the "wrap-around" care that women need at this time.
I love working with women in pregnancy and postpartum and feel deeply rewarded by this work.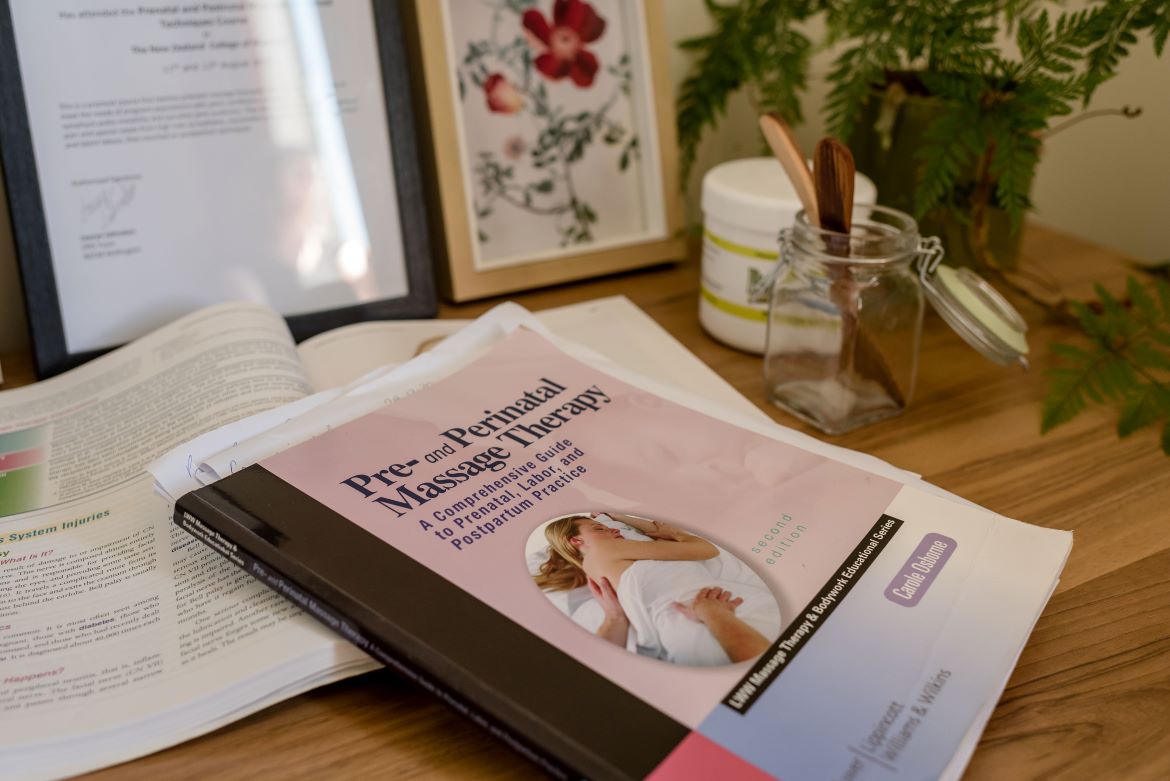 The launch: How did you start out in the beginning?
I was already working in general massage, so it was a matter of increasing my knowledge to specialise in pregnancy and postpartum work.
I took further training in pregnancy and postpartum massage to work with high-risk pregnancies, using advanced massage techniques in pregnancy and postpartum. I trained in postpartum corrective exercise and completed a short course learning up-to-date, evidence-based causes of pregnancy related pelvic girdle pain, viewing this through a biopsychosocial lens. Collectively, this training helped me to understand the changes that a woman's body undergoes through pregnancy, and how a comprehensive, person-centred massage service can help support her physically, emotionally and mentally in postpartum.
See next page for more…