Little Innoscents provides concerned parents with 100% natural, Australian made and grown, baby skincare products, which are readily available, as affordable as possible AND have genuinely certified organic ingredients.
Little Innoscents was founded in 2007, after Antonette Golikidis fell pregnant with her first child Alex. Antonette searched endlessly for baby products that were chemical free, for her children, who had particularly sensitive skin. She found herself disappointed to find such a limited number of products, which were often difficult to find, too expensive, or offered misleading greenwashing marketing strategies to persuade you to buy something that wasn't all what it said it to be.
"I was so tired of 'pretend' organic companies misleading consumers with clever marketing strategies, which enabled them to promote 'natural' and 'organic' claims without really having formulations that abide by this claim."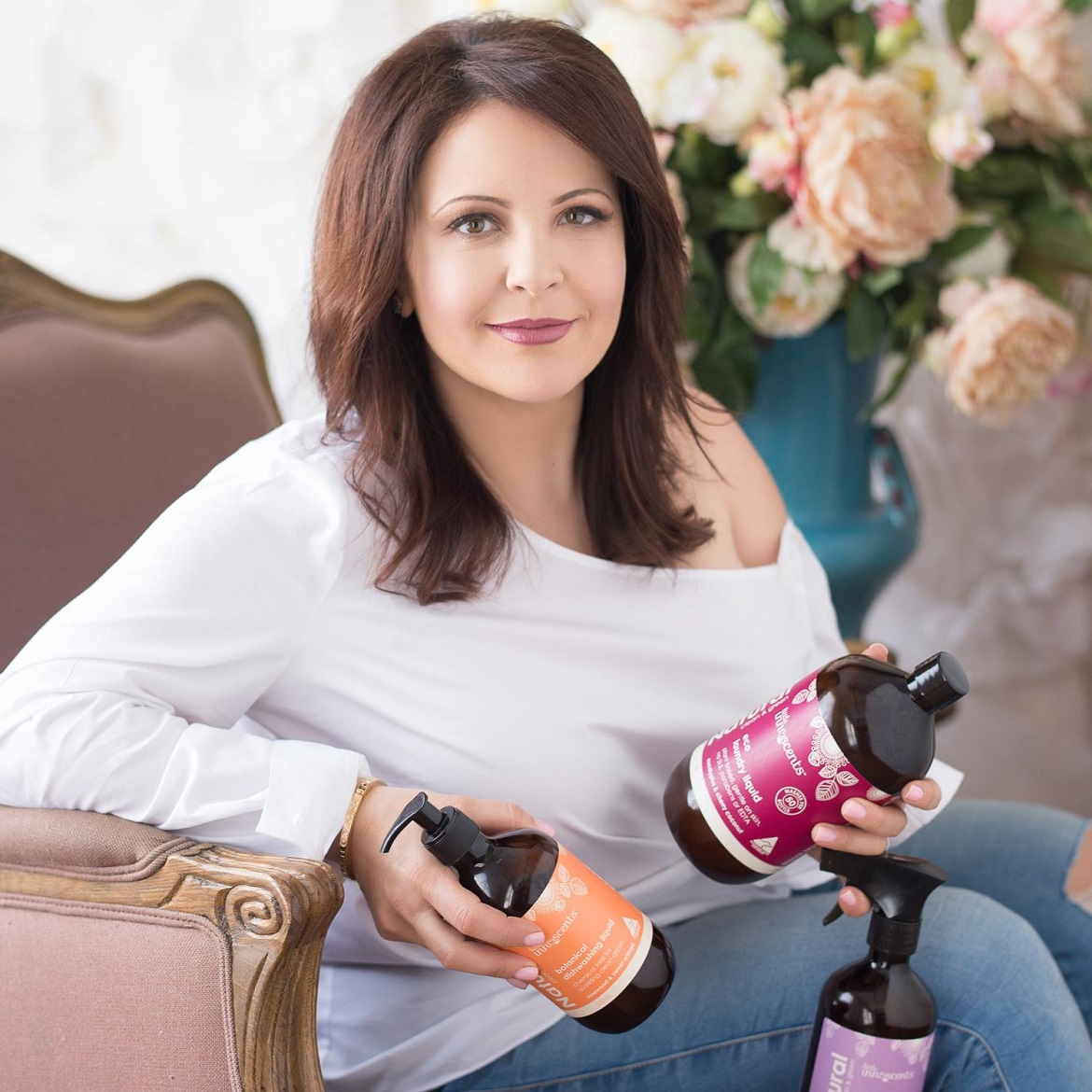 Then Little Innoscents was born, naturally. Using her background in Natural Health, Antonette initially created a small range of skincare essentials for her family, then others. She quickly realised there was a significant gap in the market for an all-natural, safe-from-newborn organic skincare range.
Antonette began making the products in her kitchen at home and spent 10 months perfecting the ingredients. She formulated a nappy rash cream, massage lotion, massage oil, body powder, body and hair wash, vapour rub balm and organic soap. The range can also help relieve a wide range of childhood health and skin conditions such as eczema, dermatitis and psoriasis.
Over time and as her children grew, the skincare range expanded. Skincare was complemented by an extensive Aromatherapy range of pure Essential Oils and Essential Oil Blends. Recently, an effective, botanically-scented, eco-friendly Home Care range was developed, to assist in reducing the potential causes of skin irritation from laundry and to ensure that your home is a natural, clean and safe environment for your whole family.

All her products are free from harmful chemicals, synthetic ingredients, parabens, SLS or SLES, petrochemicals and GM materials.
As Little Innoscents grew, Antonette began using an Australian-based manufacturing company to create her products and had the product range certified by one of the world's leading organic certification bodies – Australia Certified Organic (ACO).
"It was really important to me to have the Little Innoscents range Australian Certified Organic, because it makes a statement about who Little Innoscents is… it means everything to us and gives our consumers the assurance that our products have been manufactured and handled according to strict guidelines – completely free of chemicals."
See next page for more…