Like many of us, Charleen Chong loves to shop small, but was finding it frustrating and time-consuming browsing multiple individual websites to find a good range of products. With no central place to shop, she set out to create a beautiful, streamlined platform that would showcase these amazing independent brands. At Trauve, they have made it their mission to bring the most exciting small Aussie brands together in one seamless shopping experience. When you buy from Trauve, you are buying directly from independent businesses, so you can feel good knowing that your purchase will make someone's day. Here, Charleen talks to The Natural Parent Magazine about the inspiration behind Trauve and her business journey so far.
The passion: What inspired you to set up your business?
On my personal journey towards a more sustainable lifestyle, I came to a crossroads when I became a mother and household purchaser. While I wanted my children (now 3 years old and 2 years old) to want for nothing, I was also becoming increasingly conscious of our environmental footprint. Mind you, I am by no means a perfect zero-waste warrior; I consider myself more "mindful" than anything.  
The pandemic was the real catalyst for setting up Trauve. We were all shopping online, so the retail giants should have been on par with small brands when it came to convenience, but they weren't. It was still a challenge finding independent brands online and browsing individual websites to view a good range of products. The whole experience was quite frustrating, especially because I knew there was a whole ecosystem of amazing small/medium Australian brands out there that were just not as convenient to browse. That's when I decided to create Trauve, a beautiful marketplace to bring all these awesome brands together – a treasure trove of small Aussie brands. Or, as I call it, the website I want to shop at!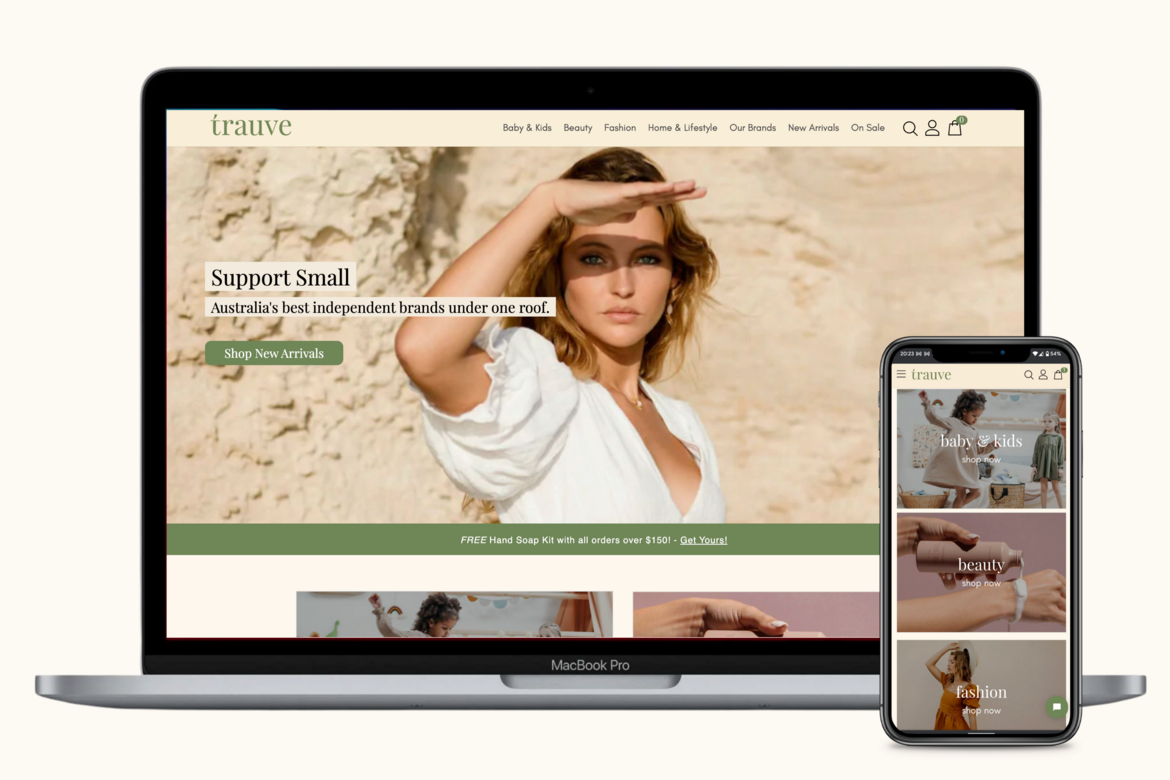 The launch: How did you start out in the beginning?
Building a marketplace, you have a real "chicken and egg" situation at the start. I needed brands on board in order to launch, but who would want to join a marketplace that wasn't established? It turns out that with enough passion and persistence, I uncovered an incredible solidarity amongst (predominantly female) small business owners who saw and shared my vision for a beautiful, unified shopping experience for Australians. Working with these inspiring women has been a highlight and has cemented my resolve that Trauve was the future of shopping small – both for the convenience of Aussie shoppers, and for emerging brands trying to reach the right audience.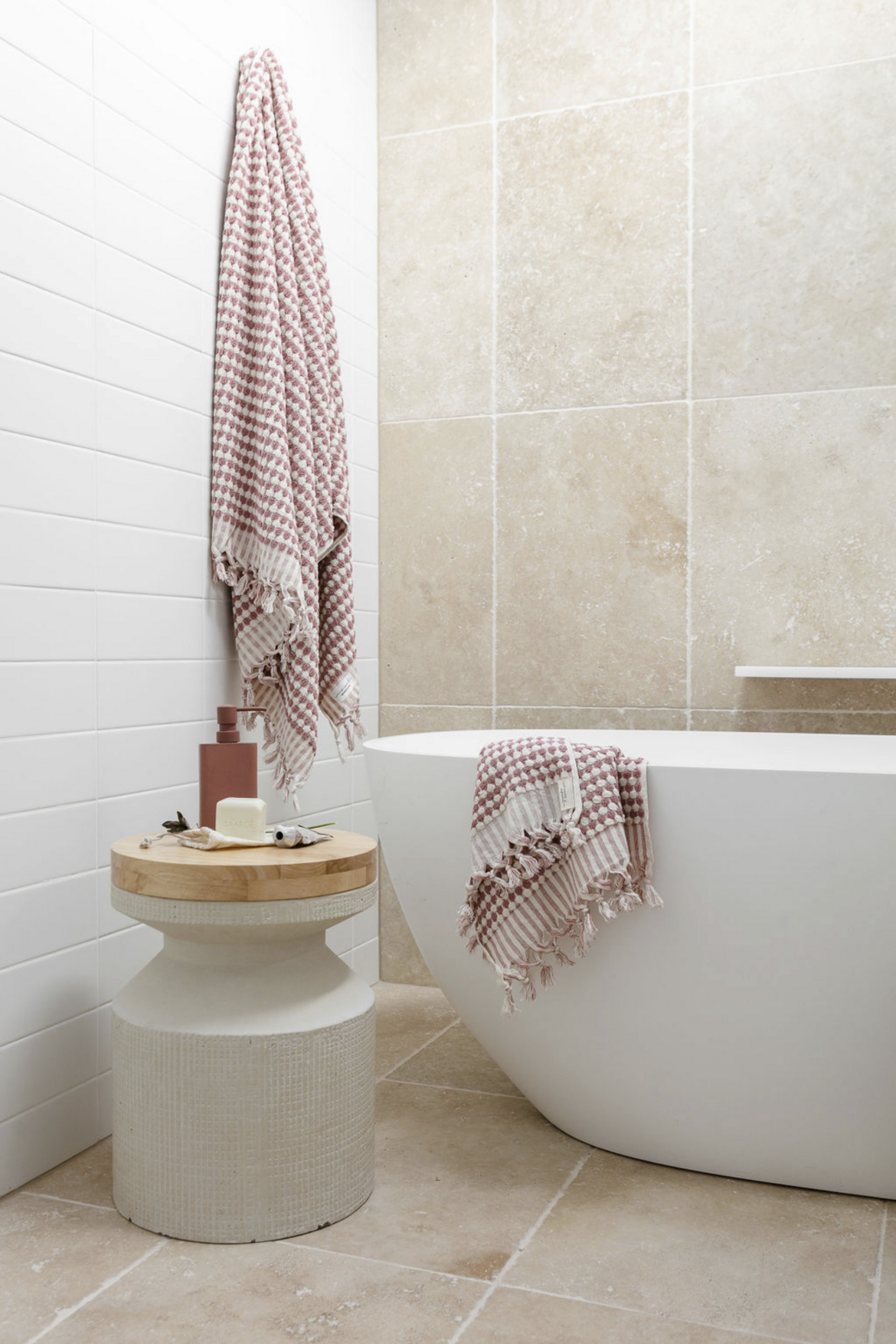 The innovation: What was the biggest breakthrough for you with your business?
Having spent the last 12 years in the Operations side of a startup that eventually became one of the largest online retailers in the country, I developed a massive 'can-do' attitude. My resourcefulness and love for DIY and crafts have been immense assets in my career and my personal life, and it's something I take a lot of pride in. My husband Daniel is the King of DIY and happens to have complementary skills on the tech side, having himself worked in eCommerce for over 10 years. Starting our own business was the culmination of all these skills and a dream come true – we were learning so much and building something amazing. Sounds perfect, right? 
The real breakthrough for us came in the form of prioritising, and accepting that we couldn't do everything ourselves. While we love wearing the proverbial hats that come with the role of business owners, we're also inspired by the incredibly talented people out there who have spent years perfecting their own skills. 'Hiring what will take us too long to perfect' has given us the freedom to focus on what we're good at (and I don't mean filling up the supermarket trolley with snacks).   
See next page for more…