By Hannah Schenker
We really do love our fruits and vegetables around here, so we were tickled to discover artist and mama, Alya Chaglar, who creates gorgeous optical illusion costumes for her 3-year-old daughter Stefani, all out of fruits, vegetables and flowers.
Chaglar shares the playful photographs on her Instagram account, @seasunstefani, using the hashtag #funnystefani. The photos are proving hugely popular for the Turkish mother and child, with more than 52,000 followers who clearly all share a love of organic fashion!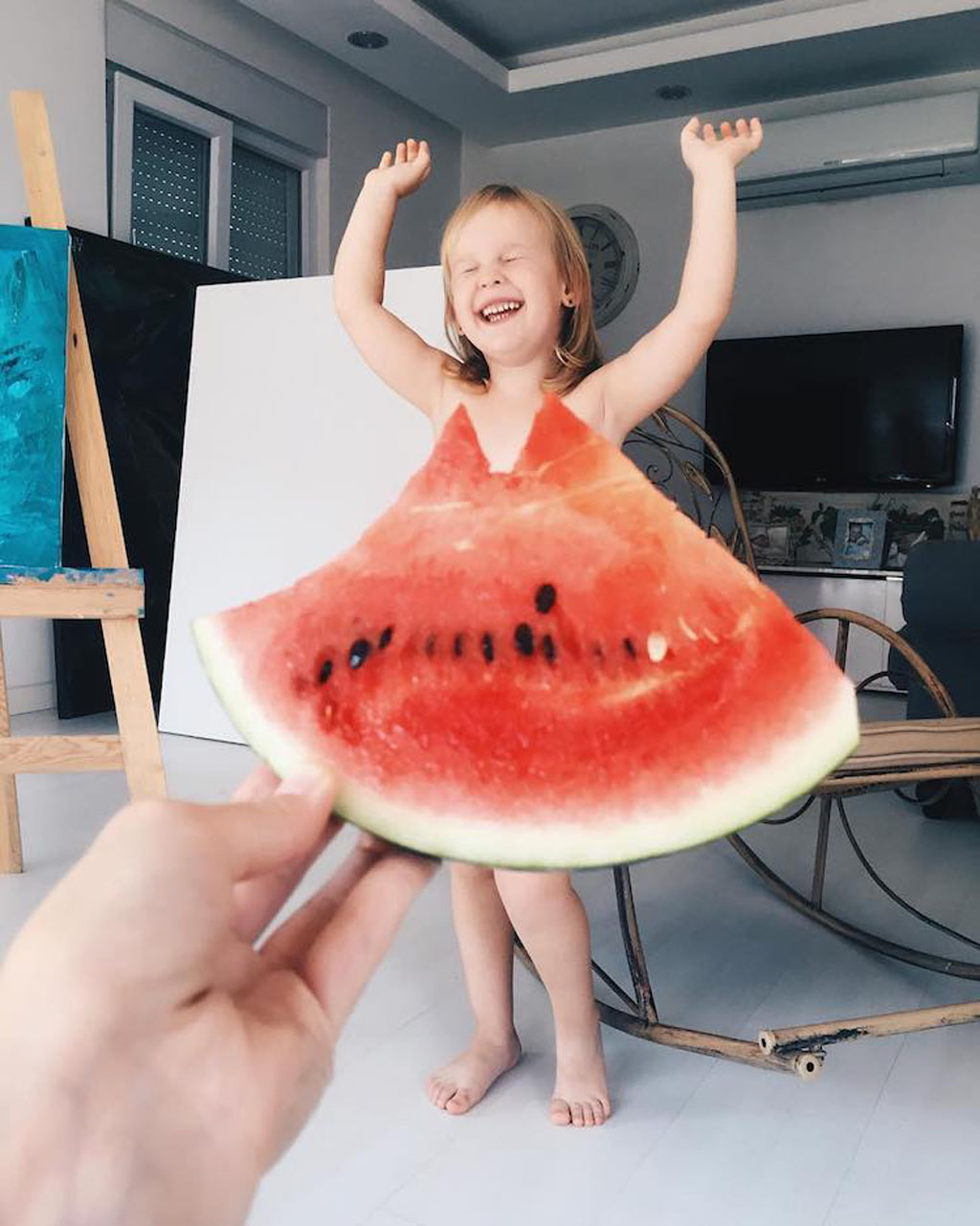 Chaglar creates the "dresses" by holding up a piece of fruit, vegetable or other object in front of the camera, between the camera and little Stefani. The scale of the item makes it look larger than it is, appearing to dress Stefani in an array of fabulous costumes.
But the X-factor, we would say, would be the utterly infectious smile of Stefani herself, who is clearly having an absolute hoot making these photos.
Scroll on for some fun and creative inspiration.