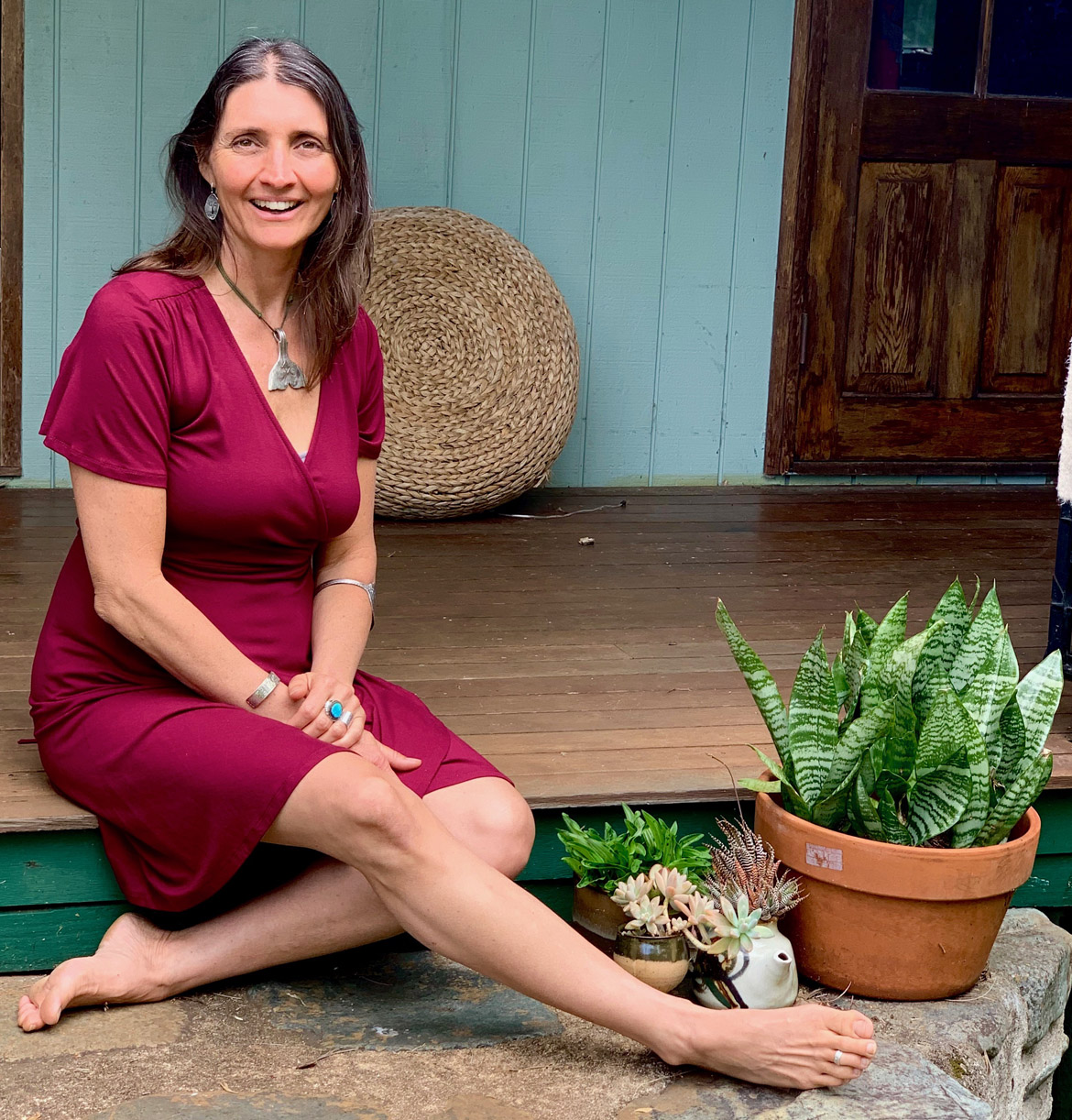 Get Clarity Around Your Income Needs
Another exercise definitely worth doing, is to take some time to write out:
Your current expenses.
The things you need/want but can't currently afford (e.g, buying all organic produce, a new vehicle, a new wardrobe of clothing, furniture, etc).
All your other desires and goals (e.g, travel destinations, spontaneous weekends away, your own home, massages and other therapies every week/fortnight, etc).
Now give them a monetary value. You'll be surprised at the amount this adds up to! Most people will just shrug and keep them as a dream. Some will step up and be conscious creators of their life, with the desire to improve oneself, and benefit their family and the greater world. 
Once you're clear on what you're looking at for an income to cover most, if not all (that's the idea!) the above then you can start doing some research.
Choosing Option C)
For me, with our four children, aged six, 10, 15 and 18,  a 9-5 job was not just impractical, but also a little unavailable in the lovely tourist-driven town we live in. And, to be honest, I do love being at home, baking when I want to, gardening when I want to and crafting when I feel to.
I started researching what was out there for online, home-based businesses that were also portable. You see, once I realised how much I wanted to earn my own income, and really started writing down how I wanted my days to look, the holidays and travel we wanted to experience as a family and all the other joys in life that we'd put into the "maybe one day we can" category, I started to get excited about life. I began to see how it is up to me to consciously create my life, and of course discuss with my husband and family what they wanted to experience.
I didn't want to dream anymore, I wanted to create! (And creating more babies was not on the list!)
After having a look around, I found myself an exciting and rewarding business that ticked the boxes. I believe I found it (via a FB ad) because I got clear about what I wanted and about my financial goals and therefore the Law of Attraction did it's magic. It ticked the boxes for me:
It's in the Personal Development Industry (and the PD products have been life changing).
I didn't have to come up with my own product or service.
The compensation plan is absolutely fantastic which means I really am rewarded for my time and efforts (It isn't MLM).
There is no minimum monthly quota.
I work as many hours as I like – I'm my own boss, so if I want big results I can work 20-40 hours a week.
I work when it suits, fitting in around appointments, kids events, grocery shoppingm etc.
I'm working alongside other mum-entrepreneurs who are inspiring and encouraging.
I did not need any further study or certificates and there is an amazing amount of training.
I only need a laptop, smartphone and internet connection.
Doing Your Own Research
When you're doing your research and finding something that resonates with you, this is a guide for a checklist to see if it is going to be worthwhile for you.
Some things on the checklist, as a guide:
Are the hours flexible?
What is the compensation plan / commission rate like?
How many sales do you need to make per week / month in order to earn the amount you wish to earn?
Do you need to buy the product monthly in order to maintain your membership or qualify for extra bonuses?
Can you work part time or full time as you desire?
Is it portable, so you can work when away from home or on holidays if you want to?
What items do you need?
Is there adequate training and support?
Can you start and finish when it suits and have a three-hour lunch if you want to?
Are you your own boss, or are you working for someone else?
Does the company hold live events where you can learn more, grow more and come away feeling motivated and empowered?
Being An Example
We know all too well – it's not what we say, it's what we do that kids will follow. How we show up daily is noticed, and copied.
I decided to step up, and show up to my family as someone who is taking charge of my life, being on purpose with a desire to embrace an abundant life so we can finally begin to enjoy overseas travel (which we've never done before, unless you count Magnetic Island off Townsville!).
Not only that, becoming your own boss and creating your own success requires you to grow yourself. For most of us, it requires us to become a different and better person than ever before, and that, I feel, is really showing our children and others how to take ownership of our wonderful life!
Remember, when searching for an online business, weigh up the pros and cons, do the math and trust your intuition.
All the very best with your ventures, no matter what you choose. Just remember, be a conscious creator of your life – for you, your family and the world and be ready to embrace an abundant life!
To find out more about my business, please visit Embrace An Abundant Life.
---
Blessings,
Tara Yewdall, Embrace An Abundant Life