The age-old, natural custom of carrying babies in wraps and slings is familiar in many countries and cultures, with ancient roots all around the world. But up until the last decade, babywearing was still somewhat niche in New Zealand – now, it's a movement.
Parents of all backgrounds, and both mums and dads, are loving the freedom and bonding they experience when wearing their little one.  
We also know that the First Thousand Days of a baby's life (from conception to 2 years) will be the most significant determiner of their lifelong wellbeing and physical, emotional, and intellectual development. This also happens to be the time for babywearing – and encouragingly, studies show that regularly wearing your baby is an optimal way to give them many of the developmental advantages they need.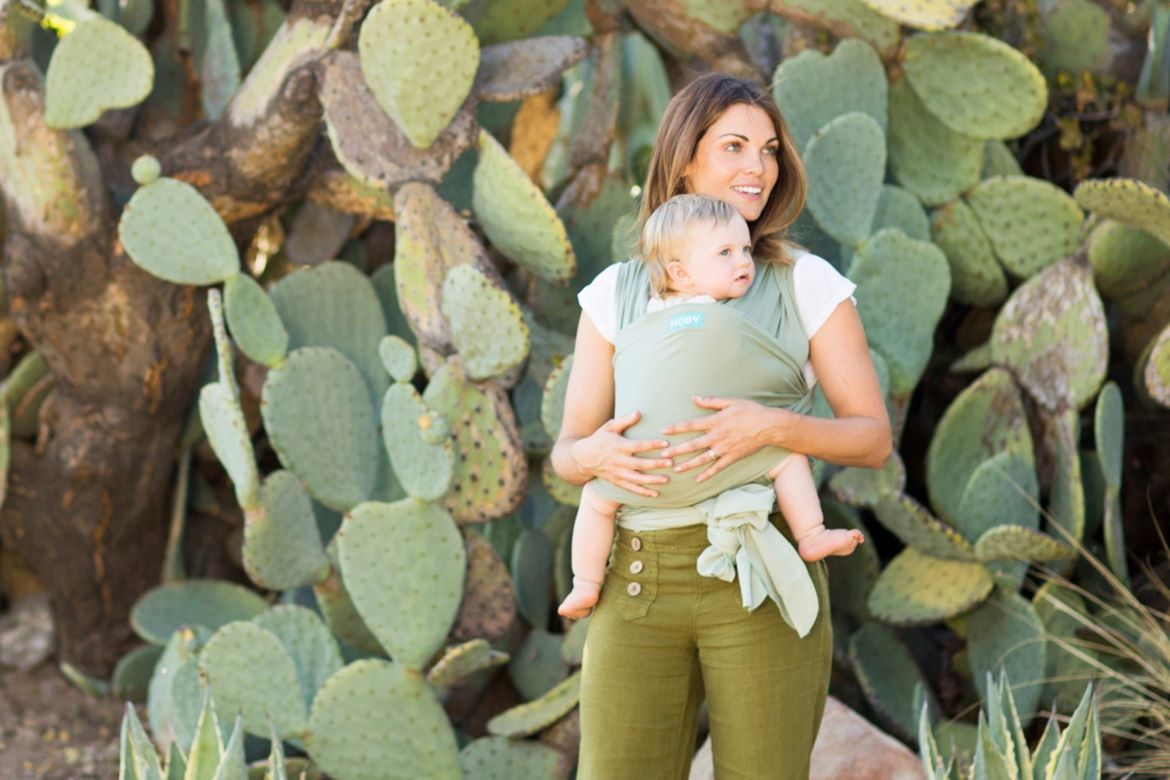 Front inward-facing in the Moby Classic Wrap – Pear. If you want to shop from Belly Beyond's Baby Wraps & Carriers Collection, you can use the discount code NATURALP10 for 10% off, which lasts until the end of July.
Take a look with us at some of the top benefits for baby and you when you regularly wear your baby.
Boosts bonding with your baby 
Lots of skin-to-skin contact is great for bonding with your baby and developing a secure attachment. 
A recent study found that mothers who regularly carried their babies were shown to be more attuned to them and responsive to their needs. Successfully reading baby's cues can also increase your sense of 'parent confidence'. 
Physical contact with your baby produces the love hormone, oxytocin, promoting bonding and improving parent wellbeing. 
Babies and toddlers are often pushed in a stroller; however, carrying your child on your body for some of the time instead is a great way to build physical closeness with them into your day. 
For working parents, it is encouraging to know that even half an hour of daily babywearing bonding can reap physical and emotional benefits for you and your child. 
Soothes & calms your baby 
Sound asleep, front inward-facing in the Moby Classic Wrap – Night Leopard
Babies are more likely to settle and sleep when carried and gently rocked, as they are used to the movement of their mother throughout pregnancy.  
Babywearing replicates the comforting experience of being in the womb, which is very calming for babies. The close contact, the enveloped snugness, and the motion of walking all contribute to the soothing and familiar feeling baby is used to. 
Studies have shown that three hours daily of babywearing can reduce the frequency and duration of babies crying by at least 40%. This is because baby's primal need for attachment and bonding is being met when in close contact with mum/dad. 
Enables you to stay active 
Enjoy the freedom of getting around 'hands-free'. Babywearing empowers parents to keep doing what they love, venture out with confidence, and get through all their everyday jobs with their baby/toddler close, content, and secure. 
A carrier/wrap also distributes baby's weight more efficiently and ergonomically than simply holding a baby, which lightens the burden of holding your baby with the support you need. 
Wearing your baby can support your strength and fitness in a way that is more manageable postpartum than intensive exercise. However, if you are recovering from a c-section, you should wait until you feel back to your usual strength before wearing your baby (consulting your doctor is also advised). 
If you have an older child, babywearing can enable you to interact with them with greater capacity, while still giving your baby the nurture they need. 
Offers stimulating sights for baby/toddler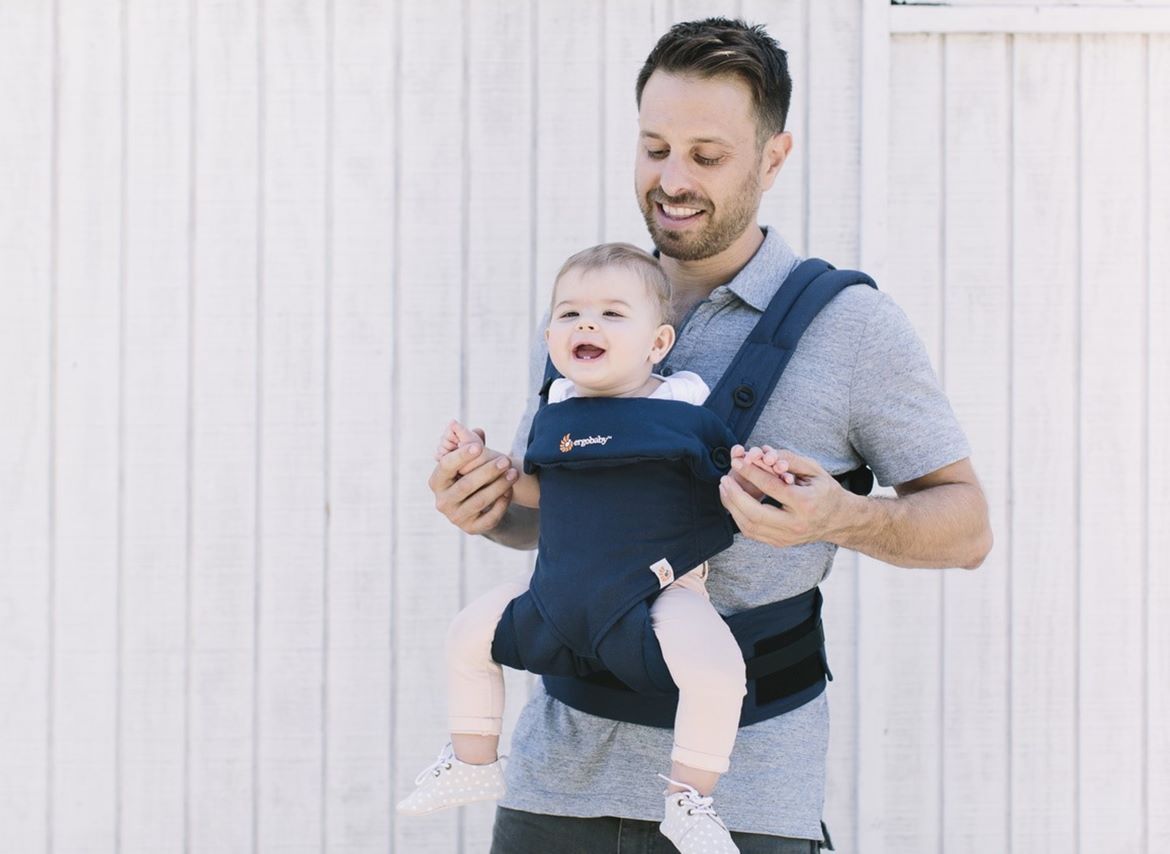 Outward-facing fun with Dad with the Ergobaby 360 Carrier – Midnight Blue
Babies love to see and experience the world from up high. 
Listening to voices and watching faces up close can foster baby's early language and sociability development. 
Babywearing can also increase a parent's awareness of their baby's view of the world. 
Being carried in the upright position on their parent's chest encourages baby into the quiet alert state, which promotes cognitive development as they actively observe and process the world around them.  
See next page for more…