Inspired by her daughter's artwork, poet writer Kim Jorion has cleverly crafted a beautifully illustrated, colourful and creative children's book series. The Land of Ghee will take your children on a wonderful journey of infinite possibilities. A magical place growing popcorn trees, bright blue grass and a forest of giant flowers, The Land of Ghee is home to colourful characters, with every book introducing different crazy critters for your child to meet. Hide and seek is a favourite game and there is always someone to find. Delightfully written in rhyme, The Land of Ghee is sure to ignite your little one's imagination. Kim talks to The Natural Parent Magazine about the passion behind her books and her desire to spread The Land of Ghee joy to children all over the world.
The passion: What inspired you to set up your business?
My daughter Amanda is my inspiration. Her creativity as a small child deserved to be shared. Amanda would sit for hours drawing and writing suspense stories – one of her projects being an impressive collection of unique characters. Housed in a 1B5 exercise book, sit hundreds of unique critters, every one carefully coloured and given a name – cartoon characters created from the imagination of a 10-year-old child.
Amanda's creative collection of critters was far too awesome to keep hidden. I wanted to bring her imagination to life!
The launch: How did you start out in the beginning?
I had to connect with my younger self to take me back to that childhood innocence. I wanted to create a place where there was no worry: where everything was bright, beautiful and a little crazy. Children love to have fun by stretching their imagination. I certainly tapped into my creative mind to think up "The Land of Ghee". Ghee of course being Indian clarified butter! Strange name I know, however it fitted perfectly for a planet that grows magical popcorn trees!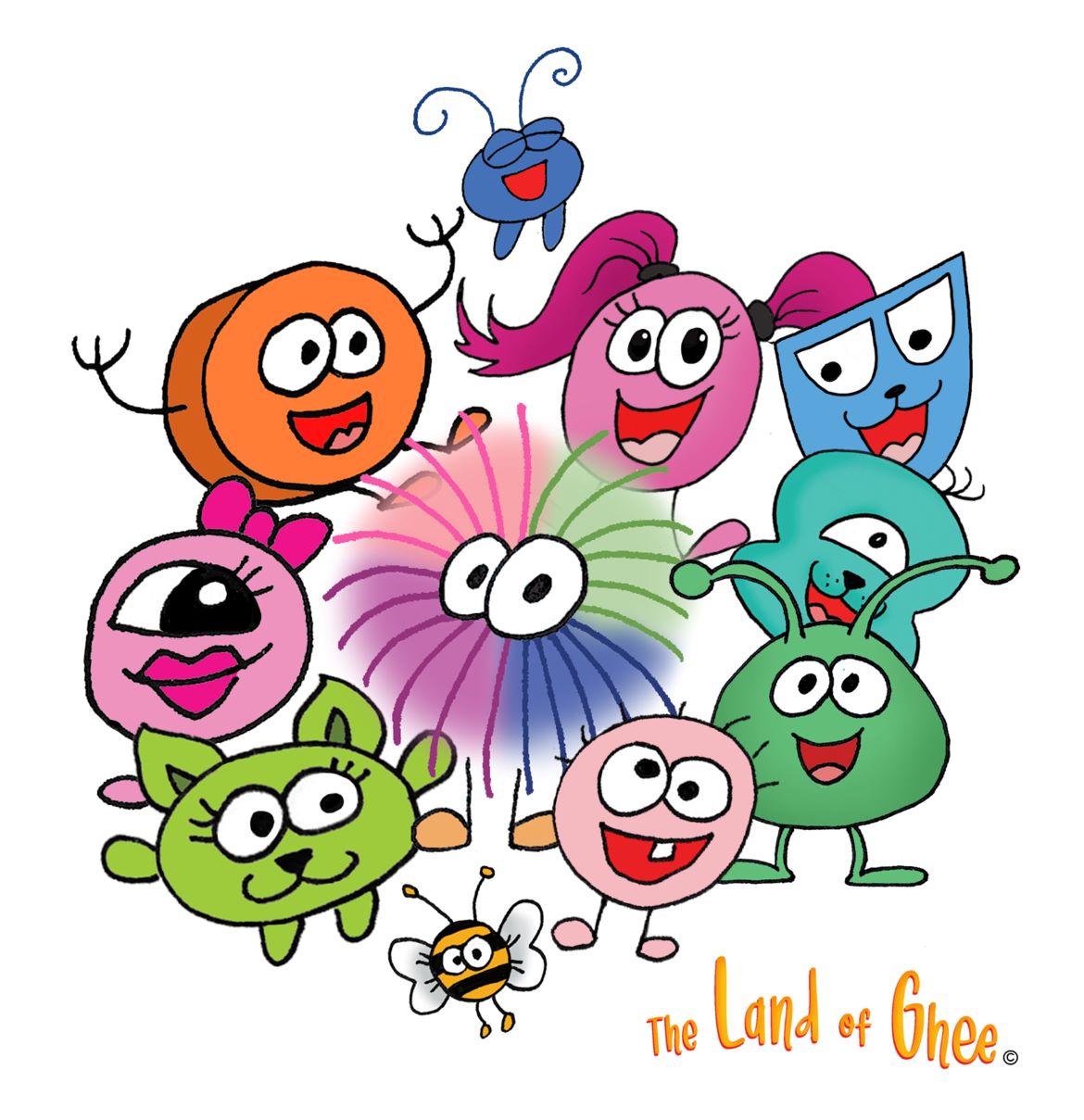 The innovation: What was the biggest breakthrough for you with your business?
I had the characters; I had the story. All I needed now was an illustrator to visualise The Land of Ghee in all it's glory. By chance, I stumbled across Jared Carson. I was waiting on family to join me for morning tea at a local cafe. Passing the time, I flicked through magazines and children's books on display. I came across Jared Carson's book, Animals in Vehicles. There was also an article on how he self-published his first children's book and assisted another author with illustrations. I was impressed with his art and wondered if he would be interested in my books, so I found his Facebook page and contact details. Before long, we had arranged a meeting back at the same local café. I read him my stories and gave him the original characters and before I knew it, he presented me with the beautiful artwork I'm proud to associate with The Land of Ghee today.
Yin and Yang: How do you balance work and family?
If you have tried, failed or succeeded in publishing a children's picture book, you know the ongoing struggle of putting one foot in front of the other! With sheer determination and patience, you will get the words in print for the world to see. I am a grandmother, mother, wife and also work full time. To find balance between my family and work is a challenge. Anyone that has spent time trying to write understands it has to be the absolute perfect moment to do so. Thankfully, writing is a choice, and it doesn't take any time away that I don't have to give. I'm not sure anyone really finds the perfect balance, but I think it's really important to make sure the scales tip favourably towards family. The middle ground is finding some time just for me. That's the hard part when I have so many hats on.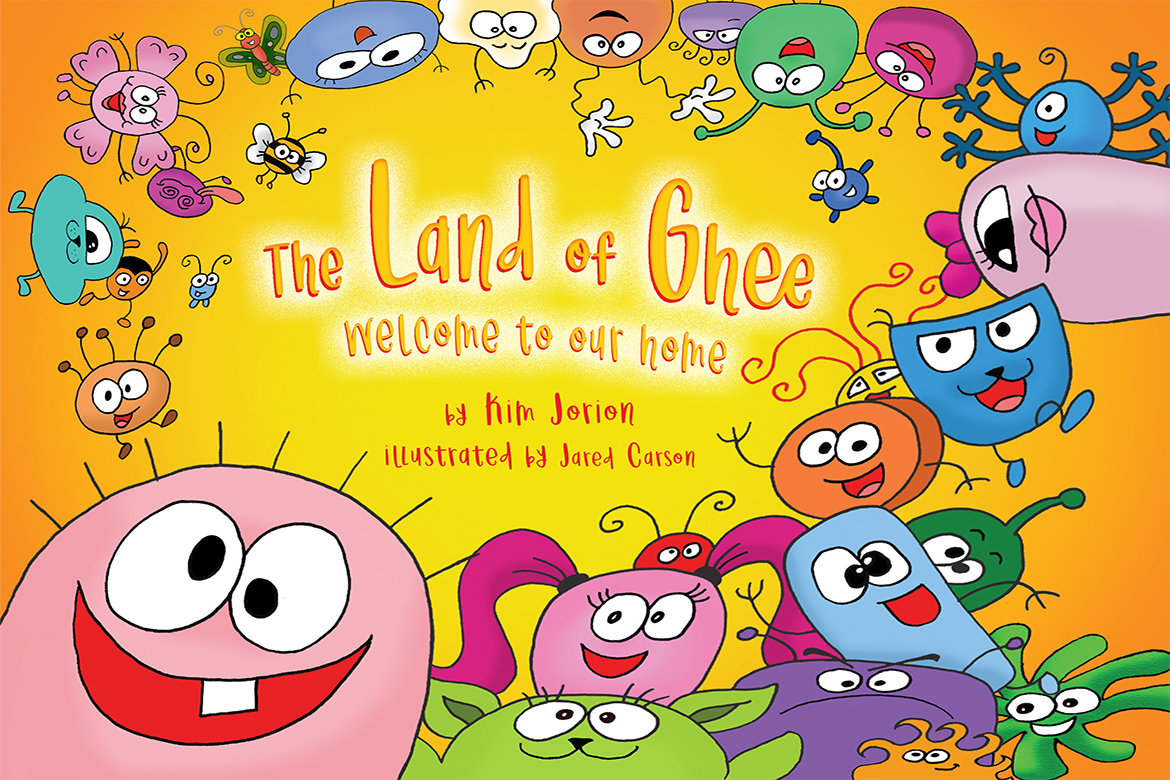 The Drive: What challenges have you overcome?
I sent my manuscripts to publishing houses hoping for a book deal and my first submission was accepted with strings attached: I was asked to fund some of the publishing costs. I was super excited, even though they wanted money from me. My excitement soon deflated though as I researched the publisher, and what I discovered was less than favourable. It became apparent that a reputable publisher wouldn't charge me a dime.
So, on I went sending submissions to various publishers, gaining interest but no commitment. The publishing houses that I approached said they were lovely stories, but I didn't fit into their direction for the time being.
See next page for more…