Inspired by the beauty of women and motherhood, Bec Wood uses her creativity and talent for photography to empower women through her photographs. Through her photography business, Wild Flow Her, she celebrates women and their unique, natural beauty.
The Passion: What inspired you to set up your business?
I found a love of and an admiration for women through motherhood. To say motherhood inspires me would be an understatement. My whole world shifted when I became a mother, something I can't quite articulate, but it has been an absolute rebirth. A journey that continually sees me grow and evolve for the better.
I was a zookeeper when I became pregnant; working 8-day shifts, weekends, public holidays and Christmas. I needed something that was not only more balanced but less emotionally and physically taxing as well. After an incredible homebirth I started teaching childbirth education but felt I needed a creative outlet. Having a daughter also heightened my awareness of what the world's perceptions of women and mothers are, and my responsibility for how she may be conditioned to perceive that too. I feel I have found a way to combine female empowerment with creativity.
This work is more important than I first realised, and I am learning more about its value every day with every woman I see through the lens who tells me how being photographed by me has helped her in some way. It is healing for me too. I get to connect with such a variety of women, and all are just utterly beautiful in their unique ways. It is my mission to minimise the impact and hurt my daughter feels growing up in her own skin and her changing body. Her social conditioning will not be as big a burden as my own has been and any woman, mother or daughter, who can see the beauty of women through my eyes will only feel love for each other and themselves. Wild Flow Her is all about changing that narrative for women and mothers.
The Launch: How did you start out in the beginning?
I am very much still starting out. 10 months ago, I had a real pull towards creativity and really craved an outlet for this so I decided to pick up a camera and just go for it. Previously I had taken a few photos here and there but didn't put any effort into showcasing any of them, so I set up an Instagram account and started sharing a few images and people started asking for photoshoots. I decided from the beginning that my muse was motherhood and women and that I wanted to celebrate and show them in an authentic way. I have so much more to learn in terms of my technical and business skills, but creatively I have fallen into a bit of a niche and I am loving it.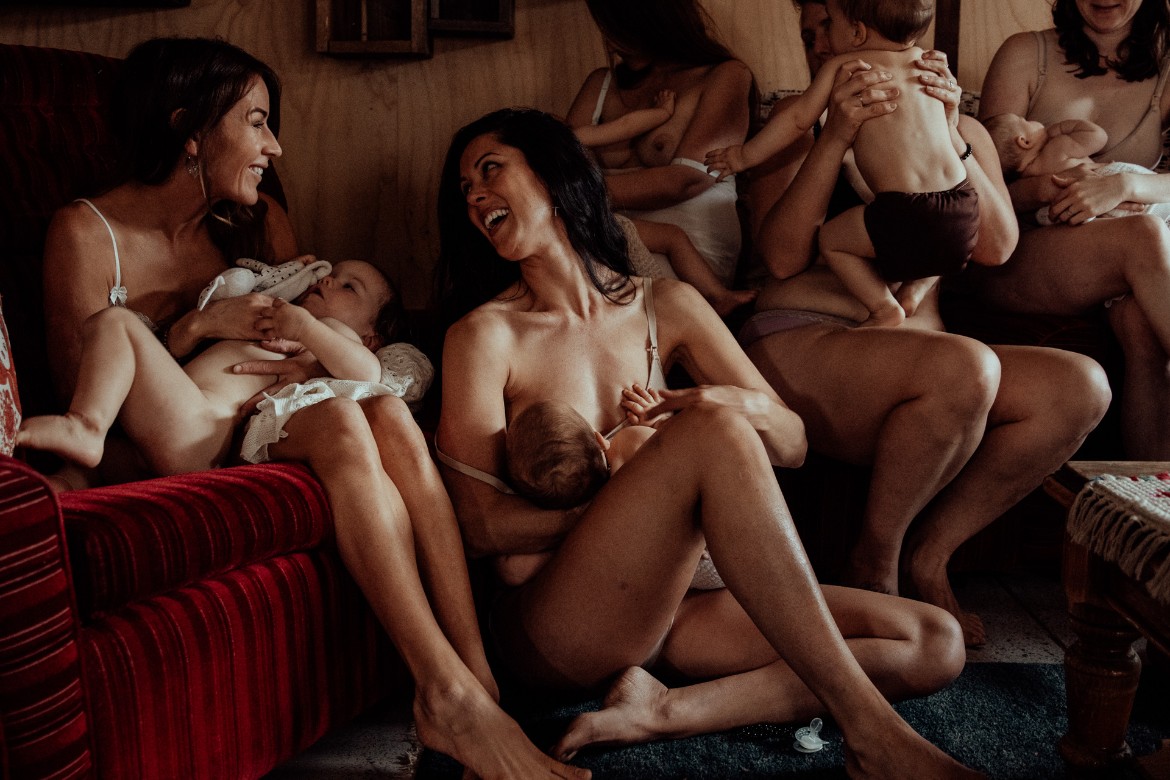 The innovation: What was the biggest breakthrough for you with your business?
It is quite simply the overwhelming response to my art. From the women I photograph to photographers I admire to this magazine wanting to feature me in it. I have been absolutely blown away with love and support. The feeling of validation continues to inspire and push me forward out of my comfort zone to keep delivering authentic, real moments in time for those who want to hold on to them.
Yin and Yang: How do you balance work and family?
Family definitely comes first. But I think the clients I work with appreciate that honesty and so it works. We don't live in the same state as our family so we don't have them around to help out but my husband and I are a great parenting team and he and my daughter are my biggest fans. I mostly shoot while she is at school and we can make a plan together for shoots that might require a different time frame or shoot location.
It's not always easy. Sometimes I am looking forward to getting straight into editing a shoot, or I've just found my rhythm editing something, or I have a backlog of things to do but I have to be a mum before I can get stuck into anything.
See next page for more….