These eco nappies are here to make life easier for you, your little one, and the planet. 
Renowned baby brand Rascal + Friends is launching their NEW plant-based premium eco nappy – a high-performing nappy made with plant-based materials.  
So, what exactly makes them eco? 
Designed to be more sustainable and have less impact on the environment, the Rascal + Friends premium eco nappy uses 55-60%* (that's over half of the nappy!) plant-based, biodegradable materials like viscose and corn-starch, which replace other synthetics used in traditional nappies. While the nappy isn't fully biodegradable, this is the end goal, and the Rascals team are committed to finding more plant-based alternatives that meet their high-performance standards.
*percentage varies per size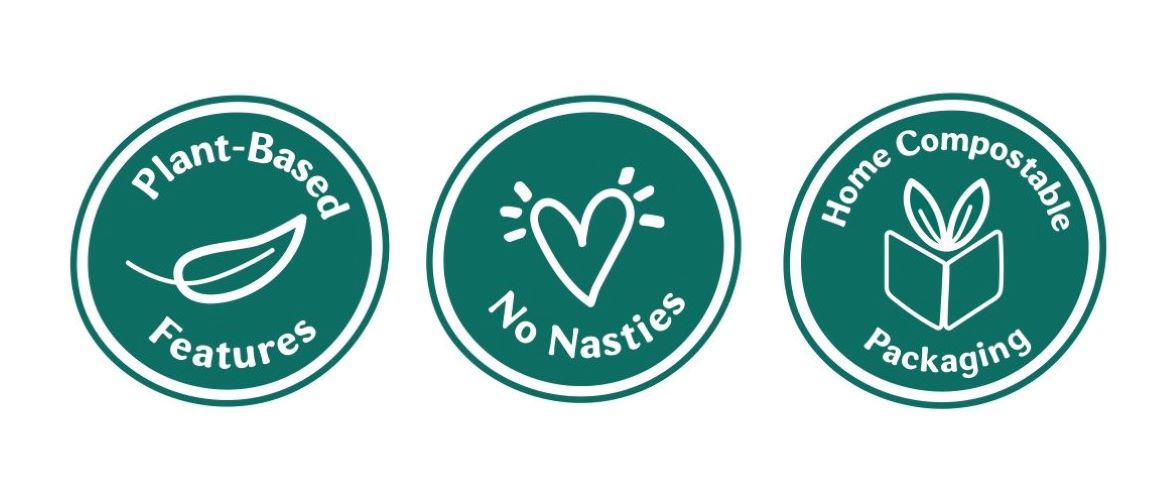 Why should mums be thinking of them as an option?
Whether you're a cloth user looking for a night-time nappy you can count on, or simply looking to include more sustainable products in your day-to-day routine, these nappies are a great option. Made with innovative features such as custom-designed grip tabs, a unique deep pocket, high back waistband, and double leak guards – they're designed to keep leaks contained and make life easier, because we all know parenting is tough enough as it is. 
Plus, parents like Emma from Australia are already falling in love!
"Mine have been absolutely amazing! No leaks, no explosions, no rash, perfect!!" – Emma C, Australia
See next page for more…