Mum-of-five Jenny Yarndley started making reusable training pants when her own children were toilet training, after struggling to find anything on the market that looked like real undies, fitted well under their clothing and made clean-up easy. Conscious of the fact disposables contribute to the deterioration of the environment, she was determined to create reusable options that don't add to landfill. The Big Kids Pants range of products are thoughtfully designed and easy to use. They cover all stages of training and include incontinence products for children who are coping with a variety of medical conditions. Here Jenny talks to The Natural Parent Magazine about what inspired her to start her business, the challenges she has overcome along the way, and her hopes and dreams for the future.
The passion: What inspired you to set up your business?
Many of you will be familiar with the stage when your little ones wee on the floor with a surprised look on their face. Sometimes that stage goes on for longer than your patience! It was when I had three of our small children in various stages of training and couldn't find reusable training pants that fitted well, that I put my thinking cap on and Big Kids Pants was born. I had made and used reusable cloth nappies and loved the fact I wasn't contributing to landfill and that we could save on buying disposables. It seemed a natural extension to use reusables during training years too.
I spent a lot of time experimenting and testing out different fabrics and ways of sewing them. Real undies with customised pads worked brilliantly and saved so much frustration and time mopping up puddles. My kids loved wearing real undies and that alone helped the training process as they wanted to keep them dry.
The launch: How did you start out in the beginning?
My friends saw the undies my kids were wearing and wanted some, and it was a natural progression to keep making them. As we went on to have two more children, the growth of Big Kids Pants (named because that's exactly what my kids called them) was pretty slow. Sewing was done on the kitchen table and sometimes there would be weeks between batches due to sickness or just being too tired running after 5 kids!  
Whilst being an 'at-home Mum' was my main occupation, I did enjoy sewing because it gave me some short-term goals (unlike parenting, which has really long term goals!). I've always been someone who pushed myself to succeed in whatever I've taken on and I would go to bed thinking of ways of solving technical problems and how to improve construction techniques. Having a science degree has meant that I have researched and tested at every stage and enjoy working out ways to solve the common problems faced when children are incontinent.
The innovation: What was the biggest breakthrough for you with your business?
I've had many small breakthroughs over the years and I'm not sure I can single any out. Each style of pants I now make has had its own eureka moment – when I managed to solve certain problems and improve the overall performance. Finding great suppliers for the quality fabrics I use and meeting people who have helped me to develop skills and knowledge along the way were all breakthroughs. Taking on a talented and enthusiastic person to help with sewing was another big step.
I'm grateful to have a great support network, including children who have sat for hours waiting for me outside fabric shops, and a husband who is fantastic at all the things I am not so good at and is very willing to help.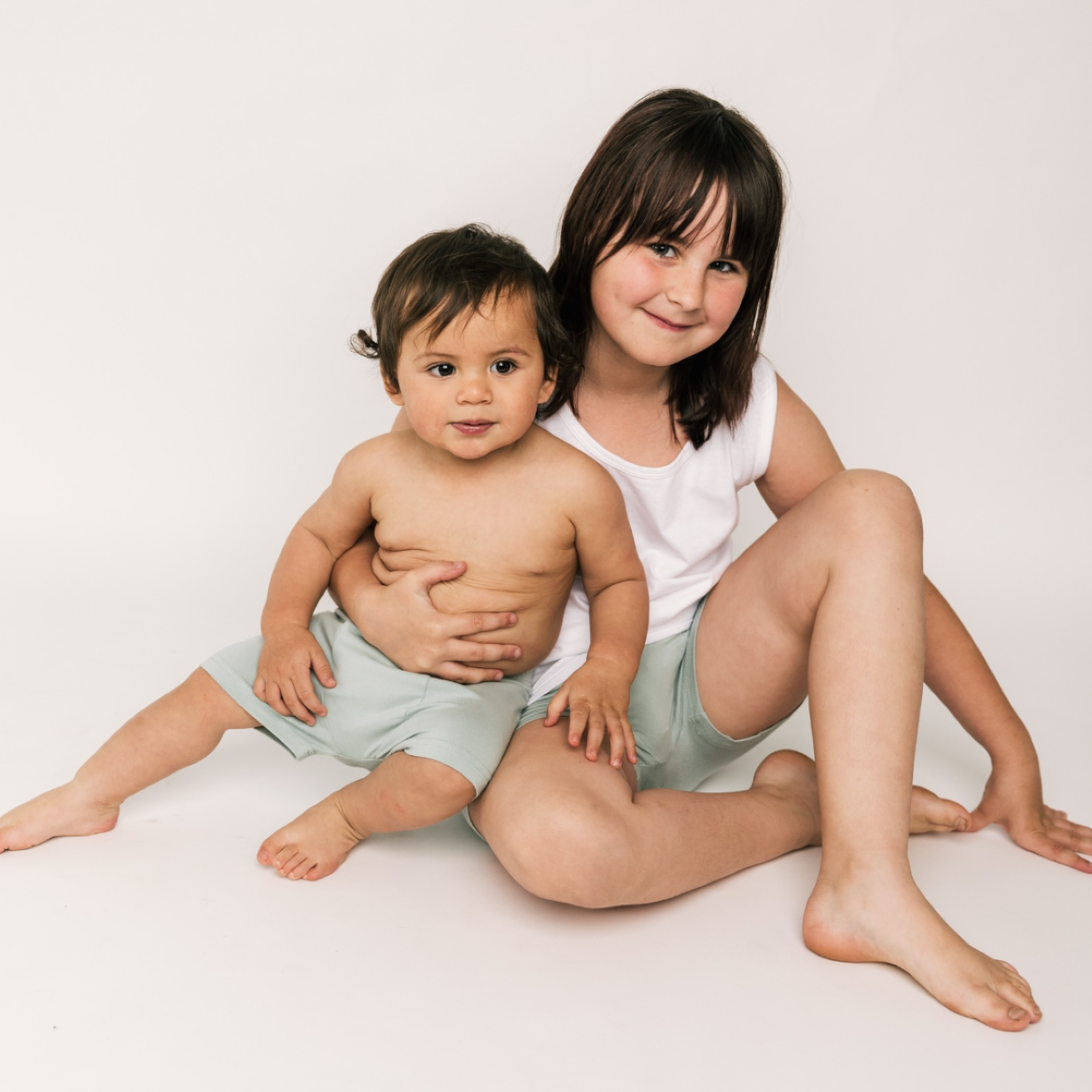 Yin and Yang: How do you balance work and family?
Like all small business owners, I have juggled! The balance has become a lot easier as our children reached teenage years and I could guarantee whole days when I would be free to work. I'm a night owl and my happy place is sitting at the sewing machine all evening if the family is asleep or preoccupied. The only time that backfired was when I tried to watch a movie whilst sewing and put the needle straight through my finger. What a relief that all parts of the broken needle came out again as it was during the first lockdown and hospital visits were best avoided.
See next page for more…